"The Mandalorian": Bryce Dallas Howard Talks Keeping Baby Yoda a Secret, Directing Inspiration
Actor Bryce Dallas Howard (Jurassic World) followed in her father's footsteps behind the camera, directing the latest episode of The Mandalorian. The actor-director opened up about her experience filming the episode "Chapter 4: Sanctuary" during an interview with The Hollywood Reporter. Though she shadowed her director-father Ron Howard (Solo: A Star Wars Story), Dallas Howard found herself facing a unique and unexpected "responsibility" – making sure her children kept "Baby Yoda" a secret: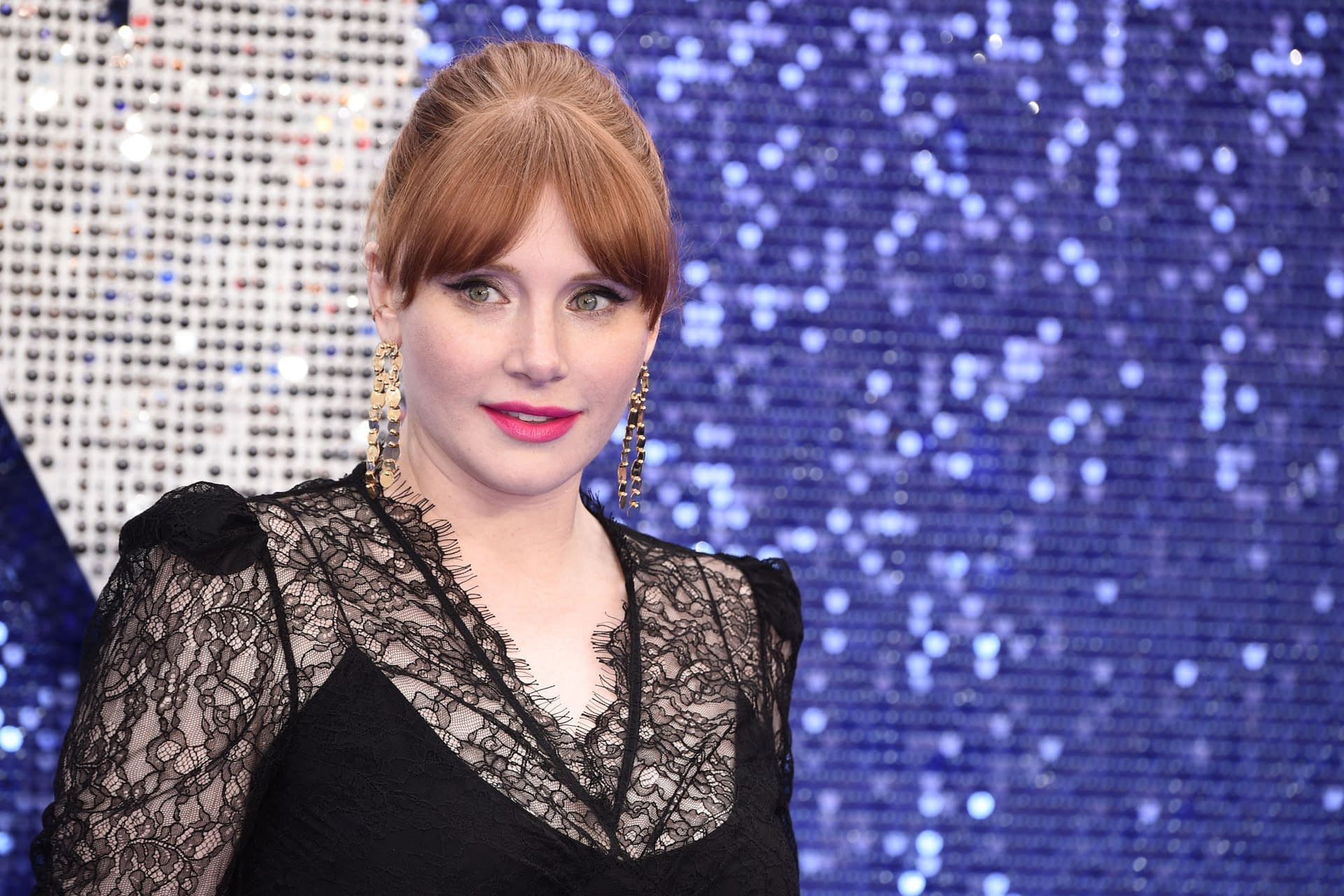 "The thing I was most nervous about was that my kids had been on set quite a bit. So, they had seen Baby and interacted with Baby. When we were filming, my kids were 6 and 11; they're now 7 and 12. When the kids went back to school, every single day I would say, 'So, what are you not gonna talk about today?' And they would say, 'Baby!'"
Howard recalled her own personal experience during M. Night Shyamalan's The Village as inspiration for her episode:
"There's a shot behind Omera (Julia Jones) and Mando (Pedro Pascal) … when they're inside the cottage. We did French overs for that, which is a tiny homage to a scene that I had with Joaquin Phoenix in The Village. And then, of course, with all the AT-ST stuff, Jurassic is definitely a really great reference for that — when you're on the run from a monster in close proximity and that monster is thirty-feet high."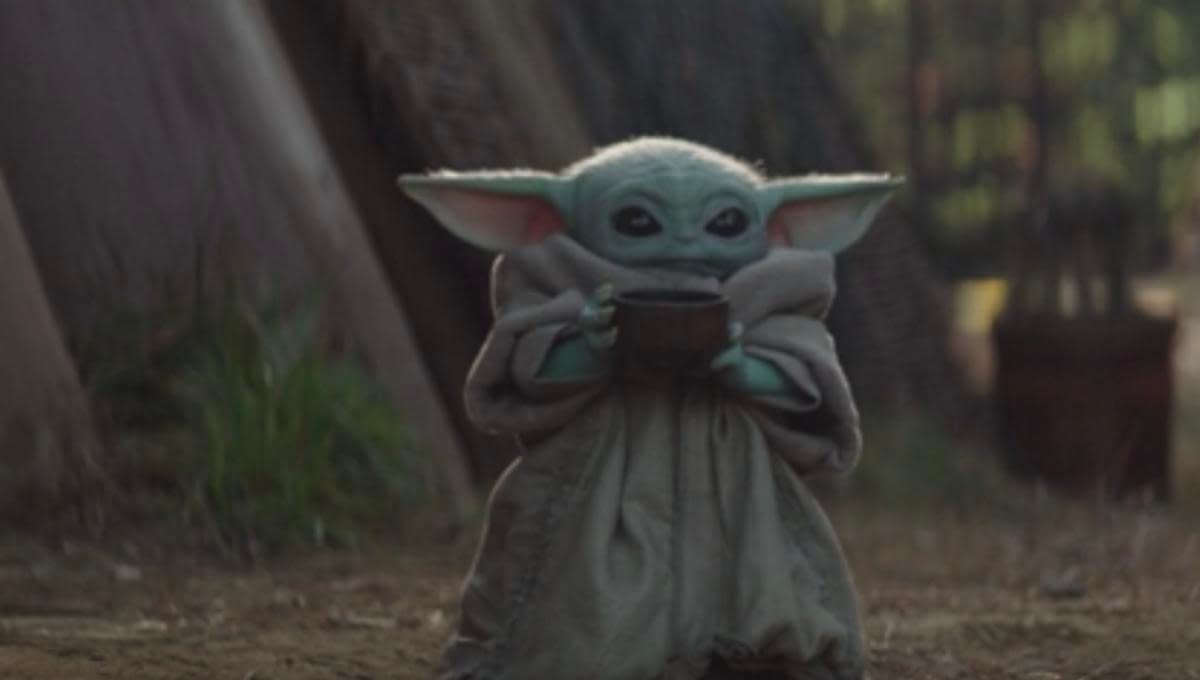 Getting into the Creative Process
Howard detailed the collaborative creative process she had working with The Mandalorian showrunners Jon Favreau and Dave Filoni:
"Quite a bit! A tremendous amount. Because of the workflow that Jon Favreau has set up — which is basically an extension of what he developed for The Jungle Book and then The Lion King — it's a really wonderful process where, as a director, there's a lot of freedom. What happens is you go into the office, you read the script, you sit down with Jon Favreau and Dave Filoni and ask questions. From there, I got to work with Dave Lowery who runs the storyboard department and ultimately the pre-viz department, which is called The Third Floor.

It's funny because the company, The Third Floor, is actually positioned on the third floor. They do all of the pre-viz, which basically means they're animating the episode. Typically, they would only do it for action scenes, but in this case, because we needed to build the environment for the volume, we needed to start making those digital assets very early. So, that's why we rely upon the pre-viz. When you're doing the pre-viz and the storyboards, if you have ideas as a director, you just do them; you don't even have to pitch them. Eventually, we screened the episode for Jon and Dave to get feedback and more ideas. And then, we build from there."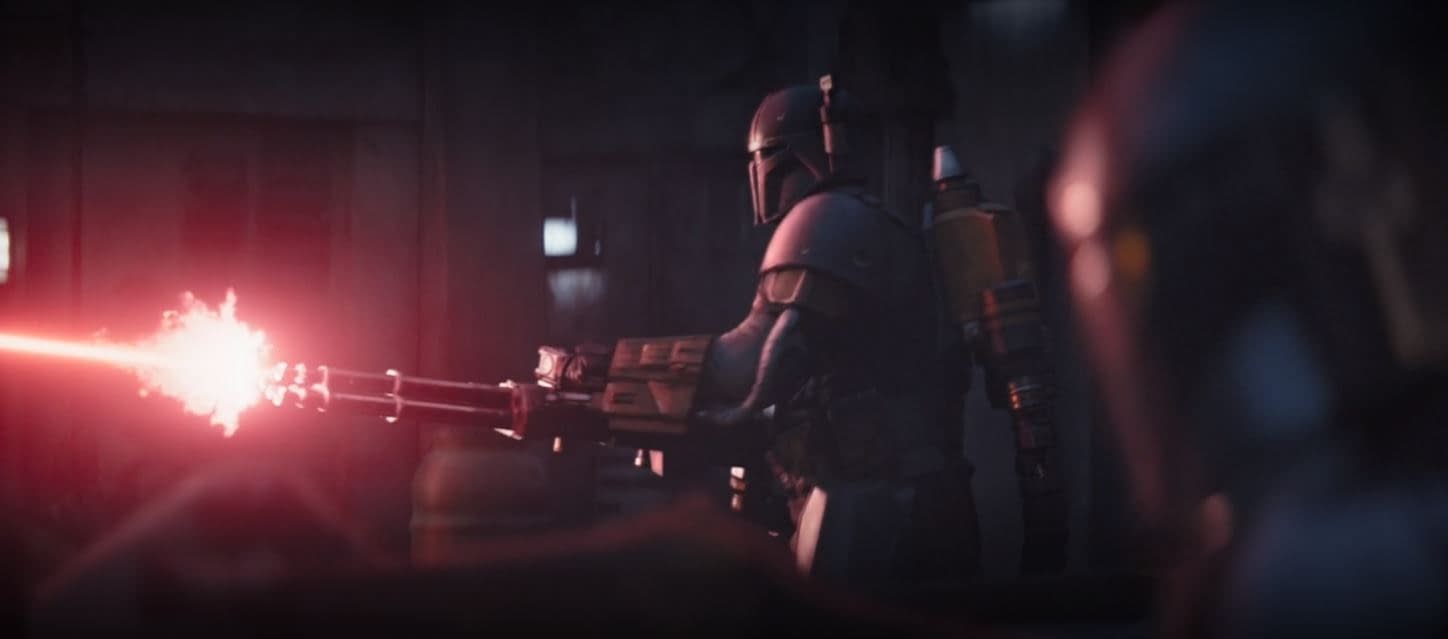 Howard's History with Stan Winston's Company, Legacy
Howard went further breaking down Baby's movements and her prior experience with Stan Winston's company Legacy.
"In the case of Baby, Jon was really, really wise in that even though Baby was cute, he was like, 'We can't just treat Baby like this cute little stuffed animal; we need to treat him more like a little baby crocodile, sort of amphibian-like and is cute but also could maybe kill you.' It's not just leaning into the fact that Baby is adorable. In my episode, because there are children in the episode, we're allowed to see how others react to Baby, and we were able to lean into that a little bit. The puppeteers were from Legacy, Stan Winston's company that he built. He's no longer with us, but I worked with them during Terminator Salvation and Jurassic World."
Relying on Practical Effects more than CGI…
"So, early on, I got to be a part of many tests where our mission was to push what the puppet could do — to see what was possible — because we wanted to use the puppet as much as possible rather than relying on CG. So, it was something that was really so full of wonder, adventure and discovery when we were figuring out all these things that the puppet was actually capable of. The Legacy operators said that each director would have a different way of directing Baby, and for me, what they would do is they would just look at me the whole time because I was just pulling faces. They were like, 'We would just copy the faces that you were making, Bryce.'

I was obsessed with Baby and Baby's internal journey. I would just talk it out, 'Oh, Baby is very worried right now, but guess what? Baby has a little bit of an idea, and Baby is a little bit curious and thinking about his idea.' (Laughs.) I was sort of being an announcer for what Baby was possibly doing."