Posted in: Disney+, Star Wars, streaming, TV | Tagged: disney, Emily Swallow, lucasfilm, Pedro Pascal, star wars, The armorer, The Mandalorian
---
The Mandalorian: Emily Swallow on Season 3 Finale, Armorer's Journey
Emily Swallow discusses what it was like filming Disney+ & Lucasfilm's The Mandalorian Season 3, costume troubles, catchphrases, and more.
---
Emily Swallow's journey on The Mandalorian has largely been a reserved role until season three. As The Armorer, she led the Children of the Watch, a traditionalist tribe of Mandalore that's stringent on its members never removing their helmets in front of others. It was a rigid path that Din Djarin (Pedro Pascal) sought to cleanse himself, but season three brought unexpected fortune for him, and especially for Bo-Katan Kryze (Katee Sackhoff), both embraced by the tribe for going above and beyond. Seeking to unite the tribes with control of the Darksaber, Bo tries to wrestle control away from their mortal enemy, the Empire led by Moff Gideon (Giancarlo Esposito) and his new heavy-duty troopers. Swallow spoke with Collider to talk about season three, fan demands for the signature catchphrases, and more.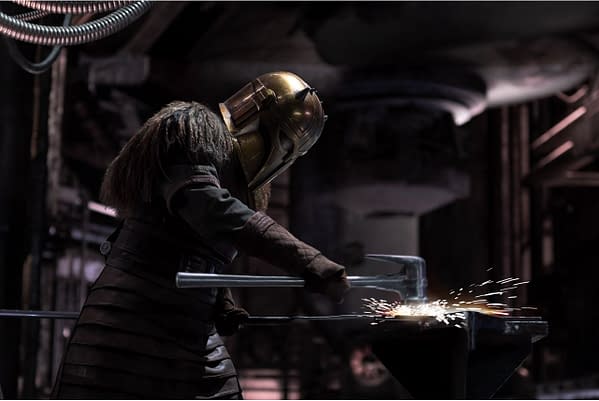 Emily Swallow on Filming The Mandalorian
Like Pascal, Swallow gets bombarded by fan requests for her Mandalorian voice, but in her case, voicemails. "I don't get sick of it. I mean, I have the coolest catchphrase ever," she said. "And it is true, saying 'This is the way' and having the power behind it that she has does make for the best catchphrase. Tied with 'I have spoken,' of course." Being a part of another long-running institution like Supernatural, the actress is used to mixed fan responses on the Disney+ Star Wars series. "Well, I think there are gonna be some people who are like, 'Woohoo! Yeah!' and some people were like, 'I hate this!' this because there always are."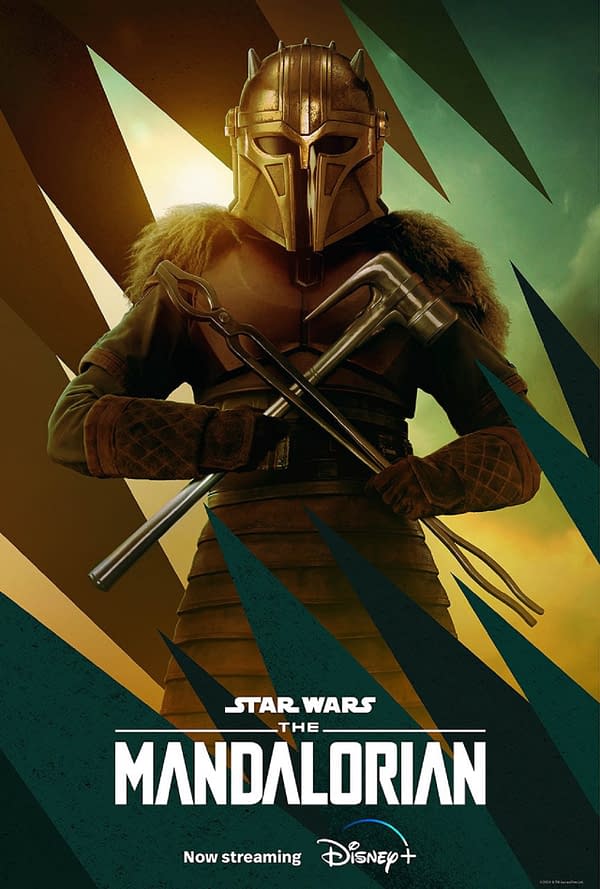 As far as what was the most surprising thing on set, "Oh golly! Well, it takes forever because there are so many…I mean, to make it look so cool," Swallow said. "Like it's astonishing to me to shoot it and to see what it looks like when we're shooting it and then to watch it and see how incredible it is. And I go, 'Oh my gosh, I didn't know I was on that location.' And it wasn't because, you know, like in the first episode when we were shooting on the beach with that strange croc-gator-turtle or whatever it was that came after us. It was like we were in this beautiful mountain lake. And I said, 'I would like to go there,' but we were on this backlot where they had like built this artificial sand, and it's astonishing."
For more, including how Swallow struggles with her costume at times and her scenes as The Armorer with Din and Grogu, you can check out the interview here and the video below. The season finale of The Mandalorian streams Wednesday on Disney+.
---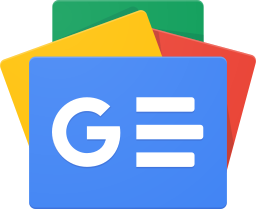 Stay up-to-date and support the site by following Bleeding Cool on Google News today!