If FOX has its way, your Wednesday nights will be filled with anonymous celebrities in whacked-out costumes competing in front of a panel of judges for the foreseeable future. Righteously popular singing competition series-with-a-twist The Masked Singer has not only been renewed for a third season, but it will get the all-important premiere spot after Super Bowl LIV on February 2, 2020., before resuming its Wednesday timeslot on Wednesday, February 5, at 8 p.m. ET/PT.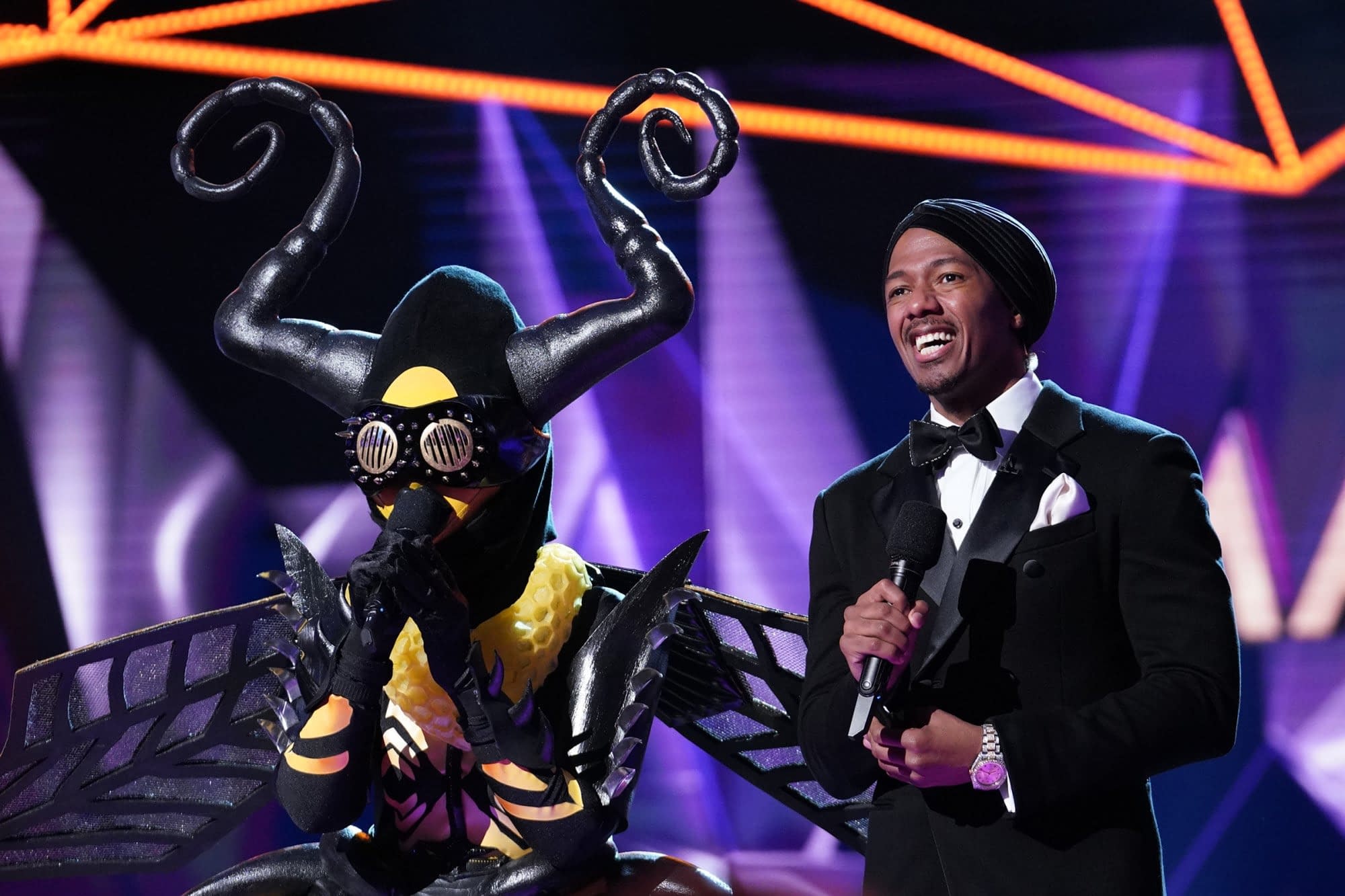 FOX entertainment chief Charlie Collier announced last week that for future budget considerations, the second season of The Masked Singer (premiering this fall) would be produced in-house under Fox Alternative Entertainment – though Endemol Shine will continue producing the series in other territorities.
Launching as the #1 new show of the season and the #1 unscripted series on television, THE MASKED SINGER is a new celebrity singing game show hosted by Nick Cannon and featuring panelists Jenny McCarthy, Nicole Scherzinger, Ken Jeong and Robin Thicke.

Based on the hit international format, THE MASKED SINGER features celebrities facing off against one another with one major twist: each singer is shrouded from head to toe in an elaborate costume, complete with full face mask to conceal his or her identity.

With each performance, the host, panelists, audience, viewers and even the other contestants are left guessing who is singing behind the mask. Ranging from Grammy Award winners to legendary athletes, and everything in between, the singers may attempt to throw the crowd off of their scent, while keen observers might pick up on tiny clues buried throughout the show. One singer will be eliminated each week, ultimately revealing his or her true identity. It's not a "whodunit," it's a "whosungit!"
Now produced by Fox Alternative Entertainment, The Masked Singer was developed for the U.S. and is executive-produced by Craig Plestis (Minute to Win It, The Winner Is) of Smart Dog Media and Izzie Pick Ibarra (Dancing with the Stars, Breaking Pointe). Alex Rudzinski (Dancing with the Stars, Grease: Live) directs. Nick Cannon serves as co-executive producer. The Masked Singer is based on the South Korean format created by Mun Hwa Broadcasting Corp.
Enjoyed this article? Share it!