After weeks of waiting and hours of announcements regarding other shows, ABC Studios finally confirmed that freshman show The Rookie has been renewed for a sophomore season. Starring Nathan Fillion as John Nolan, LAPD's oldest rookie, the show produced a solid first season and respectable ratings – as well as fantastic streaming numbers. However, when no renewal announcement came after The Rookie's cliffhanger season finale in April, many feared that the show was lost in the sea of police procedural pilots for ABC. Now, Fillion can confidently boast that his one-season curse is over and The Rookie's dedicated fan base can spend the hiatus wondering what exactly happened to Officer Bradford (Eric Winter).
Meet you back at the station! #TheRookie will return for a Season 2! pic.twitter.com/VyxCIMLKrw

— The Rookie (@therookie) May 10, 2019
Billed as a star vehicle for geek superstar Fillion, it is The Rookie's supporting cast that make the show stand out. Nolan and his fellow rookies, Lucy Chen (Melissa O'Neil) and Jackson West (Titus Makin Jr.), are likeable but flawed enough to feel like real people. Afton Williamson is a stand-out star as Nolan's training officer Talia Bishop. Eric Winter (as Bradford) and Alyssa Diaz (as Lopez) round out the main cast as the training officers for Chen and West, respectively. This superstar crew is boosted by Richard T. Jones's layered portrayal of Sergeant Wade Grey.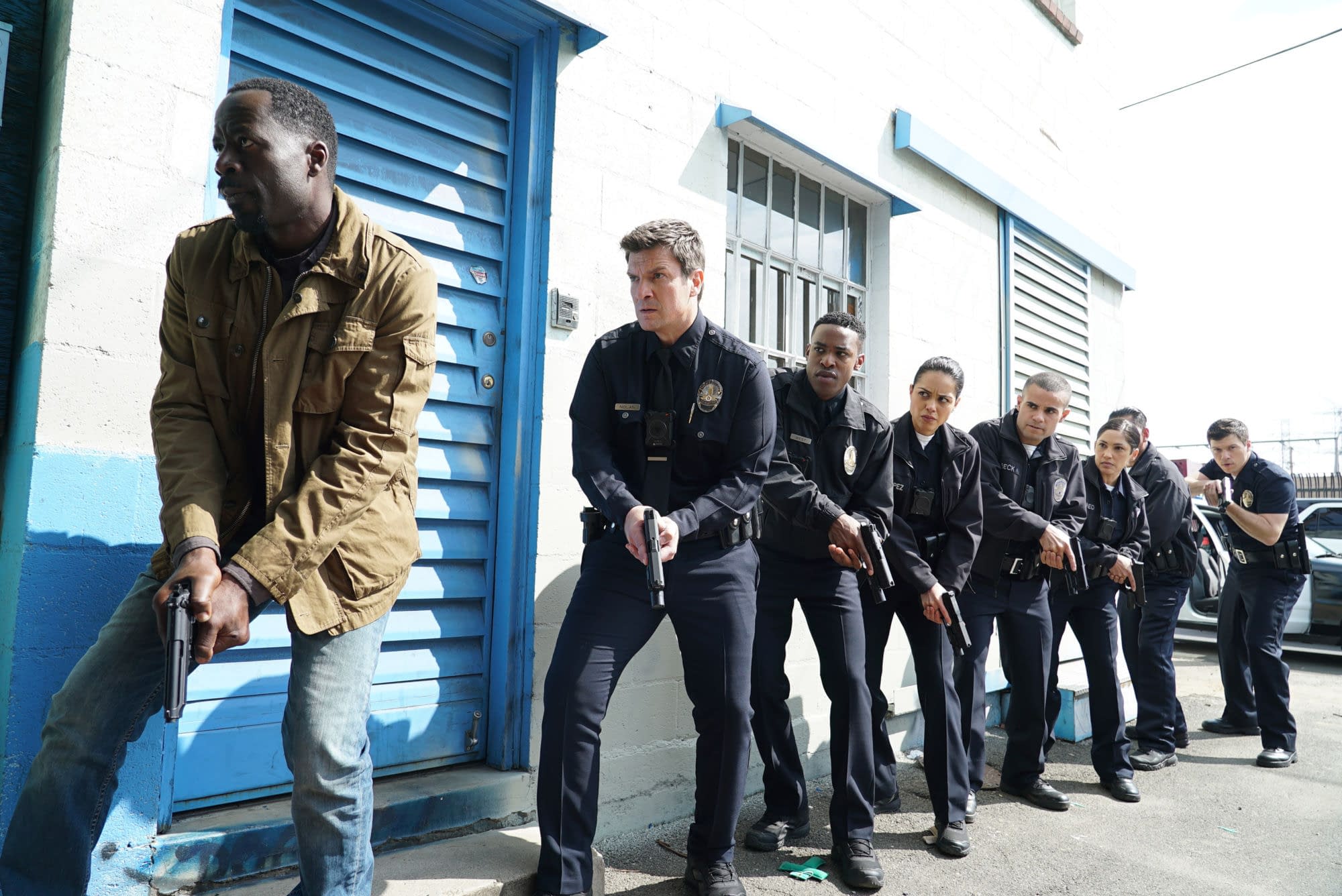 In its first season, The Rookie tackled difficult topics like officer involved shootings, domestic violence, police corruption, and morality versus legality. Despite the heavy topics, the show was more of a dramedy than a police procedural, more about the cops than the cases. The chemistry between Williamson and Fillion as teacher and student, as well as the witty dialogue and diverse cast, make you want to know even more about the characters.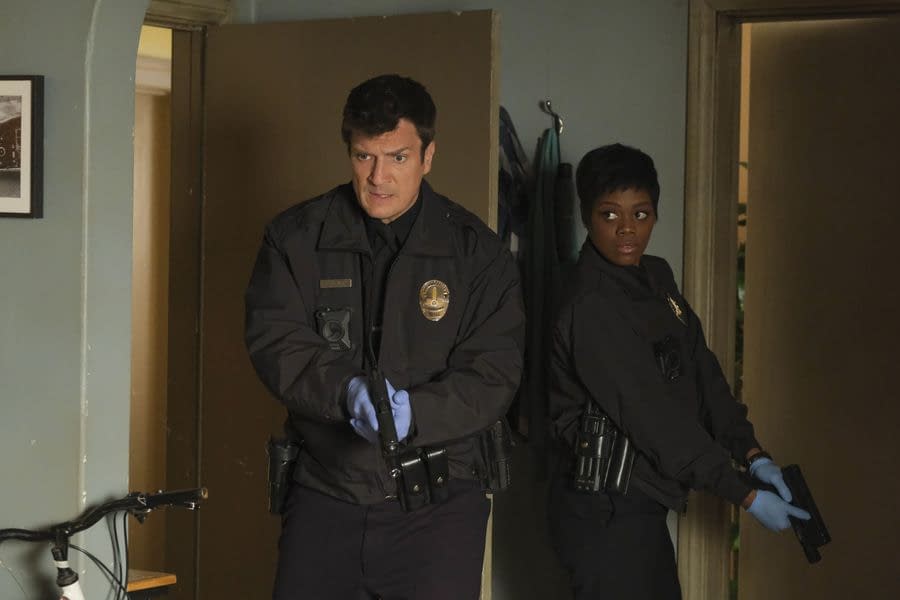 Looking forward to season two, I hope we get to see more depth to the West and Lopez characters, as well as a satisfying ending to the Bradford cliffhanger storyline. Now that it is renewed, however, my biggest hope for The Rookie is that it starts to capitalize on its amazing supporting cast. The show has been selling itself short all season by focusing advertising on Fillion alone. A show with a strong cast that is more than half made up of women, almost all of whom are given complicated and heroic storylines, should be making bigger waves. In season two they need to capitalize on all those badass women they cast!
Starting over isn't easy, especially for small-town guy John Nolan who, after a life-altering incident, is pursuing his dream of being an LAPD officer. As the force's oldest rookie, he's met with skepticism from some higher-ups who see him as just a walking midlife crisis. If he can't keep up with the young cops and the criminals, he'll be risking lives including his own. But if he can use his life experience, determination and sense of humor to give him an edge, he may just become a success in this new chapter of his life.

The series stars Nathan Fillion as John Nolan, Alyssa Diaz as Angela Lopez, Richard T. Jones as Sergeant Wade Grey, Titus Makin as Jackson West, Mercedes Mason as Captain Zoe Andersen, Melissa O'Neil as Lucy Chen, Afton Williamson as Talia Bishop and Eric Winter as Tim Bradford.

Alexi Hawley is writer and executive producer; Mark Gordon, Nathan Fillion, Michelle Chapman and Jon Steinberg are executive producers on the series. Liz Friedlander directed and executive produced the first episode. Entertainment One (eOne) is the lead studio on "The Rookie," a co-production with ABC Studios.
Enjoyed this article? Share it!