The Umbrella Academy Season 2: Bouncing Ben, Bingo Warning and More
This week has shaped up to be a pretty sweet one for fans of Netflix's The Umbrella Academy, kicking off with a set of preview images showing the Hargreeves (Ellen Page, Tom Hopper, David Castañeda, Emmy Raver-Lampman, Robert Sheehan, Aidan Gallagher, and Justin Min) in all their time-displaced glory. We also learned new details on the adaptation of Gerard Way and Gabriel Ba's comic book series ahead of its July 31 return. They're in 1960's Dallas, but Number Five's (Gallagher) time-and-space travel skills left them at different points in time, with Five the last arrival. He's under the gun and running out of time to get the family back together to put a stop to the end of everything. And that's before they get back to the present to deal with that apocalypse.
Some new faces our heroes will encounter along the way include Texas housewife Sissy (Marin Ireland); brilliant yet insane "chameleon" Lila (Ritu Arya); and devoted husband and natural-born leader Raymond (Yusuf Gatewood). Looking to not play so nicely with the fam: three nasty, cold-blooded Swedish assassins (Tom Sinclair, Kris Holden-Ried, Jason Brydenwait). So everything seemed in place for a trailer release, right? Well, not quite yet. What we got instead were the following three posts, which appear to be building towards a trailer drop (or something we're missing). We thought the first image was guaranteeing a trailer today, but a response to a fan tweet from the show's Twitter account mentioned that we would be getting some goodies before footage. What we've gotten so far is some pleasant and relaxing bouncing from Ben Hargreeves (Min) and a bingo card offering a dire warning (and we're guessing some numbers that have more meaning than we realize). Take a look: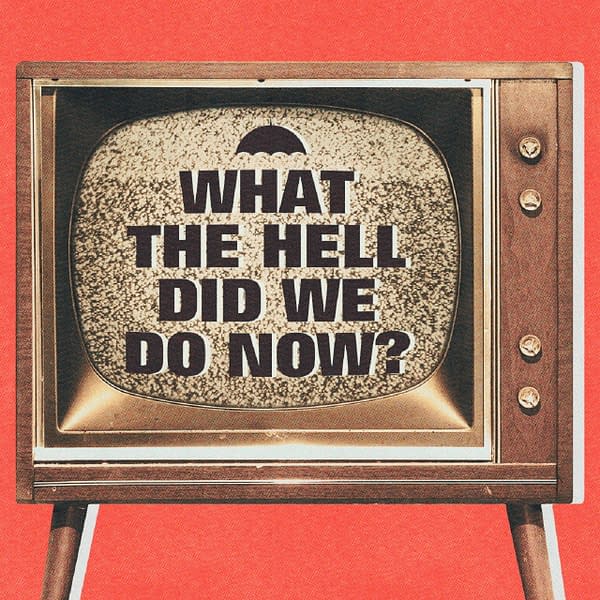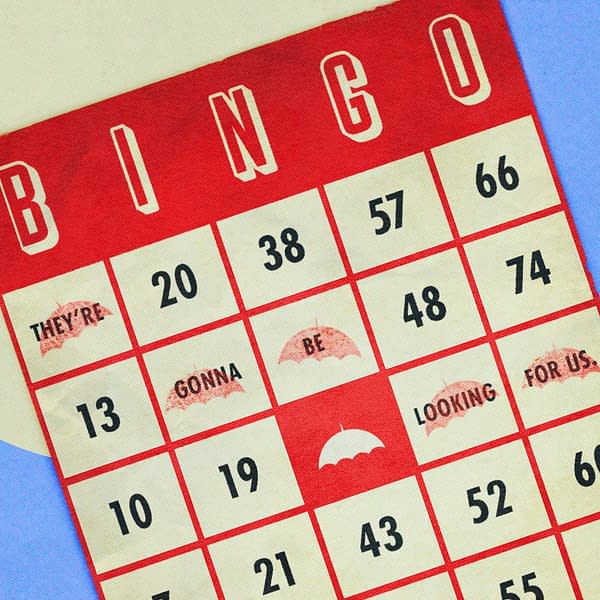 Five warned his family (so, so many times) that using his powers to escape from Vanya's 2019 apocalypse was risky. Well, he was right – the time jump scatters the siblings in time in and around Dallas, Texas. Over a three year period. Starting in 1960. Some, having been stuck in the past for years, have built lives and moved on, certain they're the only ones who survived. Five is the last to land, smack dab in the middle of a nuclear doomsday, which – spoiler alert! – turns out is a result of the group's disruption of the timeline (déjà vu, anyone?). Now the Umbrella Academy must find a way to reunite, figure out what caused doomsday, put a stop to it, and return to the present timeline to stop that other apocalypse. All while being hunted by a trio of ruthless Swedish assassins. But seriously, no pressure or anything.