The Umbrella Academy Season 2: Klaus Reveals Trailer Release Date
Now, this is more like it. With less than a month to go until the Hargreeves clan (Ellen Page, Tom Hopper, David Castañeda, Emmy Raver-Lampman, Robert Sheehan, Aidan Gallagher, and Justin Min) comes time-hopping back to our screens for the second season of Netflix's The Umbrella Academy, we're finally getting the intel we've been waiting for: when the official trailer's dropping. Well, look no further than the Klaus (Sheehan)-starring teaser below, where we learn that our eyeballs will be very happy on Wednesday, at 10 am ET. Following that, we have an image of Allison (Raver-Lampman) and Vanya (Page) with a tagline ("sisters do what sisters do") that implies that there might be some sisterly tension at play. Wrapping up, we have a close up of Luther and a tagline that references his dual nature: "super strong. super sensitive."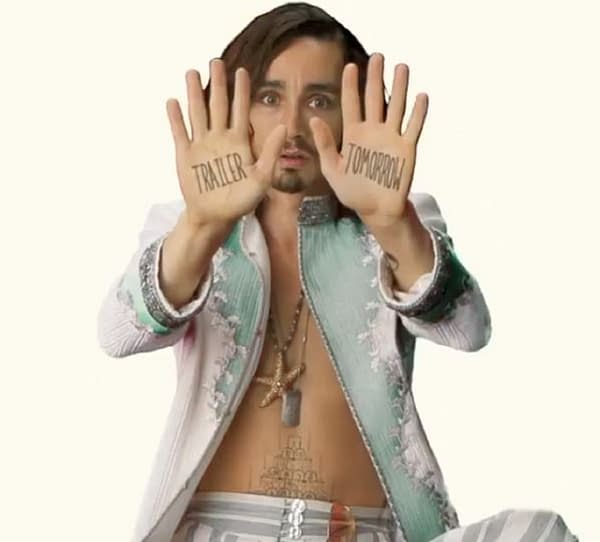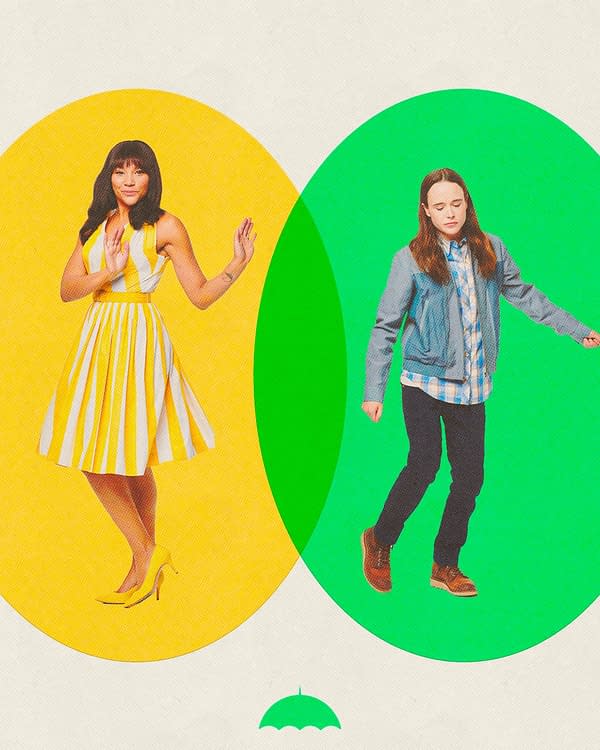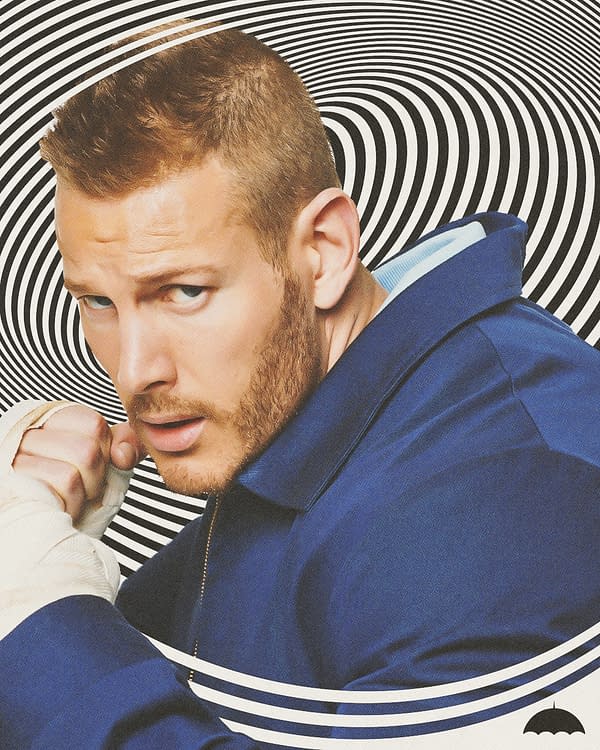 Five warned his family (so, so many times) that using his powers to escape from Vanya's (Page) 2019 apocalypse was risky. Well, he was right – the time jump scatters the siblings in time in and around Dallas, Texas. Over a three year period. Starting in 1960. Some, having been stuck in the past for years, have built lives and moved on, certain they're the only ones who survived. Five is the last to land, smack dab in the middle of a nuclear doomsday, which – spoiler alert! – turns out is a result of the group's disruption of the timeline (déjà vu, anyone?). Now the Umbrella Academy must find a way to reunite, figure out what caused doomsday, put a stop to it, and return to the present timeline to stop that other apocalypse. All while being hunted by a trio of ruthless Swedish assassins (Tom Sinclair, Kris Holden-Ried, Jason Brydenwait). Joining them on their time-twisted mission are Lila, Texas housewife Sissy (Marin Ireland); the devoted husband and natural-born leader, Raymond (Yusuf Gatewood); and Lila (Ritu Arya), a "chameleon" who can be as brilliant or as clinically insane as the situation requires. Unpredictable, mischievous, and sarcastic, Lila's gifted with a twisted sense of humor.
And let's not forget about the official poster for the Gerard Way/Gabriel Ba comic book adaptation, which was already confirmed to contain some storyline easter eggs in the reflections in their sunglasses. Luther (Hopper) remains committed to "saving the day," while Diego (Castañeda) clearly has eyes for Lila, and Allison (Raver-Lampman) looks to make a societal difference. For Sheehan's Klaus, it's about finding a connection and dealing with lost love, while Min's Ben looks to reclaim the family life taken from him and Page's Vanya appears to want to put the past/future behind her with a fresh start. As for Five (Gallagher)? He trying to get them all on the same page so they can avert an apocalypse in time to avert… another apocalypse?