'The Walking Dead' Season 9 Finale "The Storm" Live-Blog [Bring Out Your Dead 916!]
Welcome back to Bring Out Your Dead: Bleeding Cool's The Walking Dead Live-Blog where this week we look at the season finale of the long-running AMC series' ninth season, "The Storm."
With the smoke cleared from last week's "The Calm Before" … that feeling of dread that's been building in viewers since the introduction of Alpha (Samantha Morton) and the Whisperers was proven tragically prophetic. Bad enough Daryl (Norman Reedus) was literally forced to confront a "big bad" the size of which they have never faced before – but then they left a "reminder" to the communities that the Whisperers set the terms now: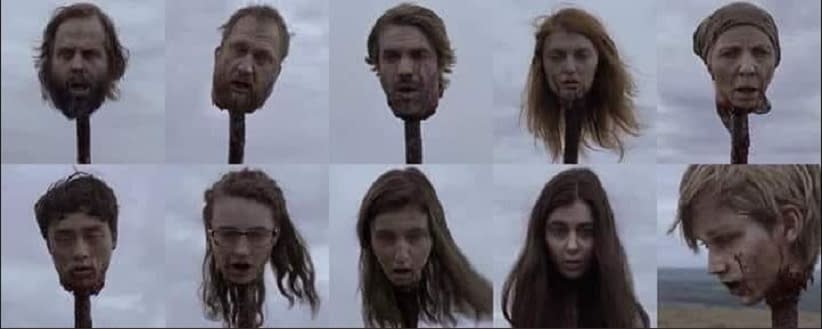 After a season that at any one time was an emotional rollercoaster on any number of fronts – and with a righteous amount of well-deserved credit to Angela Kang and her team for breathing new life into the series both in front of and behind the camera – we were delivered constant one-two punch combos to our hearts, minds and nervous systems… and it's all led up to the season finale "The Storm," as our heroes face a situation we haven't seen before a raging snowstorm. With their survival on the line, how long can they maintain their "peace accord" with the Whisperers – and are they ready to deal with what it means by breaking it?
The Walking Dead s09e16 "The Storm": In the aftermath of an overwhelming loss, the communities must brave a ferocious blizzard; as one group deals with an enemy from within, another is forced to make a life or death decision.
● This page should update…but just to be on the safe side I strongly suggest you refresh every now and then to make sure because I've been known to ramble often and quickly.
● If you're going to social media to talk about what we're talking about, go with: #TWD and #TWDBC.
● While you're waiting (or if you just need a breather from my raw, uncut cult-of-personality), check out some very cool Walking Dead universe extras below.

Before everything went to Hell, go behind the scenes to see how the crew brought the Kingdom's fair to life:
In this behind the scenes featurette, the show's cast and creators discuss Lydia's newfound asylum in Alexandria and how Alpha channels her daughter's rejection into revenge:

The second half of "The Walking Dead" Season 9 finds our groups of survivors, both old and new, continuing to deal with the impact of events that took place during the six years that have passed. Since the disappearance of Rick, many of these characters have become strangers to each other, and in some ways, strangers to themselves.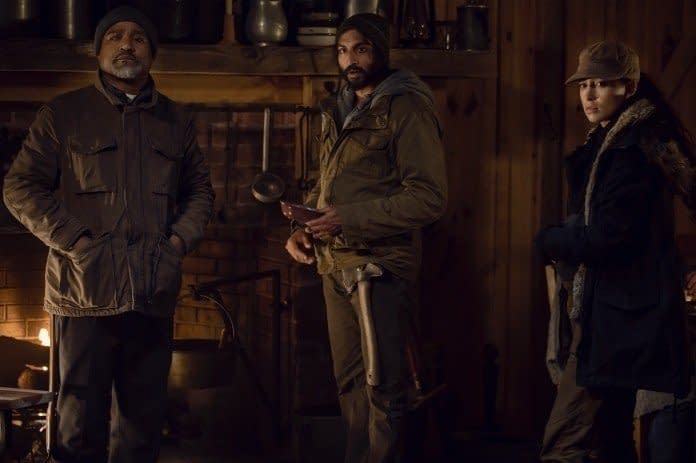 What they do know is that they are in undeniable danger. They will soon realize the world just beyond does not operate as they thought. The group's rules and ways of survival no longer guarantee their safety. A whole new threat has crossed their paths, and they soon discover it's unlike any threat they have encountered or endured before. The group will start to question what they think they see. What may appear to be normal in this post-apocalyptic world could actually be more disturbing and terrifying than when the apocalypse first broke out. All that is certain is the stakes are high and numerous.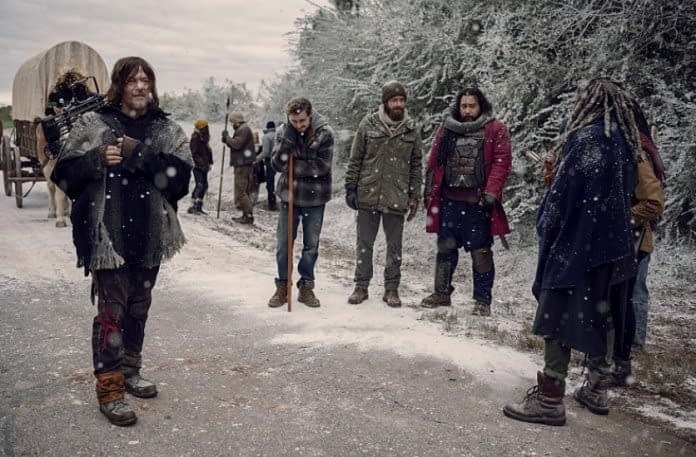 Based on the comic book series written by Robert Kirkman and published by Image Comics, "The Walking Dead" tells the story of the months and years after a zombie apocalypse and follows a group of survivors who travel in search of a safe and secure home. The series is executive produced by chief content officer Scott M. Gimple, showrunner Angela Kang, Robert Kirkman, Gale Anne Hurd, Dave Alpert, Greg Nicotero, Tom Luse and Denise Huth.