This Is Us Scores Big in Ratings While the Super Bowl Drops
It was a bit of a good news/bad news day for NBC yesterday when you are talking about ratings. As with the rest of the 2017 season, the Super Bowl was down in the ratings with a 47.4 overnight, the lowest in eight years. Somewhat surprising with the fact it was a surprisingly good game with some spectacular plays. The lower ratings could be attributed to the overall down viewing of the year, the fact that both teams hail from the northeast of the country, or simply a lot of people expected the New England Patriots to easily handle a team with a back-up quarterback starting.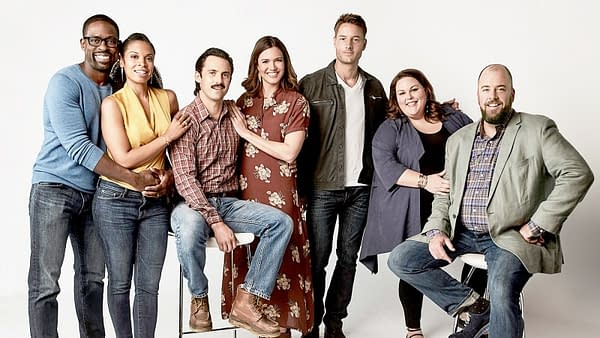 On the other hand, it was good news for what followed as the special episode of This Is Us hit a 16.2 rating in the overnight, up 59% over last year's premiere of Fox's 24: Legacy. This is the most-watched post-Super Bowl telecast in six years. It goes without saying that this is the all-time high for This Is Us and now all of their high ratings comparisons will say "non-Super Bowl episode". This Is Us is a show with great word of mouth already, meaning even viewers who have never seen the show knows it is positively thought of and would be likely to leave it on after the game.
We'll find out the full audience totals for both shows later today.