We saw what you did there, DC Universe – probably think you're pretty slick, right?
In case you're wondering what we're talking about, we're talking about how the streaming service's live-action Titans series teased us big time with a Dick "Old Robin" Grayson (Brenton Thwaites)/Batman smackdown during the series' first-season finale. As we saw from the promo first released, Dick's dealing with a Batman who's taken a page out of Superman's Injustice playbook and finally gotten around to killing The Joker – and a whole bunch of bad people. And apparently a bunch of good people (cops) looking to stop him.
For a reminder, check out that promo below – but HUGE SPOILER NEWS happens after…
Because you're not a real movie or television show if you don't have your own end-credit teasers, Titans fans who know you don't turn off an episode until the next one starts or you've run out of episodes were treated to a major game-changer.
Tell me if this sounds familiar: we're in a lab in Metropolis – or at least what used to be a lab. Now a scene of utter destruction and chaos – with alarms at full blast and bodies of doctors and scientists strewn everywhere – there appears to be only one survivor.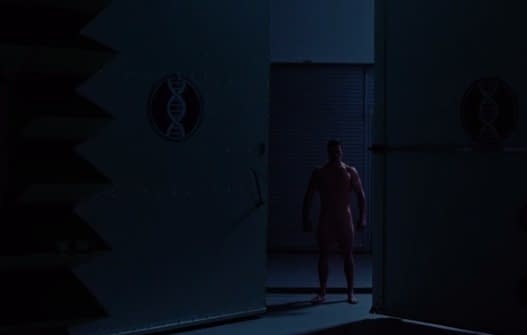 As the mysterious "man" makes his way through the lab, a tattoo on his shoulder is revealed: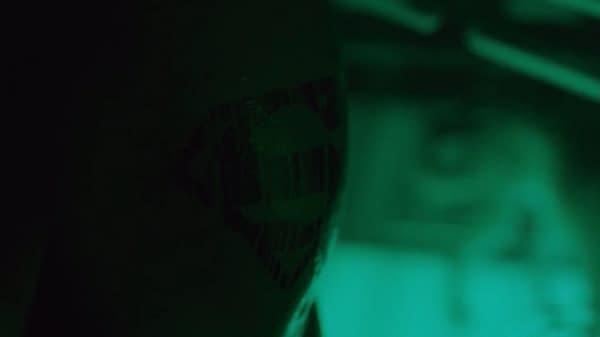 Yup, that's right Young Justice fans: Superboy has entered the game – and he's not alone! So what's that he's looking for in that lab anyway? What any any scared, lonely kid would look for…their dog: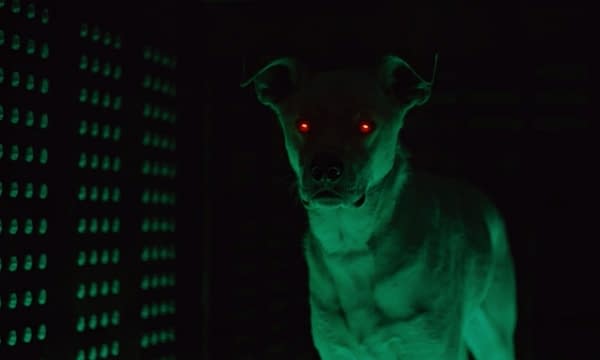 Looks like DC Universe's Titans is beginning their slow-build towards a live-action Young Justice, folks!

https://youtu.be/QIYzdBAxcM8
Titans follows a group of young soon-to-be Super Heroes recruited from every corner of the DC Universe. In this action-packed series, Dick Grayson emerges from the shadows to become the leader of a fearless band of new heroes, including Starfire, Raven and many others. "Titans" is a dramatic, live-action adventure series that will explore and celebrate one of the most popular comic book teams ever.

Titan is written by Akiva Goldsman ("Star Trek: Discovery," "Underground"), Geoff Johns (President & Chief Creative Officer, DC Entertainment; "The Flash," "Arrow") and Greg Berlanti ("Arrow," "DC's Legends of Tomorrow," "The Flash," "Supergirl"). Goldsman, Johns, Berlanti and Sarah Schechter ("Arrow," "DC's Legends of Tomorrow," "The Flash," "Supergirl") are executive producers of the series from Weed Road Pictures and Berlanti Productions in association with Warner Bros. Television.
Enjoyed this article? Share it!