TNT's 'Snowpiercer' TV Series Wraps Filming
TNT's upcoming drama series based on the dystopian cold-train film Snowpiercer has reportedly completed filming, at least according to one cast member.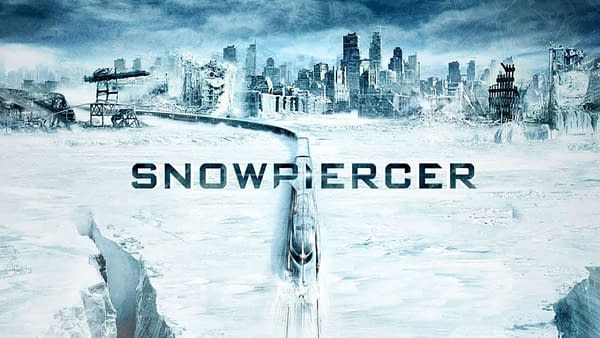 Set seven years after the world has succumb to frozen terrain, a group of survivors from all walks of life inhabit a train that circumnavigates the globe.
The series has gone through at least one showrunner, as Josh Friedman dropped from the project early last year, citing "creative differences". This was explained later by Friedman to not be the case, and instead claimed the network didn't think he'd be "compliant", and removed him from the position.
After replacement showrunner Graeme Manson (Orphan Black) was brought in, pilot director Scott Derrickson (Doctor Strange) declined to return for reshoots on the episode. He posted a tweet about his departure, saying Friedman's original tv pilot script was "the best I've ever read". Further down in the thread, there is a comment about "can't wait to see it!" to which Derrickson responded, "You won't, not what I made anyway."
Needless to say, it's been a messy and fighty track for the Snowpiercer train to follow.
Starring as series lead is Jennifer Connelly (Dark City, The Labyrinth) who plays a passenger residing in first-class on the train, Melanie Cavill. Annalise Basso, Sasha Frolova, Benjamin Haigh, Katie McGuinness, Sam Otto, Susan Park, Mickey Sumner, Roberto Urbina, Sheila Vand and Alison Wright. And, two former Broadway Tony winners are also on board- Hamilton's Daveed Diggs, and Hedwig and the Angry Inch's Lena Hall.
The update on filming came from Hall, as she posted:
"Look for the premiere this summer," she said. And so we will.
We'll let you know when TNT announces an expected release date.