All kinds of fun news coming out of today's Disney quarterly earnings call thanks to Bob Iger, who just confirmed a bit of casting news for the future of the MCU tv series on Disney+, the House of Mouses' upcoming streaming service.
It was rumored earlier this year that a tv series about Loki was in development, as well as a series about the Scarlet Witch, and fellow Avengers Falcon and Winter Solider.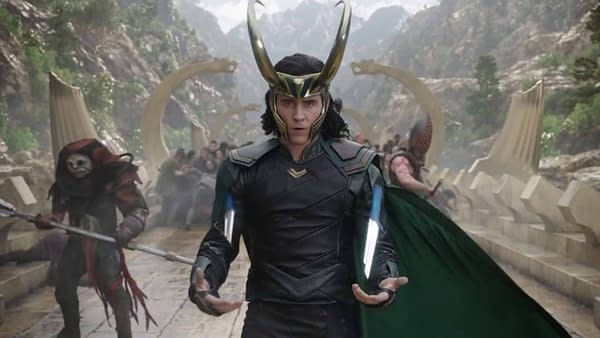 What we really wanted to know was whether or not the man behind those golden horns of mischief would be returning to the role after the heartbreaking occurrences in Avengers: Infinity War.
Turns out, at least according to Iger, Tom Hiddleston WILL be returning to the role for the service's series.
That's all we know for now, but we'll let you know when we hear more.
Disney+ is set to drop sometime in 2019.
Enjoyed this article? Share it!