Check Out the Trailer For Into The Dark 'New Year, New You', Debuting Dec. 28
Into the Dark, the year long holiday horror series from Hulu and Blumhouse, continues on December 28th with New Year, New You. It is the first Blumhouse production directed by a woman, Sophia Takal. It also features an all-female cast, and we have our first trailer for the episode right now. Check it out below:
A group of friends from high school reconnect for a special New Year's Eve girls night but as they begin to rehash old memories many of the gripes they've been harboring manifest in murderous ways.
So far Into the Dark has been pleasant to watch, minus the Christmas installment Pooka. That one we were not a fan of. This one sounds quite intriguing however, and now that we have seen the trailer, we have a sense of the craziness that awaits us. It certainly looks different in tone from the first three, especially Pooka. This will also be the last episode before February, when we will get a Valentine's Day episode. This one has arguably the most talented cast so far, and has the potential to be the stand out episode of the show's entire run.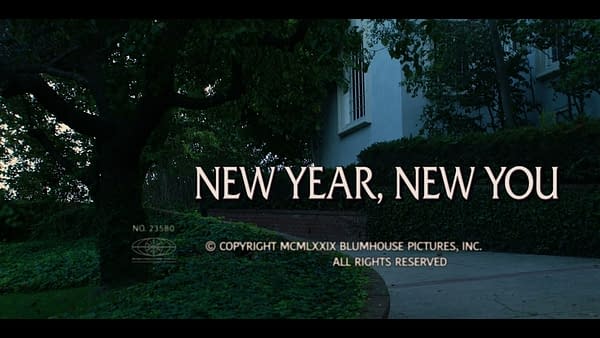 New Year, New You, directed by Sophia Takel, and starring Suki Waterhouse, Carly Chaikin, Kirby Howell-Baptiste, and Melissa Bergland debuts on Hulu on Friday, December 28th, part of their series Into the Dark.