In a recent interview with Crunchyroll, Junji Ito, the mangaka (or writer/illustrator) of the acclaimed manga Uzumaki among many others, describes his inspiration for an assortment of his works. This interview was conducted at the infamous Winchester Mystery House, known for its ever-expanding array of rooms and its presence in the movie Winchester, as well as meriting a mention in the 100th episode of FX's American Horror Story.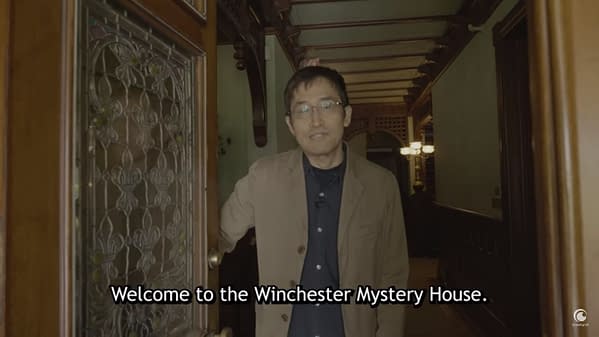 In the Winchester House, Ito speaks with host and interviewer Tim Lyu, accompanied by a translator, on the inspiration for such manga works as Uzumaki, Tomie, and Gyo. It seems that the existence of the very house the two had been interviewing in was a subconscious inspiration for the long, spiral-shaped house (known as a nagaya) in Uzumaki. Furthermore, when asked about his inspiration for the robot-legged undead sea animals in Gyo, Ito explains that he was (and still is) quite afraid of sharks, among a glut of other things. The fears that Ito has are not uncommon, and thalassophobia, in general, lent itself well to the manga.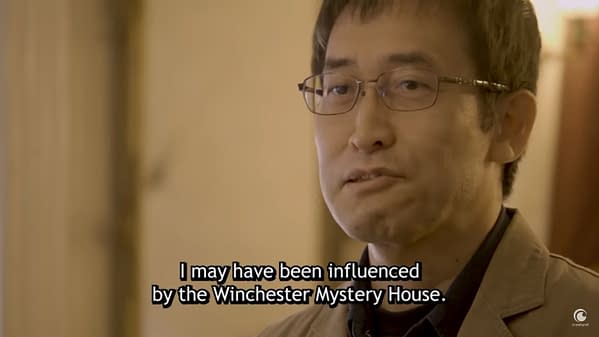 Ito also appears to have a fear of dying. He fears ghosts, death, sharks, and all manner of commonly-scary things, it also appears. However, the fears that he has made for great fodder within his manga. You can watch the entire interview for yourselves in the video below: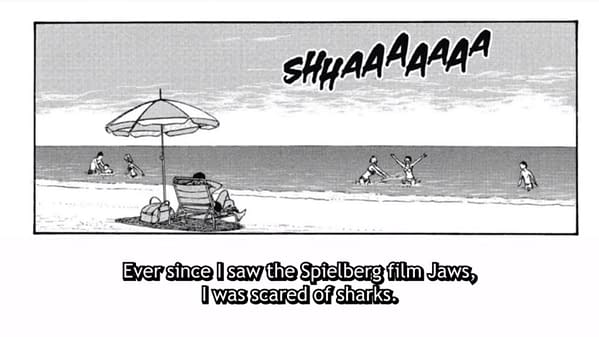 Uzumaki's anime adaptation is set to come out sometime later this year. What do you think of Junji Ito's works of horror? Are they sufficiently scary enough for you? Are they even more than that? Let us know what you think in the comments below!
Enjoyed this article? Share it!