Emmy-nominated actor Vincent D'Onofrio has wrapped shooting on season 3 of Netflix's Marvel series Daredevil, and it may mean the end of Kingpin.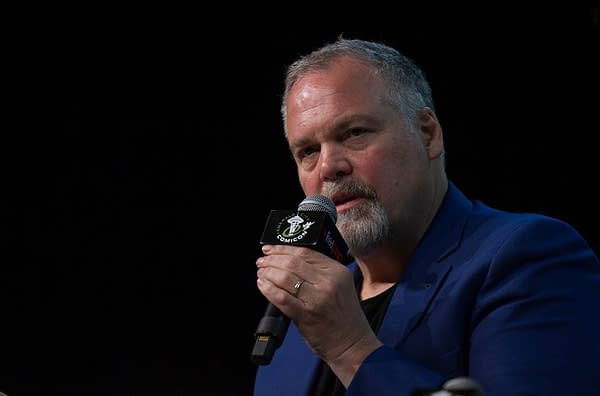 Sure, it's only assumption on my part in reading his tweet about the completion of shooting, but you be the judge:
I wrapped on DD last night. What we have coming for you is really something. @Daredevil @netflix pic.twitter.com/UzlH80xp2I

— Vincent D'Onofrio (@vincentdonofrio) May 19, 2018
The fact that Vincent said that he wrapped on Daredevil and not specifically "Daredevil season 3" may mean the end of his character Wilson Fisk, aka Kingpin. True, we haven't seen Fisk since the end of season 1, but we know for a fact that he'll be in season 3, just not in what context yet.
This may be some evidence to the credibility of the ongoing yet-to-be-confirmed rumor that another notable character is coming to Daredevil season 3. According to The Hashtag Show, Wilson Bethel (Hart of Dixie) will be playing Marvel Comics character Bullseye, the deadly accurate assassin. In the comics, Bullseye was hired to kill Kingpin, but Fisk made Lester a better offer, and the contract kill didn't happen.
Hopefully this isn't the end of D'Onofrio's time with the series; his tenure as the Marvel baddie is one of my personal favorites of the tv superhero offerings thus far.
Marvel's Daredevil on Netflix is expected to release sometime in 2018.
Enjoyed this article? Share it!