Wayne: YouTube Premium's Bloody Great New Comedy Gets Official Trailer
So Bleeding Cool attended this year's Tribeca TV Festival, and had the opportunity to review YouTube Premium's new original comedy series Wayne, a tale of a bloody road trip, young love, and reckless youth from the writers of Deadpool and Zombieland set to launch on the streaming service on January 16, 2019. Created by series writer Shawn Simmons and executive produced by Rhett Reese, Paul Wernick, Greg Coolidge, and Kirk Ward, the series is a righteously insane-in-all-the-right-ways mix of John Hughes, John Wick, Rian Johnson's Brick, and the Coen Brothers' Raising Arizona.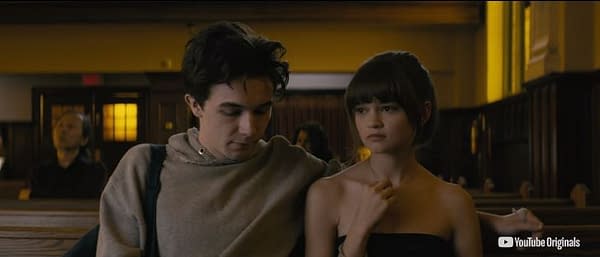 Needless to say, we fell for it hard (as our review below can attest) – and now the fine folks at YouTube Premium have released an official trailer that proves everything we've been saying about it.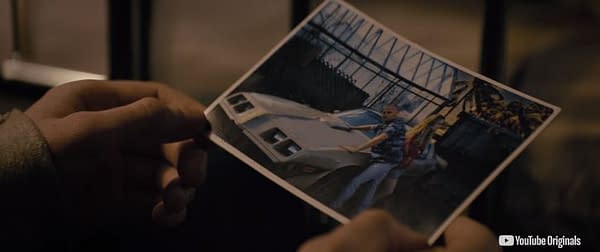 When Mark McKenna's (Sing Street, Kat and Alfie: Redwater) Wayne learns that his birthright – a 1978 Pontiac Trans Am – was stolen from his father on his father's deathbed. Looking to right another of society's wrongs and to do right by the memory of his father, Wayne sets out on a journey that will take him from Boston to South Florida with nothing but a dirt bike, some fireworks, and new "girlfriend" Del (Red Band Society's Ciara Bravo) – all in the name of claiming his rightful inheritance.
Wayne can't help himself from righting the world's wrongs. Now, against all odds, he and his one-of-a-kind girlfriend Del are on a road trip from Brockton, Mass to Ocala, Florida to reclaim what's rightfully his: a majestic old car that was stolen from his sick father. With trouble behind them and danger ahead, Wayne and Del are bound to find themselves with their backs against the wall. But that's okay. They've been there before. From the guys who wrote Deadpool comes the all-new YouTube Original series, Wayne.
Need more proof? Check out Bleeding Cool's review of the first two chapters of Wayne ('Get Some Then' and 'No Priests') below and learn why the series is going to be one of the major breakout series of 2019: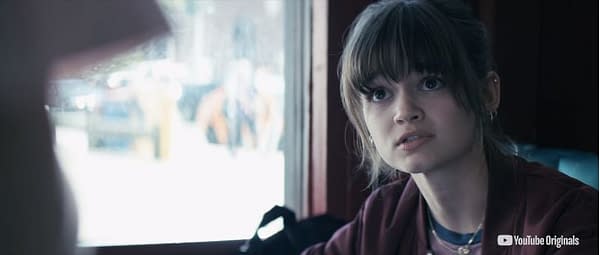 Spoiler Warning: I'll be covering some themes and takeaways involving major and minor plot points from the episode, so please keep that in mind. Definitely not looking for pitchforks and torches outside my apartment.