Westeros Gets Starbucks Before Wakanda: That 'Game of Thrones' Cup Oops
Because nothing ever goes as we expect it to when it comes to Game of Thrones, the most talked about thing from last night's season 8 episode 4 "The Last of the Starks" is….Starbucks?
Remember that scene in Infinity War when Okoye tells T'Challa she was hoping Wakanda opening their borders would mean more along the lines of the Olympics, or a Starbucks? Turns out Westeros got themselves a coffee chain before the Dora did.
No really- during an important scene in the episode- SPOILERS IF YOU HAVEN'T SEEN IT YET- someone left their damn grande Starbucks cup on the main table of honor in the Great Hall at Winterfell during the celebratory feast following the Long Night battle.
No, this isn't photoshop.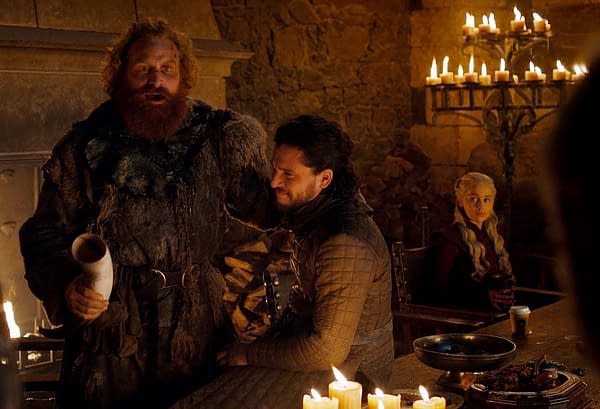 Even Good Morning America talked about it.
And of course, all the memes across social media.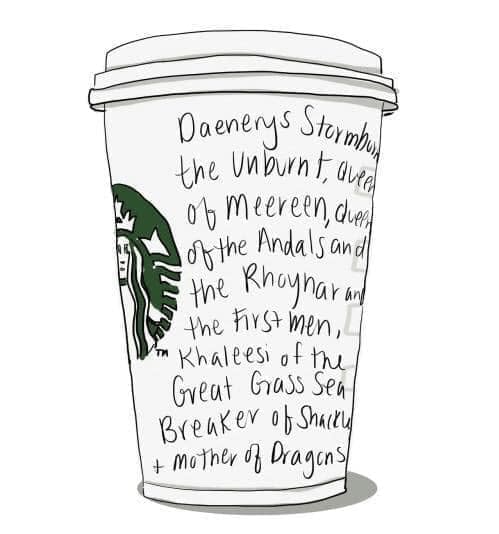 Even Starbucks got into the spirit: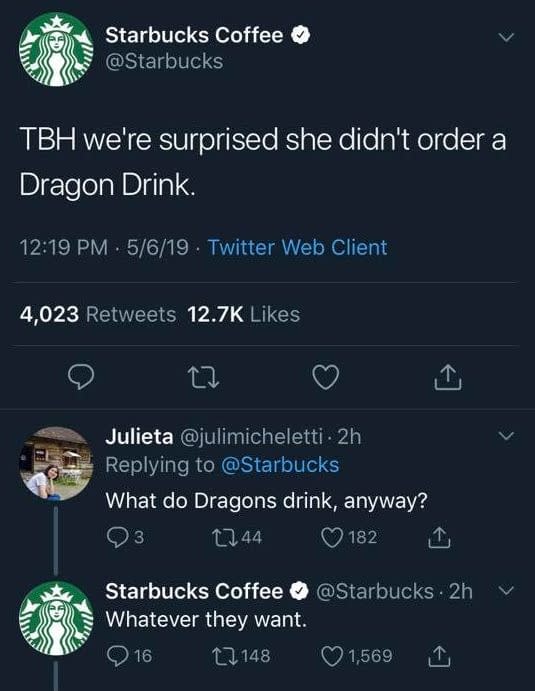 Game of Thrones art director Hauke Richter apparently even wrote an email about the cup to Variety, saying that "things can get forgotten on set," and commented that the situation was "so blown out of proportion [because] it has not happened with 'Thrones' so far."
Think about the sponsorship possibilities had this happened sooner than the 8th and final season!
GoT continues for just three more Sundays on HBO.