What the Final Scene of Supergirl Tells Us About Season 4
This article is going to talk about the last scene from the third season finale of Supergirl and what it might mean for season four and what iconic comic book it ties into. There are absolutely spoilers ahead, so be warned.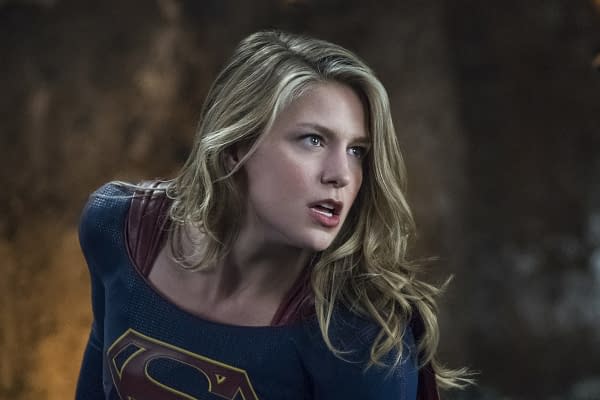 The final scene in last night season finale of Supergirl took place on the Siberian border as soldiers responded to an alarm and raced out to find a woman walking towards them in the snow. We then see Kara, wrapped only in a blanket, and looking somewhat stern. As we see below.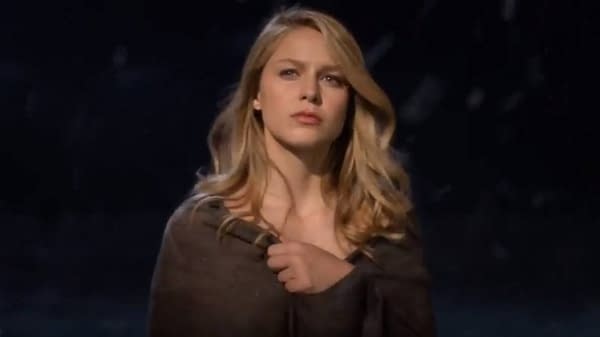 I know what this made me think of, but having read some comments on-line, there seemed to be some confusion. Some people thought that this might be a time displaced version of Kara because of her going back in time to save everyone. Others thought this might be a new version of Reign that now looked like Kara. There were even some that thought that this was the regular Kara now in Russia and that when the series returns Kara won't be there because she's in Russia. And of course there was speculation that this might be Overgirl from Earth-X… or maybe a Kara from another Earth.
I can understand some of the speculation, but the episode wasn't that vague. It already established that the Harunel / Black Kryptonite will split a Kryptonian and just before we see Siberia, they flashback to the scene with Supergirl and Sam holding the Harunel and an essence coming off of them and going into the Siberia scene… all of it taking place "48 hours" ago. Which means that while Supergirl went back to the DEO, said goodbye to everyone and then had pizza with Alex, the essence floated off and found it's way to Russia and became another Kara.
Now my first thought was that they were going to do a version of Superman: Red Son, the story by Mark Millar and Dave Johnson of what would happen had Kal-El landed in Russia instead of Kansas. We can confirm that is what they're doing thanks to TVLine asking that of executive producers Jessica Queller and Robert Rovner.
Rovner said:
For fans of the comics, I think they might recognize that the story we want to tell is inspired by the iconic DC Comics' Red Son, which told an alternate origin story for Superman.
Queller added:
What happened if — as a baby — Superman landed in Russia and became a hero there instead of in America. It's an homage to that.
Now, this of course is different in that this Kara is not a baby, but a full grown adult. Also, this isn't the Cold War Era Soviet Union. We still have major political issues with Russia, but they have changed in a lot of ways. They will also have to be careful to come up with a version that doesn't seem like their just making Overgirl who we've already seen in the Crisis on Earth-X crossover. Also, it's very interesting in that there has been some speculation about the fact that Supergirl beings filming in mid-July but Melissa Benoist is performing on Broadway until August 4th. We were kind of expecting that perhaps the first few episodes would be light on Kara appearances, but now that there are two of them it almost seems like the opposite way you'd want to go if your star has some scheduling issues.
Taking on a version of Red Son is rather ambitious for the producers. To add that to the casting of someone that seems to be Manchester Black could make for an awesome fourth season… or a total train wreck. Supergirls will return this fall on Sundays at 8 PM on the CW.
---
---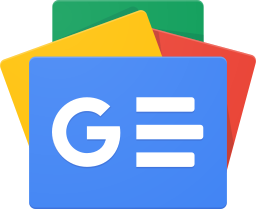 Stay up-to-date and support the site by following Bleeding Cool on Google News today!