Wilmer Valderrama has renewed his contract to star as Special Agent Nick Torres on NCIS. His production company, WV Entertainment has also signed a deal with CBS TV Studios (who produce the NCIS series) to develop scripted and unscripted projects focusing on diversity.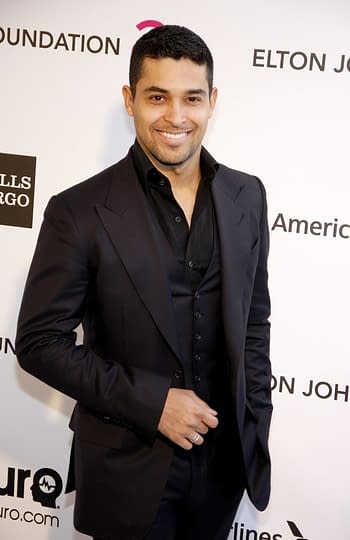 Valderrama says: "As someone who immigrated to the United States at 14 years old, I am immensely passionate about this opportunity to create engaging and culturally relevant projects with CBS Television Studios,
Valderrama is the spokesperson for the Congressional Hispanic Caucus Institute and is also a co-founder of Harness (along with America Ferrara and Ryan Piers Williams). The goal of the Harness is to:
"… shift current dominant narratives about social issues by bringing grassroots leaders that work with communities of color, immigrants, refugees, and Muslims – as well as broader issues of racial equality – to the table with pop culture leaders and influencers to learn how we can change narratives together. This is accomplished through Mainstage events featuring community partners, specialized programming for entertainment, business, and technology industries, content creation, and strategic partnerships with media partners."
Valderrama joined NCIS during their 14th season, and now with this new contract could be returning through up to the 17th.
Enjoyed this article? Share it!