Posted in: Review, streaming, TV, YouTube | Tagged: anne burrell, baking, blue team, cable, cooking, Cooking Channel, Food Network, red team, Review, season 19, streaming, television, tv, Tyler Florence, worst cooks in america
---
Worst Cooks in America Season 19 Review: Remote-Controlled Perviness
This week on Food Network's Worst Cooks in America, Remote-Control Chef had me screaming with comedic anecdotes and horror. The celebrity recruits take on the role of puppet master and deconstruct what appears to be a crime scene, perform an autopsy while controlling judges Anne Burrell and Tyler Florence; add a little "Rated R" action and this is the best episode of the season. Disaster ensues as expected when the plates are destroyed, teams demonstrate no sense of plating, time or time management, yet clearly have way too much fun bossing the judges around. When during the "Skill Drill Challenge" communication is key all senses go out the window and Burrell blunders by forgetting a dictated ingredient while Florence actually cuts his hand.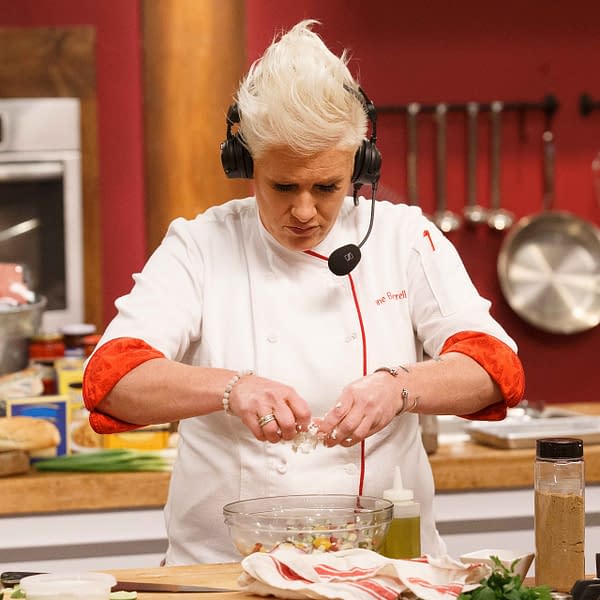 A little caution, you might need a cigarette at the end of "Robo-Dough." With an ongoing parade of sexual references, recruits have to mount, roll, dry hump, and relax the dough, think total food porn. While Burrell drools over a professional pasta maker, I just crave a second glass of wine. David Coulier really needs to stop doing voices, focus on cooking, and concentrate a little more on telling time: he is a pilot after all. What's 1300 hours again? The Blue Team does blow the Red Team out of the water when they guide Florence in making meatballs with couscous salad and Greek goddess sauce. While the Blue's struggle to deconstruct the "mystery sauce", the Red Team really appears to be focusing hard but have been blessed/cursed with really poor taste buds. At the end of the challenge, neither plate looks perfect but I am left with a possible girl crush on Burrell. Damn those amazing knife skills.
Main Dish Challenge: 75 minutes to make fresh pasta ravioli
Burrell teaches the recruits how to cook Wild Mushroom and Taleggio Ravioli with Parmesan Sage Butter Sauce
Florence demos Branzino Shrimp and Calabrian Chili Ravioli with Vodka Cream Sauce, was it the vodka that made him break out in song?
The Red cadets follow the following recipe: Step 1 scramble the eggs; Step 2 FEAR
There is mayhem when team red is confused about cutting the cord and question the novel contraption that is the food processor.
The Blue brothers are very focused running away from the pasta roller or possibly Florence's singing and continuous bizarre commentary "patience young grasshoppers"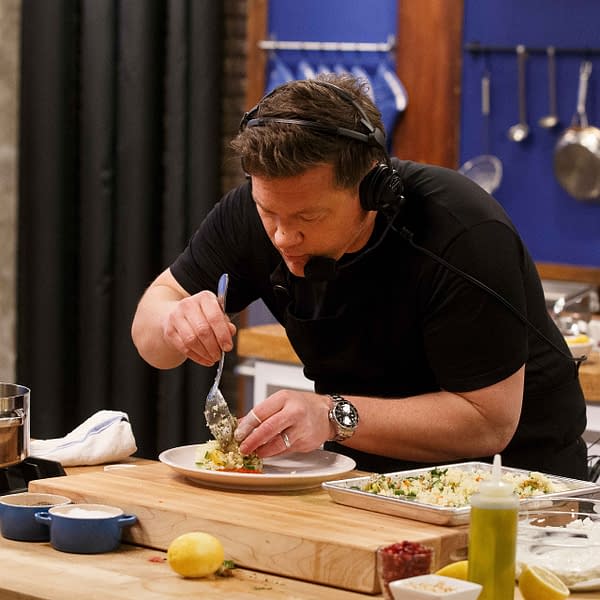 The Red Team does a decent job rolling out their pasta and creating delicious ravioli.
Bridget, Wells, and Robin all produce dishes that are super creative, have excellent texture, and taste good even though they might be a little heavy on the salt.
Bananas and Dave I didn't know if to pause, mute, or fast forward. I did neither just stared in shock as Florence drooled, oooooh'd and ahhhh'd over the dishes giving both men some very inappropriate affection.
In end, Florence grants the win to Bananas while Burrell gives the win to Bridget. Which brings us to… Blind Elimination Challenge! Robin and Dave go head-to-head in a high-stress situation, competing to create the perfect ravioli within five minutes. David rolls out more perfection while Robin is sent home. Considering both Robin and Dave were my picks to win this season, clearly at least one of them I was wrong about. My money is still on Dave although Bananas is quickly becoming more serious and excelling at his focus and cooking skills, maybe in the beginning it was all for show. The recruits were ordered by Burrell this week to calm down and literally take laps around the kitchen while Florence offered his boys love and support like a bizarre mama goose. Next week the teams get their sweet tooth on and I have high hopes for more humor, alcohol, and yes Florence's one-liners have become something I look forward to now so more of those too, please.
---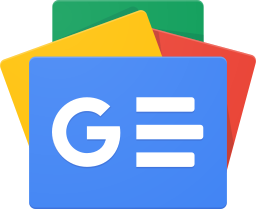 Stay up-to-date and support the site by following Bleeding Cool on Google News today!