'BoJack Horseman' Season 5 Trailer: BoJack Faces His Past; Diane Gets a New Haircut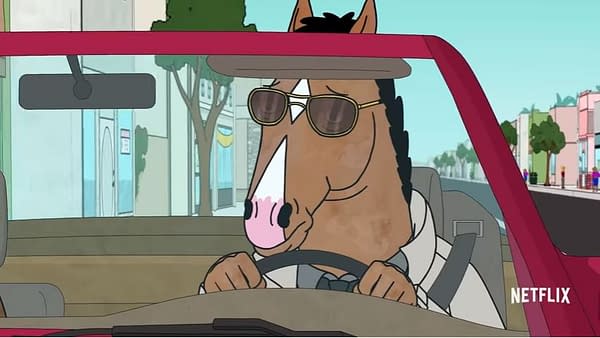 "I am a bad guy and the world needs to know." – Bojack Horseman
Uh-oh…
After you're done checking out the official trailer for Netflix's fifth season of BoJack Horseman, you'll probably end up asking yourselves the same question we asked ourselves: is BoJack (Will Arnett) at his self-sabotaging worst when he's hit rock bottom – or when he finds himself in a career rebound on the new dark police series Philbert?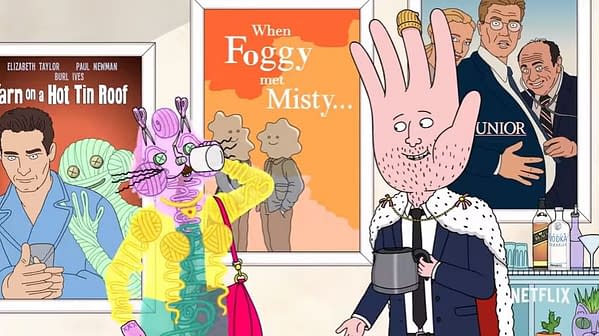 With early seasons ready to make their syndication debut on Comedy Central later this month (paired with the returning season of South Park), the Raphael Bob-Waksberg-created series will focus this season on how BoJack deals with being back in the spotlight again and his efforts to keep from making past mistakes – even as his return to television also means the return of old temptations and screw-ups.
And if his views on therapy are any sign, "old habits" might just have the upperhand: "I'm not someone therapy works on I might be too smart."
So with that said, here's a look at Netflix official trailer for the fifth season of BoJack Horseman: the story of a self-absorbed horse/'90s TV star who never fails at snatching "total disaster" from the jaws of "mature stability":
"This season finds BoJack starring in a new TV show called Philbert, playing a character with disturbing parallels to BoJack's real life, echoes that force BoJack to confront himself and his past in ways large and small, but the main thing that happens this season is Diane gets a haircut. We spent a lot of time figuring out the haircut — the style, the volume, the bounce, the sheen — and we're really proud of the way it came out. We really think people are going to like this new season, and Diane's new haircut!" – Raphael Bob-Waksberg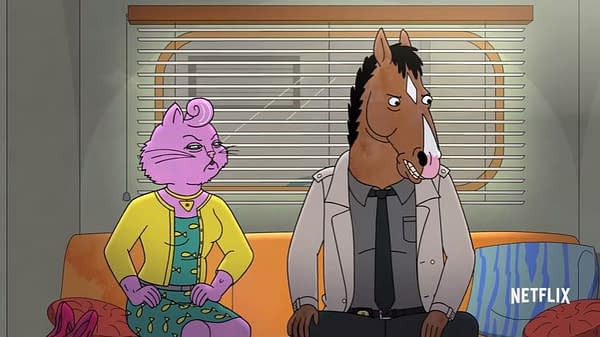 Created by Bob-Waksberg, BoJack Horseman also festures the vocal talents of Amy Sedaris, Aaron Paul, and Paul F. Thompkins; with season 5 premiering on Friday, September 14th on Netflix.