'The Jesus Rolls': Spinoff of 'The Big Lebowski' Reintroduces Eccentric Bowler in Teaser
One of The Big Lebowski's most stand out characters in Jesus Quintana (John Turturro) has his own spinoff in The Jesus Rolls for Screen Media Films. In the original 1998 film, Jesus is a rival bowler of the Dude (Jeff Bridges), Walter (John Goodman), and Donnie (Steve Buscemi).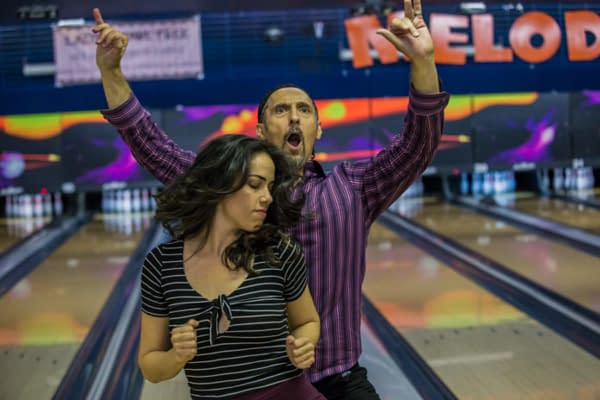 Jesus is methodical as he is confrontational. Before he bowls, he ritualistically flicks his tongue at the ball before going into his stride. He occasionally dances. During one confrontation, Jesus approaches Walter about his firearm and brazenly threatens him saying he'll take Walter's gun and use it on him. Walter describes Jesus as a pedophile as the group casually looks on his technique.
"The Big Lebowski" Cult Following
Based on the stories by Bertrand Biler, The Big Lebowski was directed by the Coen Brothers. During its original release, the film became a modest box office success. Though it never won any major awards, the film developed quite a cult following. In 2002, Lebowski Fest started in Louisville, Kentucky. Like any pop culture convention, there are casual fans and cosplayers who dress up as their favorite characters. Lebowski Fest became an annual tradition traveling across major cities across the U.S. like New York, Milwaukee, Pittsburgh, Los Angeles, and Chicago.
Short of any cameos, Turturro, who also wrote and directed, is the only cast member from Lebowski in Jesus Rolls. The film also stars Sônia Braga, Bobby Cannavale, Pete Davidson, Jon Hamm, Susan Sarandon, Audrey Tautou, Christopher Walken, and J.B. Smoove.
Turturro is currently filming Matt Reeves' The Batman for Warner Bros. He can be seen in the SundanceTV series The Name of the Rose. The 62-year old actor can also be seen on the Netflix animated series Green Eggs and Ham.
Fresh out of prison, smooth-talking petty thief Jesus Quintana is ready to roll with his best friend Petey (Cannavale) riding shotgun. Picking up free-spirited hairdresser Marie (Tautou) along the way, the three embark on an epic petty crime spree across the rural backroads of New York.
The film, which saw an earlier Italian release in October 2019, comes to theaters on February 28th. After 22 years, is "the Jesus" still relevant?