Let's Go Cosmic with Captain Marvel's Neon Suit Funko Pop! [Review] 
Captain Marvel's movie has come and went with the 2019's film Captain Marvel and Avengers: Endgame. Funko has been one of my biggest passions since 2013 with seeing Supernatural ones in the store. Ever since then I've been hooked with Funko Pops. My biggest accomplishment is collecting every Marvel Cinematic Universe Funko Pop. With new ones "popping" up all the time is a little easier to keep up with the new releases. Captain Marvel's Neon Suit just recently started to hit stores. I was able to get my hand on one. Let's go cosmic below: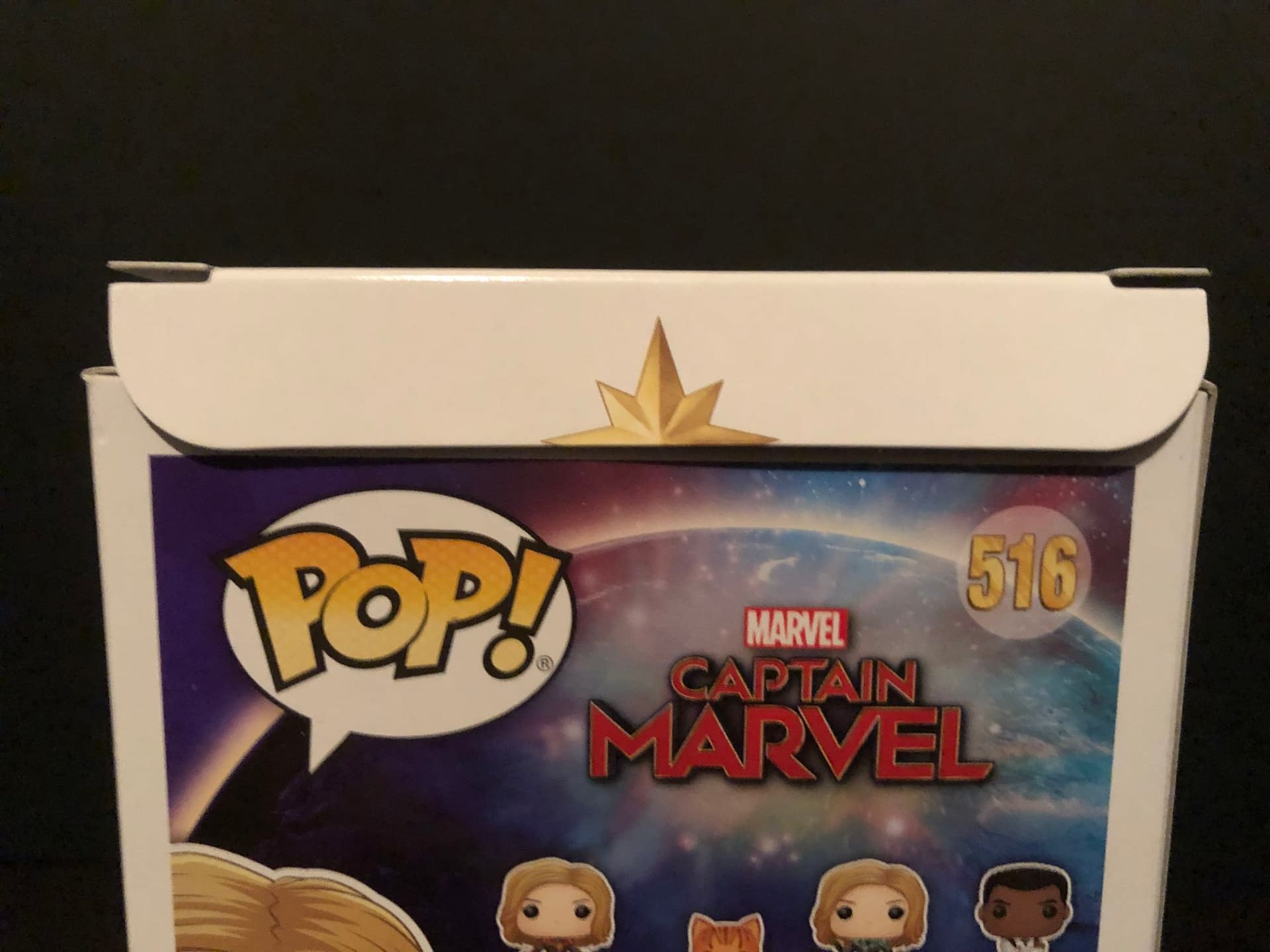 First off the box is simple and perfect, you can never go wrong with their simplistic design. I love the little secrets and hints that Funko has been leaving inside the flaps of their boxes. From The Office with quotes to little symbols like inside Captain Marvels. My Captain Marvel itself seems to have a little longer leg than it needs to be but that's fine. Now the head is the same model as the rest of the Captain Marvel series. That is not an issue at all, I love this model.
Now I have seen a lot of complaints with this Funko Pop not being glow in the dark. Now as you can see that would be pretty nice but the costume has a lot going on. Painting every single line with the glow paint seems quite difficult and would be hard to produce. I am honestly glad Funko decided to do this costume from the movie! It is a great design and I'm glad I'm able to add it to my own collection.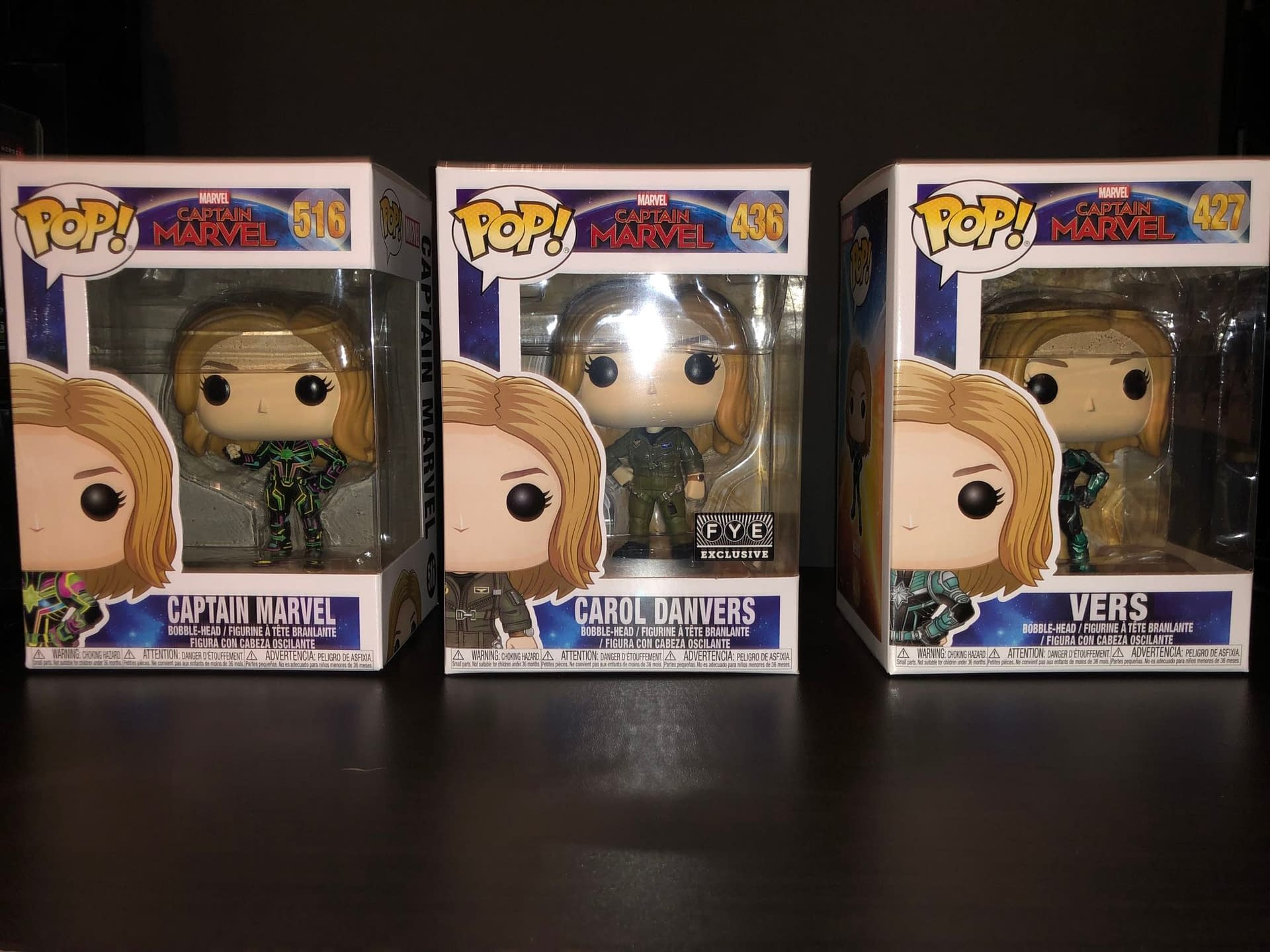 Captain Marvel's Neon Suit is easily in my Top 3 for the non-Powered Funko Pops from her series wave. This design is simple and unique. I love when Funko can snag up these small moments from movies and memorialize them in a cool and amazing way. I hope we can see Captain Marvel's appearance from Avengers: Endgame in an upcoming wave of releases. Snag up one of these beauties when you see her and add her to your own collection! Check your local stores or they are located here.