Earlier today, Bleeding Cool reported on Rob Liefeld spilling secrets about a proposed DC Comics/Image Comics. We have put out a few feelers to get a better understanding of just what is being proposed, when, and for how long it's been talked about, but I couldn't help but think of some potential crossovers between DC Comics and Image Comics titles that will clearly never, ever happen.
Yes, it's a listicle. I don't care. At least it's all on one page.
The Walking DCeased. It's the very-much-alive Rick Grimes vs the almost-dead Batman. Batman grabs Rick, but little does Batman know Rick has a fake arm and it's rigged to explode.
Metal Men/Paper Girls. Finally, the conspiracy behind the sentient bicycles the girls were riding on that very first morning is exposed.
Martian Man-Eaters. J'onn J'onnz is now J'ann J'annz – and a werewolf. No tweets necessary.
Shadowhawk & Dove. He breaks villain's spines – but does she have the backbone to stop him?
Super Ice-Cream Man. He has many tales of Krypton to tell. There are no happy endings, everyone ends up dying.
Earth Chew. The Justice Society Of America take down a chicken alien invasion. In one issue, job done.
Justice League Darkness. John Constantine's motley crew unleash their inner demons. Even the Demon, as they fight against The Wytching Hour.
Blackbird/Black Canary. Bring Zatanna along for the magical ride, they're going to make a lot of noise
Gotham City Monstress – At last, Poison Ivy gets a book.
Do you have any other suggestions?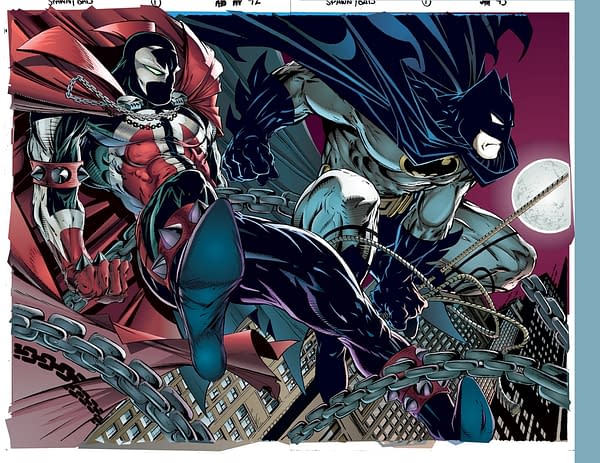 Enjoyed this article? Share it!