10 Things To Do If You Are A Hollywood Writer Who's Got A Comics Gig Welcome! Based on Jeff King's revelations a couple of weekends ago that he was completely unprepared to write a comic book, after being given the gig to write the Convergence mini-series for DC Comics, I thought I'd provide a guide for the next Jeff King on what to do – and not to do. With thanks to a few veterans who chipped in…
1. When you are writing a screenplay, you see the flow of time laid out on the screen. In comic books, you get snapshots of time, each panel containing a single slice. You can progress time from left to right within that panel if you are very good, but walk before you can run. A comic book panel is not a shot or a storyboard panel, don't treat it as such.
2. There are deadlines for a reason. The penciller cannot start until you have finished. Then the inker the letterer, the colourist, they are all waiting for you and they mostly work as freelance. If you have to do a screenplay rewrite and push the comic book job back a week, you push back everyone else a week, including when they get paid.
3. Commit to the project. This is not something you do in the off season. The industry is littered with announced but never published, horrendously delayed or half finished books, from Kevin Smith's Daredevil: Target and Black Cat to Bryan Singer's Iron Man Viva Las Vegas to Damon Lindelhof's Ultimate Wolverine Vs. Hulk. Don't be another.
4. Watch it with the caption length. Comics are words and pictures and they should augment each other. Having a character stand and talk for ages is fine on the screen. In comics, its a speech balloon that takes up a whole page.
5. Realise that a lot of other comic book creators and wannabe creators are going to be annoyed with you because they won't believe you earned your chops. You didn't have to self publish indie comics, schmooze up to editors, set up your own tables at comic conventions or start an activist movement in order to get your first gig. You just turned up with a film script unprepared and are treating comics like a spare time hobby. On the other hand, you have contacts that might enable comic writers to get film gigs. So play them up….
6. Saying that, don't get a co-writer. It may be tempting, you come up with the ideas, get a well known comic book writer to write them into comic book form. Everyone will suspect that they did the actual work and not you, you just went to strip clubs instead. And failure will be yours, any success will be theirs.
7. Don't give up your WGA health benefits. Screen writers have negotiated the kind of perks that comic book creators… have not. Our industry is built on scab labour.
8. Also, a lot of fans are going to hate you because you didn't earn your chops, etc. They think you are only here on a whim, you don't care about comics, you are taking advantage of your connections to play with the toys, before going back to write your next movie or TV show. On the other hand, you have met Angelina Jolie and could tease that you might just drop her cellphone number into your next online post, Play that up too.
9. Oh just read Scott McCloud's Understanding Comics. Most film schools have it in their library, it is useful for teaching lessons about film storytelling and odds are you already used it for that. So go back and pick it up again.
10. And if you have a creator-owned gig, do us a favour. Finish the first issue at least before you sign the option rights…
---
---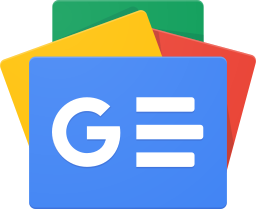 Stay up-to-date and support the site by following Bleeding Cool on Google News today!