101 Things To Do With Copies Of Deadpool: The Gauntlet You No Longer Want To Give Away So this ran in yesterday's Deadpool: The Gauntlet, a comic supplied to retailers for free that reprints the digital strip, and retailers are meant to distribute them to customers for free.
Even though the comic is, basically, an ad for a continuing digital comic that the retailers don't profit from and opens with a joke that denigrates the retailers' day-to-day business. You can see why some might decide not to hand the comic out, or indeed get rather cross by the whole affair.
Brendan Boyle, General Manager/Owner & Tournament Overlord of Coliseum of Comics writes,
Love the cartoon and find it hilarious.

Not far from the way many publishers think as they continue to attempt to herd the senseless masses to this great digital end-all that will bring the world to comic utopia.

What continues to be poor and unfortunate for these internet pathfinders is that they've yet to find a way to capture that digital collectible that customers will pay for.

And while they continue to spend their $ trying, we'll continue to sell bags and boards to ensure the customer's collectible remains such.
And one other retailer has a solution as to what to do with the copies of Deadpool: The Gauntlet he no longer wishes to hand out – and indeed now makes a profit from. Would you buy that for a dollar?
---
---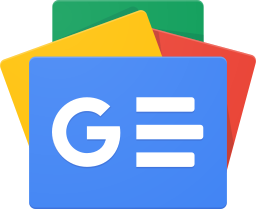 Stay up-to-date and support the site by following Bleeding Cool on Google News today!