Two new books out in November through Diamond from two different publishers. But both taking superheroics and grounding them in the more mundane. Think No Heroics, Powers, The Pro and the upcoming DC TV show…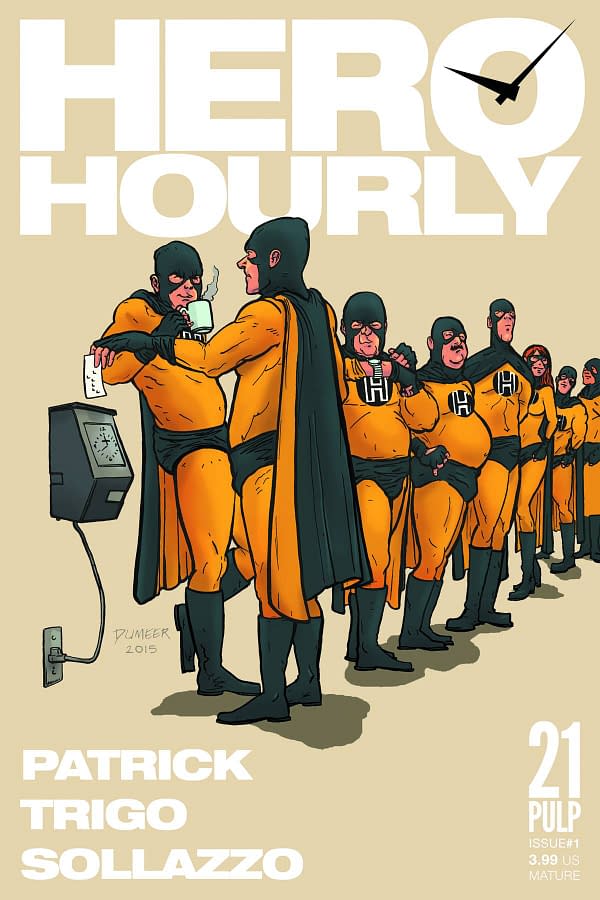 The first is Hero Hourly #1 from new publisher 21 Pulp by James Patrick and Carlos Trigo which we last heard from here.
Welcome to Hero Hourly! If Saul thought that working as a superhero would be any different than asking if you want fries with that, he was mistaken. Now he has to deal with bad pay, passive-aggressive bosses, and work politics. Well, we all have to start somewhere…
While a little further up the Previews catalogue…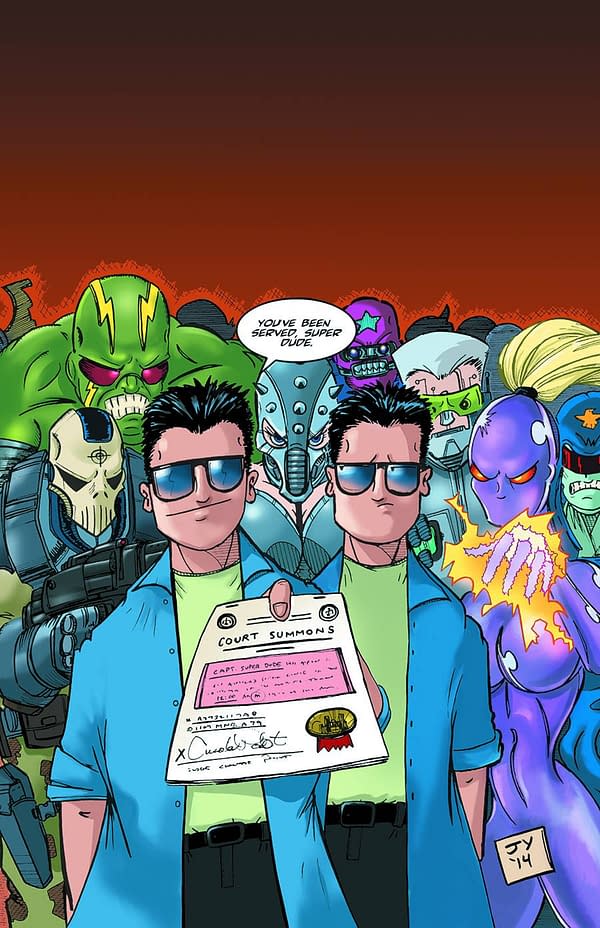 While from Devils Due/1First Comics, we have Serving Supes #1 by Steve Stern, Matt Yuan and John Yuan.
Sometimes real puds have super-powers. So what's a poor victim to do? What everyone else does – get a lawyer and sue their ass! But who has the courage, the fortitude… the cluelessness… to serve the Summons on super-schnooks like the fearsome Ocelot or the cunning Dominatrix? Cheech and Clive O'Huang, cause their business is Serving Supes!
You can do anything with superheroes if you but try….
Enjoyed this article? Share it!