Well, this is a bargain and no mistake. It may not be Hallowe'en yet, let along Bonfire Night, but Christmas has already come to British stores. Packs of mince pies are out, shops are selling stocking fillers and the Advent Calendars are upon us.
But the Walmart-owned ASDA chain has something no one else seems to have. The Marvel Advent Calendar for 2019 – and rather than having chocolates behind each window, this one has a mini-comic book featuring a different Marvel Comics character. 24 in all, and costing a mere tenner. Only available in person right now, they are not on the store's website.
I mean, if you get really hungry, you could probably eat the mini-comics. But maybe read them first, eh?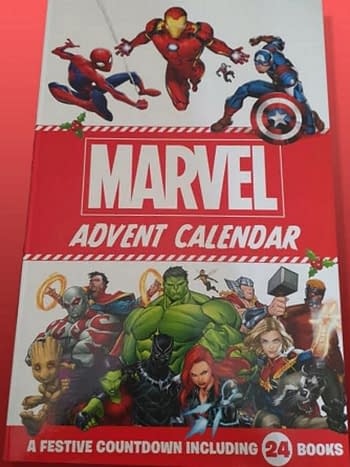 Enjoyed this article? Share it!