Posted in: Comics | Tagged:
---
Full Details of All 254 Friday Panels at San Diego Comic-Con 2018
Are you making a list? Checking it twice? Here are the agonising decisions that those going to San Diego Comic-Con 2018 will have to make on the Friday of the show. Which panels to go to and which to have to miss. At least they have the option…

Friday, July 20
10:00am
BANDAI NAMCO Entertainment Fighting Game Panel
Possible topics could include updates on the latest releases of BANDAI NAMCO's renowned fighting game franchises, licensing announcements, and more.
Friday July 20, 2018 10:00am – 11:00am
Room 25ABC
10:00am
Cosplaying with Your Kids
Kim Henderson McAndrew and Scout McAndrew (9 O'Clock Bedtime Cosplay, raisingaheronotavillain), Deborah and Celia (Ravenpuff Cosplay), Jake (Little Negan Cosplay), Brian Robison (Coulson Lives Cosplay, coulsonandkids), Melanie, Patricia, and Melaina Robinson (KidQuake4Real), and Anna Robison discuss cosplaying with your kids, tips on how to get started, sources for assembling a cosplay with growing kids in mind, and social media tips. Moderated by Anastasia Washington (Anastationtv, Legion of Leia).
Friday July 20, 2018 10:00am – 11:00am
Grand 1 & 2, Marriott Marquis San Diego Marina
, Kids
, Kids
10:00am
Disruptive Storytelling with the Cellarius Chronicles
Cellarius seeks to reinvent collective storytelling for a modern, decentralized, and equitable world by utilizing blockchain technology, but only with your help. Legendary artist Iain McCaig (Star Wars Saga, Guardians of the Galaxy, the Avengers) and renowned visualization studio HALON (Planet of the Apes trilogy, Logan) are presenting a sneak peek at their first transmedia production for Cellarius. Iain will be joined by HALON's Director and Founder Daniel Gregoire and Visualization Supervisor Andre Mercier, as well as concept artist Karla Ortiz, story artist Mishi McCaig, and ConsenSys producer Maggie Love. Expect first looks, exclusive details, and learn how to awaken the storyteller within you. Cellarius is how passionate fans will become creators.
Friday July 20, 2018 10:00am – 11:00am
Room 9
,
10:00am
Dr. Horrible's Sing-Along Blog Reunion
In 2008, Dr. Horrible's Sing-Along Blog became a beloved webseries. The show tells the story of Dr. Horrible (played by Neil Patrick Harris), an aspiring super-villain; Moist (Simon Helberg), Dr. Horrible's minion; Captain Hammer (Nathan Fillion), his nemesis; and Penny (Felicia Day), their shared love interest. Celebrate the 10th anniversary of this popular show by attending this lively discussion and celebration with creator Joss Whedon, Jed Whedon, Nathan Fillion, Felicia Day, and Maurissa Tancharoen!
Friday July 20, 2018 10:00am – 11:00am
Hall H
, Anniversaries, Web
Anniversaries, Web
10:00am
Drawn & Quarterly Previews 2018-2019
Drawn & Quarterly is a world-renowned graphic novel publisher working with such authors as Lynda Barry, Kate Beaton, Adrian Tomine, and Guy Delisle. Peggy Burns (publisher) and Tom Devlin (executive editor) will preview forthcoming books for 2018-2019 and announce new titles.
Friday July 20, 2018 10:00am – 11:00am
Room 28DE
10:00am
From Mickey Mouse to Mary Poppins: How Does Personality Influence Our Favorite Disney Characters?
Why do people identify with the Evil Queen but not Snow White? Or Elsa and Anna but not Donald Duck or Nemo? Disney characters have been a major influence in culture for the past 90 years. These character preferences inform everything from movie spinoff ideas to game alignment, toy production, and sales. Data were gathered from a study conducted by Keith W. Beard, Psy.D., April Fugett, Ph.D. (professors of psychology, Marshall University), Britani Black, M.A., and Carrie Dean, M.A. (doctoral students, Marshall University) of over 1,000 participants examining personality test results with preferred Disney characters. Findings show how personality informs one's choices of the Disney characters to identify with and follow. Other topics to be covered are specific personality traits that are associated with liking or disliking specific characters; additional results and other psychological/personality factors, including a review of the most (and least) popular Disney characters based on research results from the last few years; and a comparison between Disney character ratings and several other prominent and popular franchises (such as DC characters, Harry Potter, Walking Dead, Star Wars) in order to better explore overall preference and exposure of some of the most prominent and pervasive pop culture icons of the last 100 years.
Friday July 20, 2018 10:00am – 11:00am
Grand 9, Marriott Marquis San Diego Marina
,
10:00am
Graphic Novel Activities for Your Library or Bookstore
Learn new ways to promote graphic novel literacy in your workplace with exciting activities and field-tested methods. From teaching comics workshops to activities based around specific graphic novels, this panel features Liniers (Good Night, Planet), Ivy Noelle Weir and Christina "Steenz" Stewart (Archival Quality), and Veronica and Andy Fish (The Wendy Project, Gumby). Moderated by Robin Brenner (teen librarian, Public Library of Brookline).
Friday July 20, 2018 10:00am – 11:00am
Shiley Special Events Suite, San Diego Central Library
, Education
Education
10:00am
Intro to TV Writing
Moderator Spiro Skentzos (Arrow) and some of today's biggest TV writers/producers/executives discuss navigating the TV spec terrain, including beginner's mistakes, what they look for in a writer, and what it takes for you to write a killer spec that will stand above the crowd. There will be a huge Q&A component, so bring your questions.
Friday July 20, 2018 10:00am – 11:00am
Room 4
,
, Television,
10:00am
Spotlight on Marc Bernardin
Moderator Evan Narcisse (Marvel's Rise of the Black Panther, io9) sits down with Comic-Con special guest Marc Bernardin -writer for television (Castle Rock, Alphas) and comics (Genius, The Authority, Static Shock, The Highwaymen) and podcast host (Fatman on Batman, with Kevin Smith)-for a wide-ranging conversation and audience Q&A.
Friday July 20, 2018 10:00am – 11:00am
Room 29AB
10:00am
The Genius of Animation: Problem Solving in Character and Story
Did you know The Flintstones started out as a show about hillbillies? Frozen's Anna and Elsa didn't start out as sisters? So many of the cartoon characters and storylines you love went through lots of changes to become the versions you know. Panelists will examine some of your favorite movies and cartoon shorts with the artists responsible for creating/developing them, learn about fascinating bumps in the road, and how they got past them. Featuring Floyd Norman (Disney legend, animator and story artist, Sleeping Beauty, Jungle Book), Jane Baer (animator, Sleeping Beauty, Who Framed Roger Rabbit?), Nik Ranieri (character animator, Who Framed Roger Rabbit?, Beauty and the Beast), Ricardo Delgado (production designer, Atlantis; visual development artist, The Incredibles, Wall-E), Kathy Zielinski (lead animator, The Little Mermaid, Frozen), Aliki Theofilopoulos (supervising producer: Harvey Street Kids, storyboard artist/writer: Phineas and Ferb), Randy Haycock (character animator, The Lion King, Moana), Shadi Petosky (co-creator Danger & Eggs, executive producer: Twelve Forever), and Mindy Johnson (animation historian, author, Ink and Paint: The Women of Walt Disney's Animation). Moderated by Leslie Combemale (CinemaSiren.com, ASIFA: Hollywood).
Friday July 20, 2018 10:00am – 11:00am
Room 23ABC
,
10:00am
The Power of Nonfiction Graphic Novels
In recent years, the nonfiction genre has given graphic novels a real home in mainstream pop culture. From Maus to Persepolis, Fun Home to March, nonfiction graphic novels are winning awards, being adapted into a multitude of other genres, and getting into the hands of a whole new generation of readers. But what does the future of the nonfiction graphic novel genre look like? What stories still need to be told, and what are creators excited to be working on and sharing right now? Panelists Thi Bui (The Best We Could Do), Abby Howard (Ocean Renegades!), Alex Irvine (The Comic Book Story of Baseball), Clifford Johnson (The Dialogues), and Peter Tomasi (The Bridge) answer these questions and more with Travis Langley (Daredevil Psychology).
Friday July 20, 2018 10:00am – 11:00am
Room 32AB
10:00am
Young Justice: Outsiders Special Video Presentation and Q&A
It's time for a first look at one of the most highly anticipated shows of the year. In Young Justice: Outsiders, the teenage superheroes of the DC universe come of age in an animated world of super-powers, super-villains, and super-secrets. This time, the team faces its greatest challenge yet as it takes on metahuman trafficking and the terrifying threat it creates for a society caught in the crossfire of a genetic arms race spanning the globe and the galaxy. Producers and members of the voice cast give you an inside look at what it means to be an outsider. Produced by Warner Bros. Animation, Young Justice: Outsiders is coming soon to the DC Universe digital streaming service.
Friday July 20, 2018 10:00am – 11:00am
Room 6DE
,
10:00am
Adventure Time
Cartoon Network invites you to come along with them to celebrate 10 seasons of this most mathematical show! Without spoiling too many of the surprises, they can promise you a live musical performance featuring some of your favorite tracks from the series along with special panelists and an exclusive series finale trailer! Grab your homies and don't miss this epic celebration before The Ultimate Adventure.
Friday July 20, 2018 10:00am – 11:15am
Indigo Ballroom, Hilton San Diego Bayfront
10:00am
Don't Tell Your Story: Show It
Ever wonder how the really good books suck a reader in and hold their attention page after page? It might not be the characters, nor even the plot of the book. It could be the way in which the author writes that separates his or her story from the pack. Award-winning author and former lead fiction writer for Sony's EverQuest Next Maxwell Alexander Drake offers insights into how to put your story together in a compelling way that will have your readers turning page after page to see what happens next.
Friday July 20, 2018 10:00am – 11:30am
Room 2
,
10:00am
That '70s Panel
The seventies were a time of change for comics: Veteran creators were melding with new talent and new kinds of comics were emerging. Here's a discussion of those changing times with Marv Wolfman (Tomb of Dracula), Steve Leialoha (Warlock), Rick Hoberg (Star Wars), Richard Pini and Wendy Pini (Elfquest), moderator Mark Evanier (Scooby Doo), and others.
Friday July 20, 2018 10:00am – 11:30am
Room 8
,
10:00am
The Black Panel
A discussion on the state of Black pop culture in the age of Trump, Me Too, This Is America, and the national anthem protest. Actor and producer Isaiah Washington andValiant Entertainment executive editor Joe Illidge celebrate the 30th anniversary of Bad Boy Studios with alumni superstar artists Shawn Martinbrough and Bernard Chang from Avant-Garde Management, CEO Jacques Sweeney, the funkmaster himself George Clinton, writer LaShonda Clinton, and talent agent Kevin Turner. Hosted by Michael Davis.
Friday July 20, 2018 10:00am – 11:30am
Room 5AB
10:15am
Dreamworks Voltron Legendary Defender: A Netflix Original Series
Rhys Darby, Bex Taylor Klaus, executive producer Joaquim Dos Santos, co-executive producer Lauren Montgomery, and story editor Josh Hamilton show a first look at the seventh season of the Netflix original series DreamWorks Voltron Legendary Defender. All attendees will receive a San Diego Comic-Con exclusive poster created by the Voltron crew.
Friday July 20, 2018 10:15am – 11:15am
Room 6BCF
,
10:15am
Inside The Big Bang Theory Writers' Room
The Big Bang Theory writers and producers return to San Diego to take you inside the biggest moments of season 11 and behind the scenes of television's smartest comedy! From the engagement to the wedding, and all the moments in between, find out what goes into making the hit series each week and how the writers keep things fresh after more than 250 episodes. The show's executive producers and writers take you inside the writers' room for a lively discussion and special video presentation. From Chuck Lorre Productions, Inc. in association with Warner Bros. Television, The Big Bang Theory returns for season 12 this fall, airing Thursdays at 8/7c on CBS. The Big Bang Theory: The Complete Eleventh Season is available now on digital and will be released this fall on Blu-ray and DVD.
Friday July 20, 2018 10:15am – 11:15am
Ballroom 20
10:30am
Graphic Novels: From Eisner to Explosion!
Will Eisner revolutionized the comics medium with the publication of A Contract with God. Graphic novel annual sales have now outgrown comic book sales and can be found in an amazing array of genres. Comic-Con special guests Scott McCloud (Understanding Comics, The Sculptor), Jeff Smith (Bone, RASL), and Emil Ferris (My Favorite Thing Is Monsters) discuss the evolution of the graphic novel and what the future holds with moderator Paul Levitz (Brooklyn Blood, Will Eisner: Champion of the Graphic Novel).
Friday July 20, 2018 10:30am – 11:30am
Room 24ABC
10:30am
Hasbro My Little Pony
The cast and creatives behind My Little Pony: Friendship Is Magic and My Little Pony Equestria Girls share behind-the-scenes details of the making of the popular animated series. Fans will also get to experience exclusive footage from both series, followed by a Q&A with the creatives and stars Tara Strong, Cathy Weseluck, and Andrea Libman, as well as a super-secret special panelist!
Friday July 20, 2018 10:30am – 11:30am
Room 6A
,
10:30am
Comics Arts Conference #5: Girls Rock
Melissa Colleen Stevenson (Stanford University) explores the ways Brian K. Vaughan's Paper Girls offers a complex and nuanced representation of a fantastical world through the eyes of girls. Ji-Hyae Park (Roosevelt University) argues that the kind of "girl" featured in graphic memoirs by Raina Telgemeier (Smile), Lucy Knisley (Margaret and the Moon), and Liz Prince (Tomboy) may be ordinary, but not mainstream, and would be recognized and embraced by readers as fellow or proto-"fangirl." John A. Walsh (Indiana University) explores pre-Internet participatory culture in the form of reader-contributed content to Marvel's Millie the Model humor and fashion comics, including Trina Robbins' Misty.
Friday July 20, 2018 10:30am – 12:00pm
Room 26AB
10:30am
Comic Book Law School 202: "Someone Just Made Me an Offer. Should I Refuse?"
UPDATED: Fri, Jul 06, 01:12PM
While almost every creator will tell you their greatest joy is in their acts of creation, none will argue that equally (or perhaps more) important is earning a living from their efforts. But commercializing creative works is fraught with peril unless you're prepared. Noted attorney Michael Lovitz, author of the acclaimed The Trademark and Copyright Book comic book, Legion M's COO Terri Lubaroff, and studio attorney Vera Golosker host an interactive seminar tackling a slew of more advanced issues facing creators (and the businesses that they work with) as they seek to monetize their creative capital. The panel will provide insights into a variety of options and opportunities for generating income from your creative endeavors, including licenses and transfers of rights; key things to know when Hollywood comes knocking; publishing, manufacturing, merchandising, and distribution agreements; understanding key terms in contracts, assignments, and licenses; and how incorporation and marital bliss (or turmoil) may affect contracts and licenses. And all independent contractors secretly disguised as employees? Attorney Alexander (A.J.) Harwin, a partner at the Lewis Brisbois law firm, will discuss how the California Supreme Court's recent Dynamex decision concerning independent contractors may impact the comic book and entertainment industries. With the program's interactive format, and discussions focusing on the problems and pitfalls that come with balancing creative vision and financial decisions, you'll agree this session shouldn't be missed. Please note: The Comic Book Law School® seminars are designed to provide relevant information and insights to practicing attorneys, as well as practical tips to creators and other professionals who may wish to attend. [This program is approved for 1.5 credits of California MCLE.]
Friday July 20, 2018 10:30am – 12:00pm
Room 11
10:30am
The Her Universe Workshop
Want to get in to the business of geek fashion? Calling all designers, artists, lawyers, and entrepreneurs. Founder of Her Universe Ashley Eckstein takes a deep dive into the business behind some of your favorite brands. Joining Ashley will be Trevor Schultz, founder of Loungefly; Cindy Levitt, SVP of licensing/Hot Topic; Theresa Mercado, VP of product development/Hot Topic and Professor Susan Scafidi, founder and director of the Fashion Law Institute at Fordham Law School.
Friday July 20, 2018 10:30am – 12:30pm
Santa Rosa Room, Marriott Marquis San Diego Marina
10:30am
Friday Playback Room Block #1
The Playback Room will be showing the following panel presentations from either or both Hall H and Ballroom 20: Dr. Horrible's Sing-Along Blog Reunion, Inside The Big Bang Theory Writers' Room, and AMC's Fear the Walking Dead. (Please note: these playbacks will include only the panel discussions. None of the film clips or footage shown at the live events will be shown here.)
Friday July 20, 2018 10:30am – 1:30pm
Marriott Marina Ballroom DE, Marriott Marquis San Diego Marina
,
11:00am
Cosplay 102: Taking It to the Next Level and Beyond
Catherine M. Fisher (award-winning costumer), Bob Mogg (Steampunk expert extraordinaire), Ryan Wells (internationally known costuming genius), and Todd Kimmel (costumer and prop maker) pick up where Cosplaying 101 leaves off. They will discuss advanced costuming techniques to help you really step up your costuming game (including Masquerade participation, presentation, and more). Moderated by Melissa Gene Meyer (department assistant for the Masquerade with Comic-Con International).
Friday July 20, 2018 11:00am – 12:00pm
Grand 1 & 2, Marriott Marquis San Diego Marina
11:00am
Indie Creators: What's Next?
The Antidote Trust (TAT), a collective of indie creators, runs a roundtable discussion with industry professionals on independent creators and career development strategies they can use to further hone their skills and position themselves to take that all-important next step forward. Moderator Mike Wellman (co-creator of Guns A' Blazin'!, co-owner of The Comic Bug shop in Los Angeles) will explore what hiring professionals are specifically seeking in independents with Karen Kirkland (creative strategist and founder of The Breakk; VP of Talent Development, Nickelodeon), Ashley Woods (artist, Lady Castle, Boom Studios; Tomb Raider: Survivor's Crusade, Dark Horse Comics), Geoff Gerber (president, Lion Forge Comics, Lighter Than My Shadow- Amazon's best graphic novel of 2017), Quinn McGowan (creator, Project: Wildfire; artist, Menthu: The Anger of Angels), and TAT co-founder Robert Roach (creator, Menthu; storyboard artist, Insomnia; concept illustrator, Lion-Origin of the Wailers).
Friday July 20, 2018 11:00am – 12:00pm
Room 4
11:00am
It Didn't Look That Way in My Head
Authors create worlds and characters in text, and then they are translated through the lens of media into stories that may or may not feel the same to both the creator and readers. Panelists Deborah Harkness (All Souls trilogy), Nalo Hopkinson (Brown Girl in the Ring), Kass Morgan (The 100 series), Andy Weir (Artemis), and Kathleen Kaufman (The Lairdbalor) talk with moderator Brendan Reichs (Nemesis, The Darkdeep).
Friday July 20, 2018 11:00am – 12:00pm
Room 25ABC
,
11:00am
Kotobukiya Summer Update 2018
Get an insider's look at Kotobukiya's latest products directly from Kotobukiya staff with new product announcements, a behind-the-scenes look at the creation of the new Bishoujo and Ikemen lines, giveaways, activities, and more.
Friday July 20, 2018 11:00am – 12:00pm
Room 32AB
,
11:00am
Masters of the Web: Launch and Grow Your YouTube and Podcast Channels
John Campea is joined by Jon Green (executive vice president at Fine Brothers Entertainment), Dorina Arellano (Google, Super Dork House), and Scott Mantz (president, Los Angeles Online Film Critics Society) to discuss using positive ways to start, develop, and grow your YouTube channel to contribute to online fandom.
Friday July 20, 2018 11:00am – 12:00pm
Neil Morgan Auditorium, San Diego Central Library
'
11:00am
Meet the Makers: Kids' Comics Extravaganza
Comics artists and writers Aron Steinke (Mr. Wolf's Class), Jennifer Holm (Miss Communication: Babymouse Tales from the Locker), Jordan Crane (We Are All Me), and Heidi Arnhold (Cottons) describe the process of making a graphic novel.
Friday July 20, 2018 11:00am – 12:00pm
Shiley Special Events Suite, San Diego Central Library
11:00am
Publishers Weekly: Crowdfunding Ethics and Evolution
Crowdfunding has become an established method of publishing, but as it has grown, questions about how to use it have arisen. What's the right thing to do when a Kickstarter goes wrong? What's the next step in crowdfunding? What's the future of Patreon and Drip? Calvin Reid, Kel McDonald (Sorcery 101), Josh O'Neil (Beehive Press), attorney Jeff Trexler, and Camilla Zhang (Kickstarter) discuss legal and ethical issues in crowdfunding and the latest trends.
Friday July 20, 2018 11:00am – 12:00pm
Room 28DE
,
11:00am
RetroFans Unite!
Remember when Saturday morning television was your domain, tattoos came from bubble gum packs, Slurpees came in superhero cups, and TV heroes taught people to be nice to each other? Those happy days of your childhood in the '60s, '70s, and '80s are the pop culture era celebrated in RetroFan magazine! Panelists include the crew that cover the crazy cool culture you grew up with: Martin "Pesky" Pasko (TV and comics writer, Daytime Emmy Award winner), Andy Mangels (bestselling sci-fi author, award-winning pop culture historian), and Scott Shaw! (acclaimed cartoonist, Emmy Award-winning storyboard artist). With a special appearance by editor Michael Eury (former DC/Dark Horse Comics editor, editor of Back Issue magazine), and moderated by TwoMorrows Publishing's head honcho John Morrow.
Friday July 20, 2018 11:00am – 12:00pm
Room 29AB
11:00am
Romance in Science Fiction, Fantasy, Horror, and Historical Fiction
Award-winning bestselling authors and actors discuss romance in speculative and historical fiction, whether it be crushes, heart throbs, or love at first sight. Topics include attraction, compatibility, offspring, love, society, (extremely) long-distance relationships, close quarters, customs, rituals, religions, marriage, and more. Featuring Liam McIntyre (Spartacus, The Legend of Hercules), Gigi Edgley (Farscape, Jim Henson's Creature Shop Challenge), Jimmy Diggs (Star Trek: Voyager, Deep Space Nine), Marc Scott Zicree (Space Command, Star Trek: TNG), Claudia McKinney (bestselling book cover artist of 725+ books), and Mark O'Bannon (The Dream Crystal, Pirates of the Imperium).
Friday July 20, 2018 11:00am – 12:00pm
Grand 9, Marriott Marquis San Diego Marina
11:00am
Star Wars Collectibles
Hosted by Lucasfilm's Brian Merten, this panel showcases all the coolest new and upcoming releases by Anovos, Bandai, eFX, Gentle Giant Studios, Kotobukiya, Sideshow Collectibles, and a surprise panelist. As always, the panel concludes with some very cool raffle prizes.
Friday July 20, 2018 11:00am – 12:00pm
Room 7AB
,
11:00am
The Comic Book Editorial Panel 2018
Joe Illidge (Verge Entertainment), Barbara Randall Kesel (CrossGen), Matt Hawkins (Image/Top Cow), Jasmine Amiri (Lion Forge), and Shannon Eric Denton (Blizzard) discuss the ins and outs of submitting and breaking in with a comic book publisher. Moderated by Vince Hernandez (Aspen Comics).
Friday July 20, 2018 11:00am – 12:00pm
Room 9
11:00am
Thirty Years of Dark Horse Manga
Come celebrate Dark Horse's 30 years of manga with Yoshitaka Amano! One of the most honored Japanese fantasy, science fiction, and video game illustrators, Dark Horse has released more works in English by Amano than any other publisher. They'll have previews of the forthcoming illustrated biography of Yoshitaka Amano—and of course, a discussion of his life and career with the book's subject, the artist himself!
Friday July 20, 2018 11:00am – 12:00pm
Room 23ABC
11:15am
AMC's Fear the Walking Dead
Alycia Debnam-Carey, Colman Domingo, Lennie James, Danay Garcia, Jenna Elfman, Maggie Grace, and Garret Dillahunt join executive producers and showrunners Andrew Chambliss and Ian Goldberg, executive producers Scott M. Gimple, Robert Kirkman, Gale Anne Hurd, and Dave Alpert, and special effects makeup supervisor and executive producer Greg Nicotero to discuss where the series left off in the midseason finale and what to look forward to when the show returns August 12. Panelists will also participate in a Q&A session and offer an official sneak preview of the second half of season 4.
Friday July 20, 2018 11:15am – 12:15pm
Hall H
11:15am
DC Nation
Rejoice, DC faithful! The DC Nation is back and better than ever! DC publisher Dan DiDio hosts this all-star gathering with Tom King (Batman, Mister Miracle), Joshua Williamson (Flash), Jimmy Palmiotti (Harley Quinn, The Jetsons), Amanda Conner (Harley Quinn, The Jetsons), and Mark Russell (The Flintstones, The Snagglepuss Chronicles)talking and teasing upcoming stories.
Friday July 20, 2018 11:15am – 12:15pm
Room 6DE
11:30am
[adult swim]: FLCL
Fan favorite FLCL travels to San Diego to discuss the revival of one the most insane anime series ever created, from the legendary studio Production I.G. and Adult Swim. Members from the original team will be joined by a new generation of creators. Panelists include Production I.G. CEO Mitsuhisa Ishikawa, producer Maki Terashima-Furuta, voice talents Marieve Herington (How I Met Your Mother), Megan Harvey and Kari Wahlgren (Rick and Morty), ADR director Stephanie Sheh, and Adult Swim's senior vice president of on-air Jason DeMarco. Moderated by Michael Sinterniklaas (FLCL, Batman Ninja).
Friday July 20, 2018 11:30am – 12:15pm
Indigo Ballroom, Hilton San Diego Bayfront
11:30am
Forever Fantagraphics
Founder Gary Groth, associate publisher Eric Reynolds, cartoonists Gilbert Hernandez and Jaime Hernandez (Love and Rockets), and graphic novelist Carol Tyler (Soldier's Heart) present a brief history of the publisher of the world's greatest cartoonists. Moderated by Dave Pifer.
Friday July 20, 2018 11:30am – 12:30pm
Room 24ABC
11:30am
HISTORY's Hit Drama Vikings
Katheryn Winnick (Lagertha), Clive Standen (Rollo), Alexander Ludwig (Bjorn), Alex Høgh Andersen (Ivar the Boneless), Georgia Hirst (Torvi), and Michael Hirst (creator/writer) will get fans excited about the upcoming midseason premiere by discussing last season's startling alliances, deaths, and unbelievable betrayals as the Vikings fight to rule the world. An exclusive mid-season 5 sneak peek will be presented. (Cast subject to change.)
Friday July 20, 2018 11:30am – 12:30pm
Ballroom 20
11:30am
Nerdist News Live
Jessica Chobot (Nerdist News, Bizarre States), Dan Casey (The Dan Cave, Nerdist News), Rachel Heine (Nerdist and Geek & Sundry editor-in-chief), Kyle Hill (Because Science, MythBusters: The Search), and other Nerdist stars discuss the biggest pop culture stories of the day like only Nerdist can. Go behind the scenes of Nerdist News and other shows, and bring your questions for the cast and crew. Use only as directed. 9 out of 10 doctors recommend attending the panel right before this one just to get a seat. Side effects may include uncontrollable deep cuts, hilarious Star Wars theories, and hot takes lasting over 30 seconds.
Friday July 20, 2018 11:30am – 12:30pm
Room 5AB
11:30am
Spotlight On Veronica Fish
Veronica Fish (Archie, Spider-Woman, Slam! and now Blackwood for Dark Horse) offers tips on how to stay sane working at home, meeting deadlines and collaborating with your spouse in this fun chat session moderated by her husband, Andy Fish (Dracula, Geeks & Greeks, Blackwood).
Friday July 20, 2018 11:30am – 12:30pm
Room 8
11:30am
World of Capcom
If you have played video games at all in the last 30 years, chances are you may have played a game from CAPCOM. Think Resident Evil, Street Fighter, or even the latest hit Monster Hunter World. CAPCOM continues to develop original and exciting game franchises for next-generation game consoles. Come sit with the team from CAPCOM and learn about what is coming next.
Friday July 20, 2018 11:30am – 12:30pm
Room 6BCF
11:30am
Advanced Coloring for Comics
Brian Haberlin and coloring legend Steve Oliff demonstrate coloring techniques old and new that you can use to bring your own illustration and comic projects to another level!
Friday July 20, 2018 11:30am – 1:00pm
Room 2
11:45am
ZAG Heroez Miraculous
Jeremy Zag (Miraculous Tales of Ladybug and Cat Noir) provides a sneak peek into upcoming seasons of Miraculous and shares new entertainment reveals, including movies and webisodes. He will be joined by Ezra Weisz (voice director) and voice actors from the show Cristina Vee, Mela Lee, Bryce Papenbrook, Max Mittelman, and Keith Silverstein, who will do a script reading from one of the episodes. And there will be giveaways!
Friday July 20, 2018 11:45am – 12:45pm
Room 6A
,
12:00pm
Behind the Design: Star Wars Fashion Collaborations
Star Wars has always been on the forefront of the "geek chic" fashion movement by bringing iconic characters and stories to life through the lens of modern fashion. Over the past decade, the portfolio of brand partnerships has grown significantly, allowing fans all over the world to celebrate their passion for the brand with more than just T-shirts. Get a behind-the-scenes look at the design and development process of Star Wars fashion and accessories with the creative leads of some of the most popular collaborations to date.
Friday July 20, 2018 12:00pm – 1:00pm
Room 7AB
12:00pm
Career Paths into Game Development
As the business of video games now surpasses the annual revenues of both film and music combined, public interest in pursuing a career in game creation has increased staggeringly in recent years. This has spawned a wide variety of educational and vocational options for individuals to pursue game development, but how exactly does one get the knowledge they need and then find a job in this very competitive industry? Learn from game industry professionals about what it takes to launch a game development career and about the variety of paths into the industry.
Friday July 20, 2018 12:00pm – 1:00pm
Room 28DE
,
12:00pm
CBLDF #3 Intellectual Property and the Law
Some of comics' greatest clashes never appeared within the panels-they were decided by a gavel! CBLDF board member Dale Cendali, an intellectual property attorney known for litigating high profile cases (including in the Supreme Court), walks through the history of comics IP in the courts, examining some of the most important cases creators need to know about to protect themselves and their work in 2018.
Friday July 20, 2018 12:00pm – 1:00pm
Room 11
12:00pm
Comics Arts Conference #6: Two Women and Wonder Woman
Trina Robbins (Pretty in Ink: North American Women Cartoonists, 1896-2013) and Nicky Wheeler-Nicholson (DC Comics Before Superman: Major Malcolm Wheeler-Nicholson's Pulp Comics) confront constructions of Wonder Woman. Nicholson, in a critique of Jill Lepore's The Secret History of Wonder Woman, writes about the importance of Greek mythology to the birth of Wonder Woman and the use of that mythology in the stories. Robbins discusses the politics present in the Golden Age Wonder Woman stories.
Friday July 20, 2018 12:00pm – 1:00pm
Room 26AB
12:00pm
Geek Media in Canada
Hope Nicholson (comics publisher, Bedside Press), Pia Guerra (cartoonist, The Nib), Ian Boothby (comics writer, Sparks!), Cecil Castellucci (comics writer, Shade the Changing Girl), and Sonya Ballantyne (filmmaker and writer) participate in a roundtable discussion showcasing the different ways to make media in Canada. From comics to film to hockey operas, each creator will discuss how Canada's unique system including grants, taxes, and exchange rates has helped and/or hindered their career progress.
Friday July 20, 2018 12:00pm – 1:00pm
Room 25ABC
12:00pm
Girl Power Comics: Middle-Grade Fiction for Girls (and Boys)
The authors behind some of your favorite middle-grade graphic fiction discuss creating stories with strong, positive female characters and the importance of overcoming the lingering perception that comics are only for boys.Featuring Gigi Digi (Cucumber Quest: The Melody Kingdom), Molly Knox Ostertag (The Witch Boy), Yehudi Mercado (Sci-Fu), and Jennifer Holm and Matt Holm (Miss Communication : Babymouse Tales from the Locker).
Friday July 20, 2018 12:00pm – 1:00pm
Shiley Special Events Suite, San Diego Central Library
12:00pm
How to Build a Geek Brand (And Get Paid!)
Do you dream of a career in the pop culture industry? Do you have an idea or product but don't know how to get it to market? Do you have a geeky brand but feel stuck trying to get it to the next level? Hosted by Tony B. Kim (Hero Within, Crazy 4 Comic Con), pop culture entrepreneurs will share how they transformed their hobby into an exciting career and offer advice to attendees who hope to do the same. Panelist include Ani-Mia (professional cosplayer), Chris Gore (writer, creator), Genese Davis (author), and Andre Meadows (YouTube host).
Friday July 20, 2018 12:00pm – 1:00pm
Grand 1 & 2, Marriott Marquis San Diego Marina
12:00pm
IDW:PDX: Full Bleed
Ted Adams, CEO and co-founder of IDW, and Dirk Wood, creative director of IDW:PDX, present a sneak peek into the world's only 200-page, hardcover, print-only comics and culture "magazine": Full Bleed. Featuring prizes, announcements, Q&A, and a roundtable discussion on comics, journalism, and more. Panelists include art director Robbie Robbins and contributors Jen Vaughn, Jarrett Melendez, Kim Dwinell, Gideon Kendall, and Christina "Steenz" Stewart. Got a pitch for Full Bleed? Bring it to the panel!
Friday July 20, 2018 12:00pm – 1:00pm
Room 32AB
12:00pm
Marvel's Black Panther Costume Designer Ruth Carter: Designing the Costumes of Wakanda
Costume Designers Guild members Ruth Carter (costume designer, Black Panther, Malcolm X, Serenity), Anthony Francisco (visual development concept artist, Black Panther, Thor: Ragnarok, Guardians of the Galaxy), and Phillip Boutte Jr. (costume concept artist, Black Panther, Captain Marvel, Avengers: Infinity Wars) discuss the process behind designing the costumes of Marvel's Black Panther, along with f Mary Ellen Fields (manufacturing foreperson/specialty manufacturer, Black Panther, Captain Marvel, Superman: Man of Steel) and Douriean Fletcher (specialty jeweler, Black Panther).
Friday July 20, 2018 12:00pm – 1:00pm
Room 9
12:00pm
Peanuts Family Album
Everyone knows Charlie Brown and Snoopy, but did you know that Charles M. Schulz created more than 70 original characters for the Peanuts comic strip? Some became world-famous icons, but many . . . did not. Lex Fajardo (Kid Beowulf), Rachel Fellman (Charles M. Schulz Museum), Brian Fies (A Fire Story), Nat Gertler (About Comics), Lonnie Millsap (bacön), Jeff Pidgeon (Toy Story), and moderator Andrew Farago (Cartoon Art Museum) look back at some of their favorite forgotten Peanuts characters, from Charlotte Braun and Shermy to Tapioca Pudding and Truffles!
Friday July 20, 2018 12:00pm – 1:00pm
Grand 9, Marriott Marquis San Diego Marina
12:00pm
Shades of Magic: From Prose to Panels
V. E. (Victoria) Schwab's bestselling novel series Shades of Magic makes the jump to comics this year with an all-new series written by Victoria herself. In this spotlight panel, the Comic-Con special guest will discuss the origins of this critically acclaimed world and how comics enable her to tell new stories that have never been seen before.
Friday July 20, 2018 12:00pm – 1:00pm
Room 4
,
,
12:00pm
Space Command
Marc Scott Zicree (Star Trek: The Next Generation, Twilight Zone Companion), VFX geniuses Joe Lawson and Tobias Richter (Star Trek Voyager), and cast members present the world premiere of the first episode of Space Command: Redemption, the epic adventure series that spans 150 years of galactic history. The cast includes Doug Jones (Shape of Water, Star Trek: Discovery), Robert Picardo (Star Trek Voyager, Total Recall), Mira Furlan (Babylon 5, Lost), Bruce Boxleitner (Tron, Babylon 5), Mike Harney (Orange Is the New Black), Christina Moses (Containment), James Hong (Big Trouble in Little China), Faran Tahir (Star Trek, Iron Man), and world-wide talent search winners Ethan McDowell, Bryan McClure, and Sara Maraffino. With costumes by Mike Philpot (Superman) by David Raiklen, plus Q&A and behind-the-scenes video.
Friday July 20, 2018 12:00pm – 1:00pm
Neil Morgan Auditorium, San Diego Central Library
12:00pm
Spotlight on Manuele Fior
The work of Italian architect, illustrator, and cartoonist Manuele Fior (5000 km Per Second, The Interview) has been recognized internationally for over a decade but has only more recently become available in English. He'll be joined by comics journalist Abraham Riesman to discuss his varied cartooning styles, influences, and storytelling techniques.
Friday July 20, 2018 12:00pm – 1:00pm
Room 29AB
12:00pm
We Believe in Horror
Image Comics has ushered in a new era of horror with cerebral writers and visceral artists elevating sequential-art dread to claustrophobic heights. From Jeff Lemire's atmospheric character piece, Gideon Falls, to John Layman's kaiju free-for-all, Leviathan, comics are evolving terror to new personal, socially minded levels. See a roster of the most sinister storytellers including Pornsak Pichetshote and Aaron Campbell (Infidel), Will Dennis (the editor of Wytches, Gideon Falls), and other surprise panelists to discover how they're altering an entire genre.
Friday July 20, 2018 12:00pm – 1:00pm
Room 23ABC
12:00pm
Teen Titans Go! To the Movies
Come see the film, and immediately following the screening stay for fun snacks and get your photo taken with your favorite Teen Titan character. Families welcomed.
Friday July 20, 2018 12:00pm – 2:00pm
Horton Grand Theatre
,
12:15pm
AMC's The Walking Dead
Andrew Lincoln, Norman Reedus, Danai Gurira, Melissa McBride, and Jeffrey Dean Morgan join executive producer and showrunner Angela Kang and executive producers Scott M. Gimple, Robert Kirkman, Gale Anne Hurd, Dave Alpert, and special effects makeup supervisor and executive producer Greg Nicotero. The panelists will discuss the show's exciting new chapter and share some hints of what's to come with a sneak peek into season 9, debuting in October on AMC.
Friday July 20, 2018 12:15pm – 1:15pm
Hall H
12:30pm
[adult swim]: Dream Corp, LLC.
Creator Daniel Stessen (The Gold Sparrow) and cast members Jon Gries (Napoleon Dynamite), Nick Rutherford (The Unicorn), Mark Proksch (Apollo Gauntlet), and Ahmed Bharoocha (Dead Kevin) invite you for a first look at the new season of Dream Corp, LLC., premiering this fall on Adult Swim.
Friday July 20, 2018 12:30pm – 1:15pm
Indigo Ballroom, Hilton San Diego Bayfront
12:30pm
DC Super Hero Girls Special Video Presentation and Q&A
The DC Super Hero Girls universe continues to expand with new original graphic novels Out of the Bottle and Search for Atlantis and an all-new animated action-comedy series featuring fresh character designs and storytelling from Emmy Award-winning producer Lauren Faust (Super Best Friends Forever, My Little Pony: Friendship Is Magic, Foster's Home for Imaginary Friends). The world may know them as Wonder Woman, Supergirl and Batgirl, but not-so-typical teenagers Diana, Kara, and Barbara, alongside their superhero friends, have much more to deal with than just protecting the citizens of Metropolis from some of the most sinister school-aged super-villains of the DC Universe. After all, being teens is tough enough, what with school, friends, family, and the chaos that comes with managing a social life. But add superpowers and a secret identity to the mix, and things can get a lot more complicated. DC Group editor Marie Javins gives attendees a sneak peek at upcoming books, while producer Lauren Faust and other members of the creative team present a first look at this upcoming series. DC Super Hero Girls is coming soon to Cartoon Network.
Friday July 20, 2018 12:30pm – 1:30pm
Room 6DE
,
12:30pm
Marvel Comics: Spider-Man
Editor Nick Lowe with his Amazing Friends Nick Spencer (Amazing Spider-Man) and Donny Cates (Venom) swing into SDCC with all the hottest spider-news! Nick Spencer ushers in a new era for Spidey that takes the web-head back to basics, while all-new Venom writer Donny Cates lays out what's in store for the symbiotic hero in both the past and present in his definitive take on the character. Plus, learn the latest about your favorite spider-heroes from across time and space as they crawl closer and closer toward the Edge of Spider-Geddon!
Friday July 20, 2018 12:30pm – 1:30pm
Room 5AB
12:30pm
Mattel's DC Comics Collector Figures Fan Panel
Blogger and YouTuber "Pixel Dan" Eardley moderates a powerhouse panel of creatives featuring Mattel designers Bill Benecke and Jason Langston, principles from The Four Horsemen Studios, and Warner Bros. Consumer Products. Panelists will discuss the art and science of bringing comics, TV, and movies to life in a 6" collector scale and reveal the upcoming products for the 2018 and 2019 Multiverse lines.
Friday July 20, 2018 12:30pm – 1:30pm
Room 24ABC
,
12:30pm
POGO
Walt Kelly was one of the greatest cartoonists of all time, and his work is fast coming back into print and receiving a new recognition. Here's a discussion of that work and the man who created it with historian Maggie Thompson, comic expert R. C. Harvey, film critic Leonard Maltin, co-editor at Fantagraphics Books Eric Reynolds, and your moderator, co-editor with Eric of Pogo: The Complete Newspaper Strips, Mark Evanier. Plus, a display of Walt Kelly artwork you've never seen before!
Friday July 20, 2018 12:30pm – 1:30pm
Room 8
12:45pm
Resident Evil Video Games
You have once again entered the world of survival horror. Hear from producer Yoshiaki Hirabayashi and staff of the recently announced Resident Evil 2 on how CAPCOM reinvented a celebrated classic 20 years later. Get an exclusive behind-the-scenes look at Leon Kennedy, Claire Redfield, the Raccoon City outbreak, and a few other surprises you won't want to miss. Cosplay is encouraged.
Friday July 20, 2018 12:45pm – 1:45pm
Room 6BCF
12:45pm
Hulu's World Premiere Screening of Castle Rock
Escape the summer heat for a chilling world premiere screening of the first episode of J. J. Abrams and Stephen King's psychological-horror series about the hometown of some of your favorite nightmares. You've read the books, you've seen the movies, you know the characters, but you've never heard the story of Castle Rock. Following the screening, the creators and executive producers Sam Shaw and Dustin Thomason (Manhattan) and stars Sissy Spacek (Carrie), Bill Skarsgard (It), Melanie Lynskey (Togetherness), and Jane Levy (Suburgatory) will discuss the most tragic and disturbing town in America. Prepare to sleep with the lights on.
Friday July 20, 2018 12:45pm – 2:00pm
Ballroom 20
1:00pm
Afro-Futurism: Black to the Future!
For decades, Daffy Duck was the only black actor getting any consistent work in Hollywood. For just as long, producers claimed that black screenwriters could only write comedies. Today, the landscape has changed, or has it? "Wakanda" opportunities are available in Hollywood for those of color today? Can we truly go black to the future . . . before we go black to the past? Panelists include Reggie Hudlin (Milestone Media, Black Panther), Denys Cowan (Milestone Media, The Boondocks), Nichelle Nichols (Star Trek, Heroes), Tim Russ (Star Trek: Voyager, Spaceballs), Kevin Grevioux (Underworld, I, Frankenstein), Professor Adilifu Nama (San Diego State University, Superheroes Decoded), Professor Ajani Brown (San Diego State University), and La Quia Howard (Kemet, I Choose 2 Be Me). Moderated by Jimmy Diggs (Star Trek: Voyager, Star Trek: Deep Space 9).
Friday July 20, 2018 1:00pm – 2:00pm
Grand 9, Marriott Marquis San Diego Marina
,
1:00pm
Breaking into Indie Comics with Alterna
Terry Mayo (The Wicked Righteous), Cody Sousa (Croak), David Lucarelli (Tinseltown), and Jordan Hart (Doppelgänger) discuss the craft of creating comics and offer breaking-in stories and advice. Moderated by Omar Spahi (OSSM Comics, Dreamer Comics Podcast) with a Q&A session to follow.
Friday July 20, 2018 1:00pm – 2:00pm
Room 29AB
1:00pm
CBLDF #4 Comics Change the World: The History of Activism in Comics
From the medium's earliest days, activists have taken to the comics form to communicate their messages to the world. CBLDF deputy director Alex Cox brings you on an image-filled march through more than a century of comics activism, revealing the history of how comics can change the world.
Friday July 20, 2018 1:00pm – 2:00pm
Room 11
1:00pm
Comics Arts Conference #7: Intersectional Identity in Box of Bones
Members of the creative team of Box of Bones- a Black lesbian, alternative history, gothic horror revenge fantasy with scholarly essays-look at intersectional identity in the series as it relates to horror, alternative history, revenge and restorative justice, and its production. Creator John Jennings (University of California, Riverside) discusses the series' genesis; letterer Damian Duffy (University of Illinois, Urbana-Champaign) discusses its alternative history; colorist Stanford Carpenter (Pocket-Con) discusses the production and process; and essayist Ajani Brown (San Diego State University) discusses the incorporation of ethno-gothic themes and restorative justice.
Friday July 20, 2018 1:00pm – 2:00pm
Room 26AB
1:00pm
Comics con Comics: Live!
The show where the greatest comic minds meet the greatest minds in comics returns to SDCC for its 9th amazing year! Hosts Tim Powers and Vito Lapiccola welcome comedians Dani Fernandez (Nerdificent, Geek & Sundry), Tom Franck (Comics & Comics), and Klee Wiggins and Ed Greer (Nerd G.O.A.T.) for a spirited panel covering The Avengers, Star Wars, and everything geeky in between. Worlds will live! Worlds will die! And nothing will ever be the same!
Friday July 20, 2018 1:00pm – 2:00pm
Neil Morgan Auditorium, San Diego Central Library
1:00pm
Create Your Own Fandom-Themed Fashions
A panel of designers who have started their own fandom fashion lines will provide tips and tricks on how to upcycle, construct, and design your own fashion. You'll have an opportunity to ask questions on how to craft your own clothes or create a small business. Panelists include Tony B. Kim (Hero Within), Jordan Ellis (Jordandene), Tiffany Mink (Whosits & Whatsits), Camille Falciola (Her Universe Fashion Show winner), Jesse Thaxton (Her Universe Fashion Show winner), Leetal Platt (Her Universe Fashion Show winner), and Linda Rhodes (1138 Clothing). Moderated by Stephanie Pressman (Fashionably Nerdy) and Samantha Mason (Fashionably Nerdy).
Friday July 20, 2018 1:00pm – 2:00pm
Grand 1 & 2, Marriott Marquis San Diego Marina
1:00pm
Dynamite Entertainment Diamond Previews Premiere Publisher
Executive editor Joseph Rybandt introduces John Layman (Charlie's Angels, Chew), Mark Russell (Lone Ranger), Erica Schultz (Xena), Billy Tucci (Miss Fury, Shi), and some surprise panelists. Come for the reveal of hot SDCC exclusive announcements about upcoming projects. Panel and Q&A session moderated by CEO/publisher Nick Barrucci.
Friday July 20, 2018 1:00pm – 2:00pm
Room 4
1:00pm
Graphic Novel Adaptation: License to Thrill
Mariko Tamaki and Brooklyn Allen (Lumberjanes: The Moon is Up) join Scott Westerfeld (Spill Zone : The Broken Vow, Uglies) to discuss the expectations, rewards, and challenges of adaptations; how prose and graphic formats can complement each other and change how the story is perceived; and the ways adaptations can be used in libraries and the classroom. Moderated by Alea Perez (2018 Great Graphic Novels for Teens chair).
Friday July 20, 2018 1:00pm – 2:00pm
Shiley Special Events Suite, San Diego Central Library
1:00pm
Hasbro Star Wars
Members of the Hasbro and Lucasfilm teams will discuss the popular Hasbro Star Wars line. Attendees will get an in-depth look at Hasbro's latest action figure offerings. Word on the Holonet is there may also be a few surprises.
Friday July 20, 2018 1:00pm – 2:00pm
Room 7AB
,
1:00pm
Hollywood Location Scouts
They found Jumanji in Hawaii, Skull Island in Vietnam, Hogwarts in England, and Wakanda in South Africa. Working alongside directors and production designers, location scouts are the visual artists who bring forth every place that you see on the screen. Six location scouts will discuss the creative and logistical aspects of their jobs, relate some exciting anecdotes, and answer audience questions. Moderator Scott Trimble (Bad Times at the El Royale, The Cabin in the Woods) hosts Location Managers Guild International panelists Scott Alexander (Stephen King's It, Orphan Black), Duncan Jones (Aquaman, Thor: Ragnarok), Manny Padilla (The Man in the High Castle, Transformers: Age of Extinction), Golden Swenson (Face Off, The Dark Knight Rises), and Georgette Turner (Wonder Woman, Fantastic Beasts and Where to Find Them).
Friday July 20, 2018 1:00pm – 2:00pm
Room 9
1:00pm
Invader Zim: Enter the Florpus!
Strap on your tuna-filled jetpack, prepare your bladder for imminent release, and start singing the doom song as your favorite Irken invader returns to San Diego with a panel that dives into Nickelodeon's forthcoming new movie Invader Zim: Enter the Florpus. Original series creator Jhonen Vasquez, art director Jenny Goldberg, and voice talents Richard Horvitz (Zim), Rikki Simons (GIR), Wally Wingert (Almighty Tallest Red), and Kevin McDonald (Almighty Tallest Purple) will present behind-the-scenes art and exclusive brand-new footage. The panel will be moderated by Hector Navarro (Geek & Sundry, Nerdist).
Friday July 20, 2018 1:00pm – 2:00pm
Room 6A
1:00pm
Spotlight On Noah Van Sciver
Ignatz Award-winning cartoonist Noah Van Sciver (The Hypo, Fante Bukowski) discusses his genre-spanning career. In conversation with comics journalist and critic Tom Spurgeon (The Comics Reporter), he'll discuss the final installment in the Fante trilogy, his more than decade-long ongoing series Blammo, and future projects.
Friday July 20, 2018 1:00pm – 2:00pm
Room 28DE
1:00pm
Tabletop Game Pitch Panel
Tabletop games are on the rise, and there are lots of ways to get your game to retail shelves and on the table. Game industry veterans talk about how to pitch your game to board game publishers and receive feedback on a game you may be designing right now. Want advice on your current tabletop game, how to get your game in front of publishers, and what they are looking for? Come participate in this "shark tank" style talk and help get your game to the table!
Friday July 20, 2018 1:00pm – 2:00pm
Santa Rosa Room, Marriott Marquis San Diego Marina
,
1:00pm
The Human Condition: Connecting Humanity with Graphic Novels
As the graphic novel space gains popularity and general interest, it presents a powerful medium for sharing complex stories or characterizations across the nuanced tableau of our multicultural world. From books featuring real-life frontierswoman Calamity Jane, to the brutal Spanish Revolution, and even the personal demons that cast doubt within our lives-panelists will show the strength of sequential graphic storytelling in the 21st century.
Friday July 20, 2018 1:00pm – 2:00pm
Room 23ABC
1:00pm
The Return of Mego featuring Joe Namath
Marty Abrams, CEO of Mego Corp., speaks about the return of the world's greatest toy company and welcomes football legend Joe Namath to autograph a very limited number of new Joe Namath 14-inch action figures exclusively at Comic-Con. Marty will also be introducing a new line of 8-inch and 14-inch licensed action figures.
Friday July 20, 2018 1:00pm – 2:00pm
Room 32AB
,
1:00pm
What is the Best Superpower?
You've had this debate with your friends a million times, now have it with Comic-Con special guests Ann Nocenti, David Mack, Larry Houston, Larry Stroman, and Rafael Albuquerque. They will join moderator Vince Hernandez for this fun-filled debate and perhaps finally answer, once and for all, if flying is better than invisibility.
Friday July 20, 2018 1:00pm – 2:00pm
Room 25ABC
1:00pm
Drawing with Humberto Ramos (Bilingual)
Artist Humberto Ramos will use both Spanish and English to teach drawing techniques.
Friday July 20, 2018 1:00pm – 2:30pm
Room 2
1:30pm
[adult swim] The Venture Bros.
Cult-favorite The Venture Bros. makes its heroic return to San Diego Comic-Con. Along with James Urbaniak (Difficult People) and Michael Sinterniklaas (FLCL, Your Name), co-creators Jackson Publick and Doc Hammer will take the stage to discuss the upcoming seventh season of their original series and answer fan questions.
Friday July 20, 2018 1:30pm – 2:15pm
Indigo Ballroom, Hilton San Diego Bayfront
1:30pm
Building a Skeptical Techno-Utopia with Optimistic Disaster Stories
Comic-Con special guest Cory Doctorow (Walkaway, In Real Life, Little Brother) has been writing and fighting to make technology safe for human habitation for decades. Cecil Castellucci (Soupy Leaves Home, Shade the Changing Girl, Plain Janes) interviews him about the urgent need to tell stories and take action to conjure forth technology that serves its users, not corporations, and what that means for science fiction and the human race.
Friday July 20, 2018 1:30pm – 2:30pm
Room 24ABC
1:30pm
Marvel: Cup O'Joe (Marvel Knights 20th Anniversary)
Joe Quesada and fellow comics legend Jimmy Palmiotti reflect on the industry-redefining Marvel Knights imprint as it celebrates its 20th anniversary. What was it like to pioneer this bold new storytelling style for Marvel's heroes, and how has it impacted Marvel comics, movies, and television series over the last two decades? Learn about all this and more at this must-attend retrospective, and bring your own burning questions!
Friday July 20, 2018 1:30pm – 2:30pm
Room 5AB
1:30pm
Revolutionary Ink: The 50th Anniversary of Underground Comix
Meet the radical creators who made underground comix a revolution in American art and culture! Emerging from the 1960s counterculture, Underground Comix threw out all the rules, developing a new ethic for comics that celebrated absolutely unrestricted freedom of expression. From frank and erudite explorations of politics, sex, and drugs to twisted scatological expressions of the unrepressed id, underground comix were a snapshot of a turbulent America whose influence can still be felt today. Don't miss this opportunity to hear from the creators who were there and the next generation they inspired at this once-in-a-lifetime panel. Featuring Trina Robbins of It Ain't Me Babe, the first all-women's comics anthology; cartoonist and publisher Denis Kitchen; Last Gasp publisher Ron Turner; Zap contributor and Juxtapoz founder Robert Williams; and graphic novelists Mary Fleener and Carol Tyler, whose work was made possible by the trail blazed by the undergrounds. Moderated by historian and author Charles Brownstein, executive director of the Comic Book Legal Defense Fund.
Friday July 20, 2018 1:30pm – 2:30pm
Room 8
,
1:30pm
Star Trek: Discovery
Over 50 years ago, the world was first introduced to what would quickly become a cultural phenomenon. Star Trek inspired developments in science and technology, broke social barriers, and transported viewers around the globe to new adventures and uncharted frontiers. Last fall, Star Trek: Discovery continued that tradition and followed the voyages of Starfleet aboard the U.S.S. Discovery. The cast and producers of this CBS All Access series look back on season 1 and find out where the crew is headed as it transports into its second season. Cast members scheduled to appear include Sonequa Martin-Green, Doug Jones, Shazad Latif, Mary Wiseman, Anthony Rapp, Wilson Cruz, Mary Chieffo and Anson Mount alongside executive producers Alex Kurtzman and Heather Kadin. The panel will be moderated by series guest star Tig Notaro, who will appear as chief engineer Reno. Season 1 of Star Trek: Discovery is now streaming on CBS All Access.
Friday July 20, 2018 1:30pm – 2:30pm
Hall H
1:40pm
Friday Playback Room Block #2
The Playback Room will be showing the following panel presentations from either or both Hall H and Ballroom 20: Vikings, AMC's The Walking Dead, and Hulu's World Premiere Screening of Castle Rock. (Please note: these playbacks will include only the panel discussions. None of the film clips or footage shown at the live events will be shown here.)
Friday July 20, 2018 1:40pm – 4:05pm
Marriott Marina Ballroom DE, Marriott Marquis San Diego Marina
,
1:45pm
DC From Page to Screen
DC's popularity continues to rise in TV, games, home entertainment, and film. And with an impressive film slate and countless shows in series and production, it has never been a better time to be a DC fan! Hear from the people behind the scenes who translate the stories from DC's comic books directly to the screen on this panel that shows how your favorite stories and characters come to life!
Friday July 20, 2018 1:45pm – 2:45pm
Room 6DE
2:00pm
Building Powerful Characters Featuring Street Fighter
Celebrating 30 years as the iconic fighting game franchise, Street Fighter features a cast of characters with something for everybody. In this special event perfect for curious new challengers and seasoned champs alike, CAPCOM staff from the U.S. and Japan will give you an exclusive peek behind the curtain you won't get anywhere else. They'll also have news, updates, and-if your trivia skills are sharp-prizes, too!
Friday July 20, 2018 2:00pm – 3:00pm
Room 6BCF
2:00pm
Causeplay: A Hobby in Service to Others
Mark Chu-Lin (Avengers Initiative club president, event coordinator), Michaela Rose (professional costume designer and costumer for theatrical arts), Bret Lonsway (costumer, print and facility manager), Megan Motis (HealthBridge Children's Hospital activities lead), and Amber Chavez (child life special programs coordinator for Children's Hospital of Orange County) discuss how costume enthusiasts serve their communities through their love of pop culture. Hear about their experiences, learn how to join organized costume groups, and find out how to get involved in service efforts.
Friday July 20, 2018 2:00pm – 3:00pm
Grand 1 & 2, Marriott Marquis San Diego Marina
2:00pm
Comic Book Women: Unsung Heroes
Learn about the pros working behind the scenes, and hear what it really takes to get a 20-page book out every month at Marvel and DC. Amy Chu (writer, Red Sonja and Poison Ivy), Joan Hilty (Nickelodeon editor and Bitter Girl webcomic creator), Monica Kubina (colorist, DC Super Hero Girls), inker Barbara Kaalberg (Green Lantern, Planet of the Apes), and legendary letterer Janice Chiang share their perspectives, war stories, and predictions for the future.
Friday July 20, 2018 2:00pm – 3:00pm
Room 29AB
2:00pm
Disney-Lucasfilm Publishing: Stories from a Galaxy Far, Far Away!
Michael Siglain (director, creative: Disney-Lucasfilm Publishing) and surprise panelists share previews and exclusive announcements about what should be on your must-read list from Star Wars publishing.
Friday July 20, 2018 2:00pm – 3:00pm
Room 7AB
2:00pm
Fan to Pro: Fanart as Professional Practice
Prism Comics and a diverse panel of professional illustrators share how they used fanart early in their careers to test out new art techniques, find their online audiences, make friends, land jobs, and stay inspired to create. Moderated by Maia Kobabe (Gender Queer: A Memoir, forthcoming from Lion Forge) with panelists Ashley R. Guillory (storyboard artist for live-action film, X-Men: The New Mutants), Noah Hayes (Goldie Vance, Wet Hot American Summer, forthcoming from BOOM! Studios), Emily C. Martin (Princeless, from Action Lab), and Kendra Wells (The Nib, Geek & Sundry; The Toast, MTV), all of whom have directly transitioned the skills they built through fanart into the work they do today.
Friday July 20, 2018 2:00pm – 3:00pm
Room 28DE
,
,
2:00pm
Film Threat Podcast Live
A special live edition of the Film Threat podcast where they will have . . . the last Last Jedi debate. If you mention The Last Jedi to any group of Star Wars fans, opinions are mixed. Some loved seeing Luke Skywalker for the first time in decades, while others didn't quite get the Luke they wanted. Love it or hate it is fractured over the most controversial Star Wars film since, well, the last one. The Film Threat podcast will seek an end to the debate, provide understanding, and heal the wounds for Star Wars fans here and everywhere in the galaxy.
Friday July 20, 2018 2:00pm – 3:00pm
Neil Morgan Auditorium, San Diego Central Library
2:00pm
Forge Creativity with Time Management Secrets
Whether you are a writer, creator, fine artist, game maker, or photographer, going after your artistic dream can be full of creative roadblocks, especially when balancing real-life responsibilities simultaneously. Genese Davis (Omensight; The Holder's Dominion), Cameron Dayton (Sledgehammer Games; Etherwalker), Jonathan Thomas Jones (Little Bot and the Story Box), and Dennys Ilic (Cinematic Pictures Group; Exposure) unlock their production processes and discuss how they use time management to forge creativity and meet deadlines. Discover the routine, environment, and solutions that can help bolster creativity and help you complete your artistic endeavors.
Friday July 20, 2018 2:00pm – 3:00pm
Grand 9, Marriott Marquis San Diego Marina
, ,
,
2:00pm
Games: Pioneers of 1990s Gaming Animation
As advancements in computer animation technology take video game development to ever-more impressive heights, ASIFA-Hollywood looks back at the early days with pioneers and giants of video game animation. They'll go back in time to explore the challenges of creating immersive gaming environments and celebrate the accomplishments of classic video game history on titles such as Aladdin, The Lion King, Duck Tales, and many more.
Friday July 20, 2018 2:00pm – 3:00pm
Room 23ABC
2:00pm
Geek & Sundry Live
Geek & Sundry has been delivering quality comedic and gaming content for six years now: Can you believe it!? Marisha Ray (Critical Role), Anjali Bhimani (We're Alive: Frontier), Amy Dallen (Shield of Tomorrow), Erika Ishii (Game Engine), Jeremy Walker (Sagas of Sundry: Madness), T. J. Rotell (G&S head of production), and moderator Sean Becker (G&S senior creative director) talk about the future of the network, what new shows are coming out, and what old shows are returning.
Friday July 20, 2018 2:00pm – 3:00pm
Room 25ABC
,
2:00pm
Hollywood's Illustrators: Craft, Pop Culture, and Careers
Before a set is built and the cameras roll there is something called previsualization-concept art, storyboards, and much more created by the motion pictures illustrators. In-demand artists Joanna Bush (Beauty and the Beast, The Hunger Games: Mockingjay Part 2), Simon Murton (Jumanji: Welcome to the Jungle, Geostorm), Rick Newsome (Justice League, Fantastic Four), and Patrick Rodriguez (A Wrinkle in Time, Justice League) open up their world and answer your questions. Moderated by Tim Burgard (Justice League, Rampage).
Friday July 20, 2018 2:00pm – 3:00pm
Room 9
,
2:00pm
International Association of Media Tie-In Writers: Scribe Awards
Max Allan Collins (Mike Hammer) hosts this year's Scribe Awards for excellence in tie-in writing. Nominees/panelists Michael Black (The Executioner), David Boop (Predator), Matt Forbeck (Halo), Christie Golden (Star Wars), Jonathan Maberry (Planet of the Apes), Cavan Scott (Star Wars), and Sarah Stegall (Deadworld) will present a lively look at one of the most popular and yet underappreciated branches of the writing trade.
Friday July 20, 2018 2:00pm – 3:00pm
Room 32AB
,
2:00pm
Painting Convincing Light in Your Art
Ron Lemen (illustrator, storyboard, sequential artist, concept artist, educator) lectures and demonstrates methods and techniques for painting convincing light in your art. This lesson will include Photoshop tricks, natural light vs. staged light, mood vs. realism, and more.
Friday July 20, 2018 2:00pm – 3:00pm
Room 11
,
2:00pm
Spotlight On Brian Fies
Eisner Award winner Brian Fies (Mom's Cancer, Whatever Happened to the World of Tomorrow, The Last Mechanical Monster) lost his home in October's California firestorms. The comic he created in the following days, A Fire Story, was seen by 3 million people worldwide, and an animated version by PBS station KQED won a 2018 Emmy Award. Brian's friend and editor Charles Kochman (editorial director, Abrams ComicArts) leads an intimate conversation about Brian's past and future work.
Friday July 20, 2018 2:00pm – 3:00pm
Room 4
2:00pm
Trends in Graphic Novel Publishing
Kids graphic novels are the growth area in publishing today. They're top sellers at bookstores, and they circulate quickly in libraries and receive mainstream literary awards. But what comes next? Listen to publishing veterans Peggy Burns (publisher, Drawn & Quarterly), Margot Wood (director of sales, Oni Press), and Emily Meehan (director, Disney Publishing Worldwide) talk industry trends and describe the exciting future.
Friday July 20, 2018 2:00pm – 3:00pm
Shiley Special Events Suite, San Diego Central Library
2:00pm
Comics Arts Conference #8: From Civil Rights to Black Panther
Andrea Johnson (California State University, Dominguez Hills) discusses how the 1957 comic Martin Luther King and the Montgomery Story dramatized the bus boycott, solidified adherence to nonviolence forms of protest, and inspired John Lewis and others to become involved in the movement. Jennie Law (Georgia State University) traces the iconic black panther first as a symbol for the Lowndes County Freedom Organization, SNCC's black voter registration drive, and into the creation of Marvel's first black superhero, the Black Panther. Evan Johnson (Rutgers University) places Ta-Nehisi Coates's Black Panther in conversation with black theorists such as Achille Mbembe, Franz Fanon, and the Combahee River Collective to illustrate how Coates explores the limits of black radical thought in the wake of imperial and patriarchal power that is removed from white supremacy.
Friday July 20, 2018 2:00pm – 3:30pm
Room 26AB
2:00pm
Teen Titans Go! To the Movie
Come see the film, and immediately following the screening stay for fun snacks and get your photo taken with your favorite Teen Titan character. Families welcomed.
Friday July 20, 2018 2:00pm – 4:00pm
Horton Grand Theatre
,
2:15pm
Artist's Struggle to Greatness
Mehdi Yssef (lead animator, Sony Santa Monica Studios) reveals how even veterans in creative fields struggle as much as beginners to deliver their best.
Friday July 20, 2018 2:15pm – 3:15pm
Santa Rosa Room, Marriott Marquis San Diego Marina
,
2:15pm
EW: Brave Warriors
A laugh-filled discussion among several of today's male heroes including Benedict Wong (Deadly Class), Dylan Bruce (Midnight, Texas), Santiago Cabrera (Salvation), Jay Hernandez (Magnum P.I.), and more. They'll discuss the thrill of playing iconic characters, their sometimes-awkward encounters with fans, and highs (and lows!) of a career in Hollywood. Moderated by EW's Lynette Rice.
Friday July 20, 2018 2:15pm – 3:15pm
Ballroom 20
2:15pm
LEGO DC Super-Villains: Meet the Talent Behind the Video Game
The team behind the LEGO DC Super-Villains videogame, including Arthur Parsons (head of design, TT Games) and fan-favorite Batman voice actor Kevin Conroy, give an inside look at the first LEGO game to put players at the center of a villain-centric adventure packed with favorite locations and characters from across the DC Universe. This celebration of villainy will provide fans with exciting character reveals and details about the story. Players have the ability to create and play as a super-villain throughout LEGO DC Super-Villains, unleashing mischievous antics and wreaking havoc in an action-packed, hilarious story written in collaboration with DC Comics. Warner Bros. Interactive Entertainment and The LEGO Group will release the game on October 16.
Friday July 20, 2018 2:15pm – 3:15pm
Room 6A
2:30pm
[adult swim]: Robot Chicken
Hot on the heels of its ninth season, Robot Chicken returns to SDCC for another celebration of stop-motion sketch madness, armed with never-before-seen clips and super-secret sneak peeks!Co-creators/executive producers Seth Green and Matthew Senreich are joined by executive producers/co-head writers Douglas Goldstein and Tom Root,actor/writer Breckin Meyer (Herbie: Fully Loaded), writer/director Tom Sheppard,and actor/writer (and Crazy Ex-Girlfriend co-creator/star) Rachel Bloom! Plus, they'll leave a chair open for a special panelist, or maybe just biblical superstar Elijah. Moderated by Keith Crofford, senior vice president of production for Adult Swim and executive producer of 12 oz. Mouse.
Friday July 20, 2018 2:30pm – 3:15pm
Indigo Ballroom, Hilton San Diego Bayfront
2:30pm
Spotlight On Mike Mignola
Comic-Con special guest Mike Mignola discusses Hellboy and anything else the audience wants to talk about regarding his career. Just Mike Mignola. No moderator.
Friday July 20, 2018 2:30pm – 3:30pm
Room 24ABC
2:30pm
Tarzan, Barsoom, and Joe Jusko: The Adventure Continues
Jim Sullos (president, Edgar Rice Burroughs, Inc.), Cathy Wilbanks (vice president of operations, Edgar Rice Burroughs, Inc.), writer Mark Evanier (Groo vs. Tarzan), and award-winning artist Joe Jusko discuss new projects featuring Tarzan, John Carter of Mars, and others in novelsgames, and more. Moderated by Scott Tracy Griffin (director of special projects, Edgar Rice Burroughs, Inc.).
Friday July 20, 2018 2:30pm – 3:30pm
Room 8
2:30pm
The Future of Film is Female
Fandango and TCM correspondent Alicia Malone (author, Backwards & In Heels; The Female Gaze) conducts a conversation about women working in genre film, the essential movies, the pioneers who paved the way, and the evolving landscape. Experts and filmmakers on the panel will give insights, discuss favorites, and share sneak peeks of their upcoming movies. Panelists include Susanna Fogel (director, The Spy Who Dumped Me), Christina Hodson (screenwriter, Bumblebee, Batgirl), and Jennifer Yuh Nelson (The Darkest Minds, Kung Fu Panda 2 and 3).
Friday July 20, 2018 2:30pm – 3:30pm
Room 5AB
2:30pm
From Front to Back with Mark Brooks
Learn the ins and outs of drawing dynamic, eye-catching covers and pages with Mark Brooks. He will demonstrate techniques to make your work stand out from the crowd.
Friday July 20, 2018 2:30pm – 4:00pm
Room 2
2:45pm
Trailer Park
See the latest and greatest trailers with all of your pop culture-loving friends here on the big screen at Comic-Con.
Friday July 20, 2018 2:45pm – 3:30pm
Hall H
3:00pm
2000 AD: Simon Bisley
One of comics' rock 'n' roll superstars, Simon Bisley's incredible artwork changed the industry forever in the late 1980s with his work on Slaine: The Horned God and Judge Dredd, producing a myriad imitators and launching a decade-long fad for painted comics art. A unique and irrepressible talent, Simon's work has reached far beyond the page to influence mainstream culture, and while he has always evolved, his style remains timelessly recognizable. Simon sits down with Mike Molcher from 2000 AD to discuss his work, career, and philosophy.
Friday July 20, 2018 3:00pm – 4:00pm
Room 4
3:00pm
Autobiography in Graphic Novels
Popular comic artists discuss creating autobiography and memoir in children's graphic novels. Hear how these award-winning creators turned their experiences into comics in this in-depth conversation. Featuring Raina Telgemeier (Smile; Ghosts), Jarrett J Krosoczka (Hey, Kiddo), and Tillie Walden (Spinning).
Friday July 20, 2018 3:00pm – 4:00pm
Shiley Special Events Suite, San Diego Central Library
3:00pm
Comics Experience's Guide to Writing Comics and Graphic Novels
Andy Schmidt (Comics Experience, Avengers, Annihilation) and Fred Van Lente (Incredible Hercules, Deadpool) drill down on the craft of writing comics, breaking it down into actionable steps to get your ideas out of your brain and onto the scripted page. If you've ever wanted to write comics, this is your first step!
Friday July 20, 2018 3:00pm – 4:00pm
Room 11
,
,
3:00pm
Costumes and Technology: How Technology is Changing the Way Hollywood Makes Costumes
Hollywood's top costume makers not only take advantage of rapidly changing technology, they also contribute to those concepts, innovations, and tools. Come learn "how" in this introductory panel featuring costumers from some of the year's biggest films: Black Panther, Avengers: Infinity War, and Justice League. Panelists include Federico Cervantes (key specialty costumer), Salvatore Salamone (specialty costumer, 3D modeler), Dorothy Bulac-Eriksen (key specialty costumer), Tammy Williamson (costume supervisor), Eric Shane Johnson (set costumer), and Amelia McKinney (key costume buyer).
Friday July 20, 2018 3:00pm – 4:00pm
Grand 9, Marriott Marquis San Diego Marina
,
,
3:00pm
DC Batman Family
The family of Batman comics couldn't be any hotter! What's next for Batman after the big day? Why is Catwoman gambling away her fortune? Who's your favorite Bat-villain, and how can they get the best of the Caped Crusader? The best talent behind your favorite Dark Knight tales give an exclusive look at what's in store for the World's Greatest Detective!
Friday July 20, 2018 3:00pm – 4:00pm
Room 6DE
3:00pm
Enter the Uncharted Regions
Take a voyage into the Uncharted Regions and preview "These Haunted Hills," the newest episode of the forthcoming series starring Farscape's Gigi Edgley! Following the presentation, creators Neal Hallford and Jana Hallford talk about delving into the imaginative world of audio drama with episode stars Gigi Egdley (Farscape), Randy Davison (Wynonna Earp), Tamara Alsaied (Caruso), Larry Nemecek (Star Trek Continues), and Joe Paulson (Life-O-Matic).
Friday July 20, 2018 3:00pm – 4:00pm
Neil Morgan Auditorium, San Diego Central Library
,
3:00pm
How to Create, Market, & Crowdfund Indy Comics
Brian Pulido (Lady Death creator and Coffin Comics publisher) has raised over $1.3 million on Kickstarter for comic books. Get exclusive insights on how to create, market, and crowdfund indie comics. Get your comic book Kickstarter questions answered in a Q&A.
Friday July 20, 2018 3:00pm – 4:00pm
Room 32AB
3:00pm
J.R.R. Tolkien – The Return to Middle-earth
Middle-earth is making a resurgence, and the staff of TheOneRing.net have all the news, rumors, and background info on all the new Tolkien projects. The Tolkien biopic has wrapped filming and will be coming to a big screen near you, and Amazon Studios has made a big splash with a minimum five-year commitment to a prequel Lord of the Rings TV series, with the first season presumably focusing on young Aragorn. There will be a new J. R. R. Tolkien book coming later this summer, and there are strong indications that Universal Orlando will be adding a Middle-earth section to its newest theme park. The next several years are looking very bright for fans of the professor. Panelists include Clifford Broadway (host of TORn Tuesday), Justin Sewell (producer of TORn Tuesday), Kristi Fojtik (founder of Tolkien Forever), Nicole Roberts (outreach director for TheOneRing.net), Josh Long (host of Collecting the Precious), Abie Ekenezar (host of Black and Blue: The Series), moderated by Cathy Udovch (special events coordinator for TheOneRing.net).
Friday July 20, 2018 3:00pm – 4:00pm
Grand 1 & 2, Marriott Marquis San Diego Marina
3:00pm
Judges on the Law of the Last Jedi and Solo
Star Wars and the law go together like Han Solo and Chewbacca. This panel of judges discuss the legal issues from The Last Jedi, Solo, and unexplored regions from the Outer Rim. Did Luke Skywalker have a legal obligation to save the galaxy from the First Order? What is the legality of underground droid fights? Could the caretakers sue Rey for dropping a boulder on their cart? Was Han right when he shot first? Find out when court is in session with Judge John B. Owens of the Ninth Circuit Court of Appeals, Magistrate Judge Stacie Beckerman, Magistrate Judge Mitch Dembin, CA Judge Carol Najera, NY Judge Matthew Sciarrino, and Paul Grewal (former magistrate judge and now deputy general counsel and VP of litigation at Facebook). Moderated by attorneys Jessica Mederson and Joshua Gilliland of The Legal Geeks.
Friday July 20, 2018 3:00pm – 4:00pm
Room 7AB
3:00pm
So You Want To Be a Comic Book Retailer?
Always a popular event at Comic-Con because so many have dreams of owning their own comic book stores. You have questions; this panel of experts has answers. Joe Field, founder of Free Comic Book Day and owner of Flying Colors Comics & Other Cool Stuff (Concord, CA) and other retailers along with Diamond staff talk about the business of comics.
Friday July 20, 2018 3:00pm – 4:00pm
Room 23ABC
3:00pm
Spotlight On Jen Wang
Jen Wang is a cartoonist and illustrator whose works have appeared in the Adventure Time comics and LA Magazine. Her graphic novels from First Second include Koko Be Good, In Real Life (with author Cory Doctorow), and most recently, the critically acclaimed The Prince and the Dressmaker. Jen and moderator Cecil Castellucci (Don't Cosplay with My Heart, Shade the Changing Girl) spotlight Jen's body of work and what's to come.
Friday July 20, 2018 3:00pm – 4:00pm
Room 9
3:00pm
Spotlight On Terry Moore
Terry Moore (Strangers in Paradise)is celebrating 25 years at San Diego Comic-Con! Charles Brownstein (executive director of the Comic Book Legal Defense Fund) talks to Terry about the series he has created during the past 25 years,including his current homage to Strangers in Paradise: Strangers in Paradise XXV. Find out the latest news regarding the Strangers in Paradise movie and what the future holds for Rachel Rising, Motor Girl, and Echo. And, don't miss the Q&A when fans can ask Terry anything!
Friday July 20, 2018 3:00pm – 4:00pm
Room 28DE
3:00pm
The Thrill of the Chase: Pursuing the Truth
Readers turn the pages of mystery, suspense, science fiction, and thriller novels for a variety of reasons including the tension of the pursuit, the challenge of unmasking the villain, and the satisfaction of justice served. Moderator Brendan Reichs (Nemesis, The Darkdeep) investigates process with Edgar Cantero (Meddling Kids and This Body's Not Big Enough for Both of Us), W. L. Goodwater (Breach), Alex Grecian (The Saint of Wolves and Butchers), Kerri Maniscalco (Escaping from Houdini), Marie Lu (Wildcard), and Demetra Brodsky (Dive Smack).
Friday July 20, 2018 3:00pm – 4:00pm
Room 29AB
3:00pm
This Week in Marvel: Tales to Astonish
Cool #seeeekrits revealed? Totally possible! An hour of fun stories and chit-chat with cool people from Marvel? You better believe it! Co-hosts Ryan "Agent M" Penagos and Jamie "Hasn't Picked a Superhero Name Yet" Frevele talk with Marvel editors, writers, and creatives about their Marvel origin stories, favorite story arcs, and more in this special live episode of the This Week in Marvel podcast!
Friday July 20, 2018 3:00pm – 4:00pm
Room 25ABC
3:15pm
Behind the Scenes of Overwatch's Newest Hero
Overwatch developers Michael Chu (lead writer), Arnold Tsang (assistant art director), and Geoff Goodman (lead hero designer) present a behind-the-scenes look into the creative process of developing the story, art, and gameplay kit for Overwatch's newest hero. Learn more about Overwatch hero design and participate in Q&A with the developers after the panel.
Friday July 20, 2018 3:15pm – 4:15pm
Room 6BCF
3:30pm
Final Space: Q&A with the Cast and Creators of the TBS Animated Series
Created by Olan Rogers, the intergalactic space saga Final Space follows Gary and Mooncake's adventures to unlock the mystery of "Final Space," where the universe ends. Olan Rogers, David Sacks, Tika Sumpter, Tom Kenny, and Coty Galloway give a close look at the animated adventure.
Friday July 20, 2018 3:30pm – 4:10pm
Indigo Ballroom, Hilton San Diego Bayfront
,
3:30pm
DuckTales
Solve a mystery and rewrite history with the cast of Disney Channel's hit series DuckTales! Executive producer Matt Youngberg, co-producer/story editor Francisco Angones, art director Sean Jimenez, and series stars Ben Schwartz (House of Lies, Parks and Rec), Bobby Moynihan (Saturday Night Live, We Bare Bears), Danny Pudi (Community, Powerless), Toks Olagundoye (Castle, The Neighbors), and Entertainment Weekly's Marc Snetiker discuss the mystery of the boys' missing mom, epic adventures for season 2, and new footage from never-before-seen episodes. It's a duck blur of fun, action, and secrets revealed in this can't-miss panel for fans new and old of the world's most iconic family of ducks!
Friday July 20, 2018 3:30pm – 4:30pm
Room 6A
,
3:30pm
From Idea to Hired: Books, TV, Film, & Comics
Agents, managers, book editors, and producers come together to answer all your questions about how to take your writing career from the blank page to sold work. Bring your questions about writing that breakout project, getting representation, what it takes to sell a book to film, and more. These panelists will give you the industry scoop but no pitches, please. They include Brandy Rivers (Industry Entertainment), Holly Root (Root Literary), Paul Shapiro (All in Media), Betsy Sullenger (Oops Doughnuts Productions), Kate Testerman (KT Literary), Michele Wells (DC Entertainment), and Kim Yau (Paradigm). Moderated by Nathan Bransford (How to Write a Novel).
Friday July 20, 2018 3:30pm – 4:30pm
Room 24ABC
,
3:30pm
So You Want to Edit Comics? A Closer Look at the Industry's Secret Warriors
Think you know everything about making a comic? You may know what writers and artist do, but do you know what it takes to edit comics? comiXologists Matt Kolowski and Kiersten Wing lead a panel of editors and creators including Will Dennis (Scalped), Hope Nicholson (Bedside Press), Megan Kearney (The Secret Loves of Geek Girls), Tim Seeley (Hack/Slash, Revival), Mike Norton (Revival), and Kel McDonald (Cautionary Fables & Fairytales) in this peek behind the curtain of comics creation.
Friday July 20, 2018 3:30pm – 4:30pm
Room 8
3:30pm
The Queen of Outer Space 60th Birthday Bash
One of the most noted (and notorious) science fiction films of the 1950s, The Queen of Outer Space -starring Zsa Zsa Gabor-may be turning 60, but she's never been more stunning thanks to an eye-popping new Blu-ray! Legendary film critic Leonard Maltin (Maltin on Movies) and Warner Archive podcasters George Feltenstein, D. W. Ferranti, and Matt Patterson reveal more than you ever wanted to know about the Queen's finest film and investigate the movie DNA of her cinematic Space Age relatives like Forbidden Planet and World Without End. Also stay tuned for some sneak peeks of upcoming cult, sci-fi, and horror films from the Warner Archive Collection.
Friday July 20, 2018 3:30pm – 4:30pm
Room 5AB
3:30pm
Voices of Mexico
Mexico produces 65% of all dubbing done for Latin America, a market of 450 million consumers, and Mexican fans love their voice actors. Hear the stories from top voice actors from Mexico- Jessica Angeles (Princess Zelda, Katniss Everdeen), Sebastián Llapur (Darth Vader, Severus Snape), and Luis Daniel Ramirez (Peter Parker, Ron Weasley)-about the obstacles they've had to overcome to become successful in this industry and how Mexico is changing the way dubbing for film, animation, and video games is done in Latin America. Moderated by Hugo Castro (Gamacon).
Friday July 20, 2018 3:30pm – 4:30pm
Room 26AB
,
3:30pm
Amazon Prime Video Showcase
Amazon Prime Video brings together six exciting creators to share insights and behind-the-scenes looks into their highly anticipated upcoming Prime Original series. Featured panelists include Carlton Cuse (Lost), the prolific creative force behind Tom Clancy's Jack Ryan, premiering August 31st; The Tick creator Ben Edlund; Sam Esmail (Mr. Robot), director of Homecoming; world-renowned author Neil Gaiman (American Gods), creator/writer/showrunner of Good Omens; Lore super-producer Gale Anne Hurd (The Walking Dead); and Naren Shankar, showrunner of The Expanse.
Friday July 20, 2018 3:30pm – 5:30pm
Ballroom 20
,
3:45pm
Universal Pictures' Glass and Halloween
Filmmakers and actors from two of Universal's most-anticipated upcoming releases- Glass, from M. Night Shyamalan, and Halloween, from David Gordon Green-have a few riveting surprises in store for Comic-Con.
Friday July 20, 2018 3:45pm – 4:45pm
Hall H
,
4:00pm
Cosplay and Photography: A Symbiosis
Pat Loika (author: Four Color Realities), Jay Tablante (author, Geekology 101 and 2.0), and panelists Amanda Lynne (Uncanny X-Men cosplay cover model), Diana De Mol (costume designer), Jesse Thaxton (costume designer on DC Universe's Titans) and Kris Anka (artist, Marvel's Runaways) discuss the ever-evolving state of costume design, cosplay, and photography and how these disciplines influence each other. Moderated by Kiersten Wing (comiXology Live).
Friday July 20, 2018 4:00pm – 5:00pm
Grand 1 & 2, Marriott Marquis San Diego Marina
4:00pm
Creating Comics with the iPad
The iPad has transformed the way you read comics, but did you know you can create comic art on the iPad too? See a comic book character come to life as Hi-Fi's Brian Miller (Doctor Who) and Kristy Miller (SpongeBob Comics) demonstrate step by step how to pencil, ink, and color comics on the iPad. Learn the basic tools and techniques, including which apps work best and how you, too, can transform your iPad into a portable art studio.
Friday July 20, 2018 4:00pm – 5:00pm
Room 11
4:00pm
DC Comics Before Superman: The Pulp Comics of Malcolm Wheeler-Nicholson
This panel will kick off the premiere (at Comic-Con) of Hermes Press's new in-depth book by Nicky Wheeler-Nicholson (granddaughter of the creator of National Periodicals, the original name of DC Comics) that explores Malcolm Wheeler-Nicholson's creation of one of the greatest line of comic books. The panel will begin with a video presentation focusing on the art, artists, and writers of National Periodicals while Wheeler-Nicholson was publisher and owner of the company. The panel features Nicky Wheeler-Nicholson (DC Comics Before Superman: Major Malcolm Wheeler-Nicholson's Pulp Comics), who will talk about these early influential comics. She is joined by Daniel Herman (publisher, Hermes Press, Silver Age: The Second Generation of Comic Artists), Michael Uslan (executive producer, Justice League and Batman films), Trina Robbins (Pretty in Ink: North American Women Cartoonists, Babes in Arms: Women in the Comics During World War Two), and David Armstrong (co-producer of the animated pilotFrank Cho's Liberty Meadows) to talk about the Major and the art, artists, and writers who laid the groundwork for the superhero revolution in comic books.
Friday July 20, 2018 4:00pm – 5:00pm
Room 32AB
4:00pm
Dinosaurs to Dystopia: Building Worlds in Books
Bestselling middle-grade and young adult authors discuss how they create wild worlds in the past, present, and future. What role does setting play in a story, and how does a fictional world become a character of its own? Featuring Daniel José Older (Dactyl Hill Squad), Scott Westerfeld (Impostors), and Victoria Schwab (City of Ghosts).
Friday July 20, 2018 4:00pm – 5:00pm
Room 29AB
4:00pm
Geek Podcasting and You!
Michelle Nguyen Bradley (host at Senpai Buddies podcast, HyperRPG)brings together the hosts of the ultimate geek podcasts to introduce you the wonderful world of nerd podcasting. Panelists include Dani Fernandez (host at How Stuff Works, Nerdist), Ify Nwadiwe (comedian and host at Nerdificent), Emma Fyffe (host at Love and Justice: A Serious Sailor Moon Podcast, HyperRPG) and Matt Acevedo (host/producer at Vault A113, HyperRPG). Whether it's storytelling, news, comedy, or education, podcasts are the entertainment medium that is the most accessible to obtain and to produce. Learn about the rising world of niche how the panelists cultivate their unique content, and how you can start your very own!
Friday July 20, 2018 4:00pm – 5:00pm
Neil Morgan Auditorium, San Diego Central Library
4:00pm
How Not to Read Comics Like A Book
Comics are visual as well as verbal, but too often we overlook the pictures' contribution to narratives. Award-winning freelance cartoonist and comics chronicler (The Comics Journal, and Rants & Raves, a fortnightly online magazine of comics news and reviews at RCHarvey.com) R. C. Harvey shows how the visuals help tell the stories in ways that words can't. A souvenir of his cartooning career will be distributed.
Friday July 20, 2018 4:00pm – 5:00pm
Room 9
4:00pm
LGBTQ Graphic Novels
Today's most dynamic creators are in kids' comics and they're portraying queer characters in fresh ways. Aminder Dhaliwal (Woman World), Molly Knox Ostertag (The Witch Boy), and Ivy Noelle Weir (Archival Quality) discuss LGBTQ graphic novels for kids: from developing authentic stories to comics as a safe space for all identities.
Friday July 20, 2018 4:00pm – 5:00pm
Shiley Special Events Suite, San Diego Central Library
,
4:00pm
Psychology of Harry Potter and Fantastic Beasts
Are you a die-hard Harry Potter fan? Are you looking forward to the next Fantastic Beasts movie? If so, come see this panel of mental health professionals including Dr. Janina Scarlet (Harry Potter Therapy, Dark Agents), Travis Adams (Supernatural Psychology), Justine Mastin (S upernatural Psychology), and Dr. Jennifer Yen (The Avalon Relics series), as well as actor Mick Ignis (Snape and the Marauders, Stan Against Evil) and illustrator Vince Alvendia (Harry Potter Therapy, Dark Agents) for a discussion of the psychology of Harry Potter and the upcoming Fantastic Beasts films. Dustin McGinnis (McGinnis Music) moderates.
Friday July 20, 2018 4:00pm – 5:00pm
Grand 9, Marriott Marquis San Diego Marina
,
,
4:00pm
The One, The Only, Artist's Edition!
Since their inception nearly a decade ago, Artist's Editions have become one of the most acclaimed (and imitated) formats in comics. IDW has won five prestigious Eisner Awards for their line of massive art books . . . so far! IDW director of special projects Scott Dunbier fills you in on upcoming projects-some not yet announced-and presents a slide show featuring an amazing sampling of art. He'll talk about Artist's Editions, Artist Select Series, and art in general. There will be a special panelist or two, and trivia questions to test your knowledge of comic art (AE related, naturally)-the winner will get an AE prize as well as bragging rights.
Friday July 20, 2018 4:00pm – 5:00pm
Room 4
,
4:00pm
The Science of Star Wars
Ever wondered if lightsabers could one day be a reality? Curious about which Star Wars droid NASA would take into space? Is there a form of fuel that could keep The Resistance out of reach from a First Order fleet? Expert panelists Kim Steadman (systems engineer, NASA-JPL), Emily Manor Chapman (systems engineer, NASA-JPL), Kieran Dickson (editor, CometTV.com, MGM Studios), Fon Davis (Star Wars production designer), Travis Langley (editor, Star Wars Psychology), Steve Huff (fight choreographer and weapons expert), Eliot Sirota (VFX expert), and host Jenna Busch (creator, Legion of Leia) act as your Bor Gullet into the mind of Star Wars creators and break down the science behind a galaxy far, far away. Q&As, surprises, and giveaways will follow.
Friday July 20, 2018 4:00pm – 5:00pm
Room 7AB
,
,
4:00pm
To Infinity & Beyond: Our Dreams for the Future Take Flight
For generations-from Copernicus to Jules Verne to Elon Musk and Jeff Bezos-visionaries have offered their dreams of the future and in doing so inspired mind-blowing innovation. An all-star panel of creators and innovators discuss their greatest influences and what they envision for the future. You can experience dreams made real at the Future Tech Live! Pavilion in the Omni Hotel following the panel.
Friday July 20, 2018 4:00pm – 5:00pm
Room 23ABC
4:00pm
Vanguard at 25: Cutting Edge to Classics
Perhaps more than any other publisher, Vanguard has made its mission, to promote and serve a long list of creators, including Steranko, Frazetta, Infantino, Neal Adams, and Wally Wood. Author-historian J. David Spurlock, ComicMix columnist Ed Catto, and Fast Company journalist Susan Karlin (with possible surprise panelists) celebrate this 25th anniversary.
Friday July 20, 2018 4:00pm – 5:00pm
Room 28DE
,
4:00pm
How to Draw with Adam Hughes
Comics legend Adam Hughes draws using grayscale markers. Adam will share pointers and tips while also answering questions.
Friday July 20, 2018 4:00pm – 5:30pm
Room 2
4:15pm
Bob's Burgers
Wear your best Belcher family costume and get in line early because fans of the Emmy Award-winning animated FOX series Bob's Burgers won't want to miss this panel. Creator and executive producer Loren Bouchard will break news about the upcoming season, and the always entertaining cast including H. Jon Benjamin, Dan Mintz, Eugene Mirman, John Roberts, Kristen Schaal, Larry Murphy, and David Herman will have you howling with laughter with never-before-seen footage, followed by a lively Q&A panel discussion.
Friday July 20, 2018 4:15pm – 5:10pm
Indigo Ballroom, Hilton San Diego Bayfront
4:15pm
DC Justice League
Meet the talented minds behind DC's "New Justice" movement as they share their inspirations behind your favorite DC superheroes. Scott Snyder, Adam Glass, Joshua Williamson, James Tynion IV, Bernard Chang, and Liam Sharp have a lot to share about your favorite characters and their fight for justice.
Friday July 20, 2018 4:15pm – 5:15pm
Room 6DE
4:15pm
Friday Playback Room Block #3
The Playback Room will be showing the following panel presentations from either or both Hall H and Ballroom 20: Star Trek: Discovery, Amazon Originals, and Universal Pictures Glass and Halloween. (Please note: these playbacks will include only the panel discussions. None of the film clips or footage shown at the live events will be shown here.)
Friday July 20, 2018 4:15pm – 6:45pm
Marriott Marina Ballroom DE, Marriott Marquis San Diego Marina
,
4:30pm
Geek Geek Revolution
Geek Geek Revolution is a no-holds-barred geek culture game show featuring five science fiction/fantasy authors competing for the chance to be top geek. In addition, audience members will be asked to write-in questions in hopes of stumping the authors and winning a prize pack of books. Hold onto your hats, nerf herders, this might get ugly. Featuring Andy Weir (Artemis), Delilah Dawson (Kill the Farm Boy), Sylvain Neuvel (Sleeping Giants), Kiersten White (Bright We Burn), Natalie C. Parker (Seafire) and Gini Koch (Aliens Abroad). Moderated by Heath Corson (Nerdist).
Friday July 20, 2018 4:30pm – 5:30pm
Room 8
4:30pm
God of War: Reimagining Franchises
One of the most critically acclaimed PlayStation games of all time returns, reinvigorating an iconic franchise. Hear about the different creative approaches between games and film during reinvention. Cory Barlog (God of War creative director) is joined by Steven DeKnight (producer of Daredevil TV series, director of Pacific Rim: Uprising) and Jordan Vogt-Roberts (director of Kong: Skull Island, Metal Gear Solid upcoming film) in a stunning panel you'll need to see to truly believe.
Friday July 20, 2018 4:30pm – 5:30pm
Room 6BCF
4:30pm
It Was 50 Years Ago Today: Celebrating Planet of the Apes, 2001: A Space Odyssey, and Rosemary's Baby: Geek's Ground Zero
This panel of professional geeksperts celebrate the remarkable year of 1968 by looking back at the genre classics that helped inspire their love of genre cinema, including the original Planet of the Apes, the mind-bending 2001: A Space Odyssey, the Farrow-rific Rosemary's Baby, as well the new number two, The Prisoner, Night of the Living Dead, Barbarella, Yellow Submarine, Ice Station Zebra, and the gonzo Danger: Diabolik. Panel includes moderator Mark A. Altman (The Librarians, Agent X), Charles de Lauzirika (The Alien Anthology, The Martian Extended Edition), Steve Melching (Star Wars Rebels, The Clone Wars), Ashley E. Miller (Thor, X-Men: First Class), Dave Rogers (The Office, The Mindy Project), Robert Meyer Burnett (ST: TNG Blu-rays), Jeff Bond (Geek Monthly magazine), and Thomas P. Vitale (producer, former SYFY channel executive).
Friday July 20, 2018 4:30pm – 5:30pm
Room 5AB
4:30pm
Moms and Motherhood in Comics
What do comics have to say about motherhood? From Mother Boxes to the divine, depictions of the maternal in comics can reveal and subvert cultural attitudes about age, identity, and sexuality. Panelists include Wendy Browne (publisher, WWAC), Karen K. Burrows (writer and media scholar), Emil Ferris (creator, My Favorite Thing Is Monsters), Cat Staggs (artist, DC Comics), Kayla Sutton (writer, REMEZCLA), and Maggie Thompson (writer, editor). Moderated by Andrea Ayres (writer, The Beat).
Friday July 20, 2018 4:30pm – 5:30pm
Room 24ABC
4:30pm
Ray Harryhausen: The Return of the Special Effects Godfather
Filmmaker John Walsh and collections manager Connor Heaney reveal Harryhausen Foundation's plans to bring his iconic cinema creations back to life. See a rare short documentary along with a Q&A and rare images from the founder of modern special effects.
Friday July 20, 2018 4:30pm – 5:30pm
Room 26AB
4:45pm
Celebrating 90 Years of Mickey Mouse with D23: the Official Disney Fan Club
From Steamboat Willie to today, Mickey's career has taken him on an epic journey that has endeared him to fans around the world. D23's Justin Arthur hosts a panel including Bret Iwan (voice actor), Becky Cline (director, the Walt Disney Archives), and Mark Henn (master Disney animator), who look at Mickey's legendary roles in animated films and television shows, the Magic Kingdoms, and beyond.
Friday July 20, 2018 4:45pm – 5:45pm
Room 6A
5:00pm
Berger Books: The Second Wave
Berger Books keeps great comics coming in its second wave of new and unusual genre-bending series. Editor Karen Berger (Vertigo founder) is joined by Christopher Cantwell (co-creator of AMC's acclaimed Halt and Catch Fire, She Could Fly), Dean Haspiel (Emmy Award-winning artist of HBO's Bored to Death, The Alcoholic), legendary comics writer Ann Nocenti (The Seeds), art director Richard Bruning, and the one and only Dave Gibbons (The Originals expanded edition) plus a special surprise panelist and announcement!
Friday July 20, 2018 5:00pm – 6:00pm
Room 25ABC
5:00pm
Building Your Own Themyscira: Connecting with Other Geek Bosses
Lisa Granshaw (GeekFold) moderates a discussion with Jordan Ellis (Jordandene and The Sartorial Geek), Robyn Warren (GeekGirlStrong), Sam Maggs (The Fangirl's Guide to the Galaxy and Wonder Women), Jaimie Cordero (Espionage Cosmetics), Jazzlyn Stone (Bombsheller), and Rose del Vecchio (FanMailBox) about finding your niche, building professional relationships, and fostering community over competition.
Friday July 20, 2018 5:00pm – 6:00pm
Grand 1 & 2, Marriott Marquis San Diego Marina
5:00pm
Bumblebee
Paramount Pictures brings Transformers to Comic-Con Hall H for the first time with Bumblebee. Director Travis Knight will be joined by star Hailee Steinfeld and cast in a panel moderated by Entertainment Weekly's Anthony Breznican.
Friday July 20, 2018 5:00pm – 6:00pm
Hall H
5:00pm
Comic Pitch Review
If you're a writer or artist attending the , this is your chance to practice giving your pitch ahead of time' and get some free coaching from a pro. So, what's a pitch? A pitch is the way you present yourself or your project to others. It is usually a brief speech designed to persuade and interest your listener in what you're doing or what you've made. Most creators have no trouble coming up with fantastic ideas for new comics, but many of those same creators struggle to talk clearly and concisely about those ideas to other people. That's your pitch. And if you want to bring your project to life, you must be able to give a good one. Fortunately, this is a skill you can learn and improve with practice' and Pitch Review is a great place to do that. Pitch reviews will be conducted by Douglas Neff, a professional speechwriter, speaker coach, and host of the . This is not a panel. Instead, these are 3- to 5-minute individual coaching sessions for as many people as can be accommodated in the scheduled time. Everyone is welcome, but please note that showing up is not a guarantee that you'll get a review session. Spaces are allotted on a first-come, first-served basis.
Friday July 20, 2018 5:00pm – 6:00pm
Santa Rosa Room, Marriott Marquis San Diego Marina
,
5:00pm
DC For Young Readers
DC is excited to share advance information on DC Super Hero Girls graphic novels and DC Ink and DC Zoom, the new imprints for young readers. Top talent, Art Baltazar and Franco, Agnes Garbowska, Monica Kubina, and Dustin Nguyen give you a glimpse into their projects and spill secrets on things to come.
Friday July 20, 2018 5:00pm – 6:00pm
Room 9
5:00pm
Handling Challenges: Bans and Challenges to Comics
Comics are uniquely vulnerable to challenges and bans, especially those for young readers. Learn what you can do if they're challenged in your school or library from panelists Judd Winick (HiLo: Waking the Monsters), Charles Kochman (editorial director, Abrams ComicArts), Candice Mack (teen services manager, Los Angeles Public Library), Gina Gagliano (marketing and publicity manager, First Second), and David Saylor (VP/creative director/trade publishing/editorial director, Graphix).
Friday July 20, 2018 5:00pm – 6:00pm
Shiley Special Events Suite, San Diego Central Library
5:00pm
I'll Take Dementors for $500, Obi-Wan: A Fan Game Show (Heroes and Villains edition)
Do you know the entire DC universe by their legal names? Can you identify a Star Wars villain from a single wicked line? How about list all of the Unforgivable Curses and every flavor of Bertie Bott's Every Flavor Beans? SDCC fans test their knowledge in this game show, competing head-to-head with fellow fans and bestselling authors in categories like "The Dark Side," "Badass Chicks," and "Winter Is Coming," using audio clips from Star Wars, Game of Thrones, and Harry Potter audiobooks. Star Wars narrator Marc Thompson will host in character as Obi-Wan Kenobi and select a few lucky audience members to compete onstage alongside the authors.
Friday July 20, 2018 5:00pm – 6:00pm
Grand 9, Marriott Marquis San Diego Marina
5:00pm
JAKKS Pacific: New Toy Releases
JAKKS Pacific will preview all the new figures and collectibles they will be releasing in the coming months. Attendees will get an exclusive first look at new items for Harry Potter, Nintendo, MegaMan, DC Originals, Incredibles 2, and more. Following the preview will be a Q&A with members of JAKKS' development team and special giveaways.
Friday July 20, 2018 5:00pm – 6:00pm
Room 29AB
,
5:00pm
Mold/Resign/3D Printing & FX Techniques
Fon Davis (model maker, SFX expert on Star Wars episodes), Don Westos (mold/resin production expert), and Sam Girgis (BiggerBoxModels) discuss all aspects of garage kit modeling and utilizing 3D printing techniques for new and existing home business ideas.
Friday July 20, 2018 5:00pm – 6:00pm
Room 11
, ,
,
5:00pm
Moonbase and Beyond: The New Push to Deep Space
Since SDCC 2017, a new era of discovery has emerged. Budget priorities have dramatically changed and resources for space exploration have surged. This means the most powerful rocket ever launched (the SLS) is now on track to deliver a 25-metric-ton payload (including humans) to the moon. The moon will serve as a stepping stone toward eventual missions to Mars and deeper into the solar system. Panelists Cady Coleman (retired NASA astronaut) and Marshall Smith (director of cross-program systems integration/exploration systems at NASA) along with moderator Steve Broback (cofounder, Dent the Future) will discuss the goals, the timing, and the logistical needs for this exciting new age of exploration.
Friday July 20, 2018 5:00pm – 6:00pm
Room 4
5:00pm
Pop Culture Witches
In an age where powerful women are finally being celebrated, it's worth looking at the pop culture witches, enchantresses, genies, charmers, and sorceresses who conjured the craft in our popular imaginations in the past. How have women with (super) powers been portrayed, and how is that portrayal evolving? Hosted by Ben Blacker (Vertigo's Hex Wives; co-creator, The Thrilling Adventure Hour). Panelists include Jessica O'Toole and Amy Rardin (showrunners, CW's Charmed), Nell Scovell (creator, Sabrina the Teenage Witch), Ruth Connell (Rowena on Supernatural), and practicing witch Juliana Crouch.
Friday July 20, 2018 5:00pm – 6:00pm
Room 23ABC
5:00pm
Star Trek: A Fandom Divided?
Larry "Dr. Trek" Nemecek (The Trek Files, Trekland's Portal 47) hosts a panel of Trek podcasters asking if age or even tech affinity is amplifying the controversies surrounding Star Trek: Discovery, or is it all much ado about nothing? Be a part of the Q&A and be recorded live for later podcasts' use. Panelists will include John Champion (Mission Log: A Roddenberry Podcast, The Trek Files), Ken Ray (Mission Log: A Roddenberry Podcast MacOSken), Alison "Kenna" Pitt (Priority One), Kayla Iacovino (TrekMovie, ShuttlePod), and trek.fm's Aaron Harvey (Saturday Morning Trek, TrekMovie).
Friday July 20, 2018 5:00pm – 6:00pm
Neil Morgan Auditorium, San Diego Central Library
5:00pm
The BOOM! Box Summer Mixtape
There's only one place to discover your favorite comics like Lumberjanes, Giant Days, Fence, The Backstagers, and more: It's the BOOM! Box imprint of BOOM! Studios. Lilah Sturges (Lumberjanes: The Infernal Compass), Jackie Ball (Goldie Vance), Brooklyn Allen (Lumberjanes co-creator), Mariko Tamaki (Lumberjanes novels), Josh Trujillo (Dodge City), Sarah Kuhn (Clueless), and other creators wwho bring you the most acclaimed progressive YA comics in the industry will lead a discussion about what's next for the imprint that launched a movement in the world of graphic fiction. Moderated by Mey Rude (Autostraddle).
Friday July 20, 2018 5:00pm – 6:00pm
Room 32AB
5:00pm
The State of the Industry: Animation Superstars
For the 12th year in a row, ASIFA-Hollywood brings together some of the greats in animation to discuss the animation industry, where it's headed, and anecdotes on how they broke into the industry. Moderator Brooke Keesling (animation talent recruiter at Cartoon Network, Warner Bros., Disney, and director of communications and culture at The Animation Guild) leads a lively discussion with animation giants Dave Thomas (Wander Over Yonder, Mickey Mouse shorts, Fairly Odd Parents, El Tigre), Katie Rice (the new Animaniacs, Mighty B!, Pinky Malinky, El Tigre), Jorge Gutiérrez (Book of Life, Son of Jaguar, El Tigre), and Ashley Long (Paradise P.D., Brickleberry, American Dad!).
Friday July 20, 2018 5:00pm – 6:00pm
Room 28DE
5:00pm
The Women of Star Wars
UPDATED: Fri, Jul 06, 02:02PM
For the past 40 years, the Star Wars galaxy has expanded at a remarkable rate. Behind the scenes, creators have worked to round that galaxy out and to maintain cultural relevancy by appealing to new fans from different walks of life. Authors E. K. Johnston (Star Wars: Ahsoka) and Zoraida Córdova (From a Certain Point of View) join writer Nicole Dubuc (Forces of Destiny) to discuss the impact of a more inclusive Star Wars, from the writers to the actors to, of course, the characters you know and love.
Friday July 20, 2018 5:00pm – 6:00pm
Room 7AB
, , | U: Updated , ,
, ,
5:00pm
IDW Entertainment & SYFY: Premiere Screening of Wynonna Earp, "Blood Red and Going Down"
The cast and creators of the breakout SYFY hit series Wynonna Earp celebrate the beginning of season 3. With cast members Melanie Scrofano, Shamier Anderson, Tim Rozon, Domonique Provost-Chalkley, Katherine Barrell, Varun Saranga, and Chantel Riley, showrunner Emily Andras, and comic creator Beau Smith, watch an exclusive screening of the first episode of the new season, "Blood Red and Going Down."
Friday July 20, 2018 5:00pm – 6:30pm
Horton Grand Theatre
,
,
5:15pm
Archer: Discussion and Q&A
Archer is FXX's Emmy Award-winning, animated comedy that recently wrapped its ninth season, Danger Island, and has been renewed for a tenth! This season centered on the semi-functioning alcoholic seaplane pilot Sterling Archer, a lush on the lush South Pacific island of Mitimotu. During a quest for an ancient native idol, Sterling and "friends" survived quicksand, cannibals, super-intelligent monkeys, and even each other. The voice cast of H. Jon Benjamin, Aisha Tyler, Jessica Walter, Chris Parnell, Amber Nash, and Lucky Yates, plus executive producers Adam Reed and Matt Thompson, co-executive producer Casey Willis and art director Chad Hurd discuss bringing this action-packed series to life.
Friday July 20, 2018 5:15pm – 6:15pm
Indigo Ballroom, Hilton San Diego Bayfront
5:30pm
Are You Still a Fan?
TBA
Friday July 20, 2018 5:30pm – 6:30pm
Room 5AB
5:30pm
Diversity and Inclusivity from the Perspective of Libraries/Publishing/Authors in the Industry.
In the age where the inclusion of positive representation for marginalized groups in all media has grown but the need has not diminished, how has the conversation of increasing diversity in literature changed? How has the ground that's been covered changed the landscape? Lion Forge's Christina "Steenz" Stewart and senior editor Amanda Meadows and a panel of industry experts discuss how to truly produce "comics for everyone."
Friday July 20, 2018 5:30pm – 6:30pm
Room 8
5:30pm
Into the Fanzone! Celebrating Pop Culture in YA Literature
A growing number of YA books celebrate the awesomeness of fans, pop cultureand fandom. Anger Is a Gift by Mark Oshiro, Not Your Sidekick by C. B. Lee, All the Feels by Danika Stone, Queens of Geek by Jen Wilde, and Riverdale and Ship It by Britta Lundin are just a few. In this interactive panel, authors share their ideas about modern publishing with Holly West (Feiwel & Friends and Swoon Reads), an editor who knows how important it is to appeal to a varied readership, as they talk writing, publishing, and-most important-the fans!
Friday July 20, 2018 5:30pm – 6:30pm
Room 24ABC
5:30pm
Sixty Years of Famous Monsters
The world's oldest monster brand celebrates 60 years of scares by marching into a new multimedia deal with Echo Lake Entertainment! Publisher Philip Kim and editor Holly Interlandi announce the American Gothic Press adaptation of violent crime spectacle Nice alongside the creative team: writers Joseph Ettinger (Santa Clarita Diet) and Dagen Walker (Atomica), showrunner Rockne S. O'Bannon (Farscape), director John Terlesky (Agents of S.H.I.E.L.D.), interior artist Marc Rene (Oak Island), and cover artists Tula Lotay (All-Star Batman) and David Mack (Jessica Jones). Also featured on the panel will be Face Off' s Walter Welsh giving insight on the final season of SYFY's hit monster makeup show. Everyone attending the panel will get a free gift! Moderated by Matt Corrigan of the Launchpad Podcast.
Friday July 20, 2018 5:30pm – 6:30pm
Room 26AB
,
5:30pm
SYFY WIRE's Fangrrls: Women Changing the Game
The landscape of sci-fi has changed-and it's never going back. Women aren't just making some of the best, most groundbreaking work found in the genre today, they're also redefining what it means to be a fan. Come geek out with the panelists and moderator Cher Martinetti (Fangrrls' managing editor) as they chat about their current obsessions and discuss how they're blazing their own path and changing the industry.
Friday July 20, 2018 5:30pm – 6:30pm
Room 6DE
5:30pm
Drawing Comics with Carlos D'Anda (Bilingual)
Speaking in both Spanish and English, Carlos D'Anda will demonstrate his techniques in inking, pencilling, coloring, and layout. D'Anda is an American comic book artist who has worked on Marvel's Star Wars comic. He is most famous for his work on Deathblow, Outsiders, and Batman: Arkham City. Recently, he has worked on DC Universe Online.
Friday July 20, 2018 5:30pm – 7:00pm
Room 2
5:45pm
Marvel Television: Marvel's Cloak & Dagger
San Diego will be getting a little taste of New Orleans! Meet series stars Olivia Holt, Aubrey Joseph, Emma Lahana, Ally Maki, and executive producer/showrunner Joe Pokaski of the new hit summer series that redefined the superhero genre, Marvel's Cloak & Dagger. Featuring a lively Q&A moderated by executive producer and head of Marvel Television Jeph Loeb, along with a look at exclusive, never-before-been-seen footage. And don't forget to tune in to watch all-new episodes, Thursdays, 8/7c, on Freeform.
Friday July 20, 2018 5:45pm – 6:45pm
Ballroom 20
5:45pm
Skybound Entertainment: What's Next
Skybound chairman Robert Kirkman (The Walking Dead, Oblivion Song),CEO David Alpert (The Walking Dead franchise, Outcast),and Skybound North CEO and partner Catherine Winder (Star Wars: The Clone Wars, Robert Kirkman's Secret History of Comics) discuss what's next for the company behind building one of the most successful media franchises in pop culture history, The Walking Dead. They will also be joined by Skybound Games' Ian Howe who will discuss what's to come for Skybound's first game studio. Moderated by Ify Nwadiwe.
Friday July 20, 2018 5:45pm – 6:45pm
Room 6BCF
6:00pm
Best and Worst Manga of 2018
There's a lot of manga available in English now, but what's really worth reading? A panel of opinionated manga bloggers and comics curmudgeons spotlight the best new manga that hit the shelves in the past year. In rapid-fire rounds, see them rave about their favorite continuing series! Watch them rant about the excruciatingly mediocre manga that they were forced to read (so you won't have to)! Find out what Brigid Alverson (SmashPages, School Library Journal), Zac Bertschy (Anime News Network), Christopher Butcher (Toronto Comic Arts Festival), and Deb Aoki (Publishers Weekly) loved and loathed to read in the past year. Hear about their picks for the most anticipated upcoming releases for fall 2018 and beyond, and discover their favorite underappreciated manga gems that are worth picking up.
Friday July 20, 2018 6:00pm – 7:00pm
Room 4
,
6:00pm
Creator Origins: A Candid Conversation on How it All Began
Every hero has an origin story, the defining moment where they took the leap into greatness . . . so, too, do comic book creators! comiXologists Matt Kolowski and Kiersten Wing host some of the industry's brightest comic creators, including Tim Seeley (Hack/Slash, Revival), Mike Norton (Revival), Sam Humphries (Green Lanterns), Alti Firmansyah (Star-Lord and Kitty Pryde), C. Spike Trotman (Iron Circus Comics), Magdalene Visaggio (Eternity Girl, Kim & Kim), Mark Sable (Graveyard of Empires), and Kristian Donaldson (The Massive, DMZ) in a tell-all panel where they'll recount their humble beginnings and their journey to stardom. Get an inside look and listen to these creators' hard-won knowledge, sure to inspire aspiring comic creators and fans alike.
Friday July 20, 2018 6:00pm – 7:00pm
Room 9
6:00pm
DC Vertigo
It's a new age of DC Vertigo! Meet the new voices behind DC Vertigo comics, focusing on modern, high-concept stories for fans of fantasy, crime, supernatural, horror, and satire. Now home to the best talent from novels, games, comic books, and more, this next generation will take this beloved imprint to new heights, beginning with the launch of the Sandman Universe on 8/8/18.
Friday July 20, 2018 6:00pm – 7:00pm
Room 23ABC
6:00pm
Extraordinary Women, Extraordinary Animation -get started in Animation!
These talented designers and animators share how they turned their talents into inspiring careers and how you can too! Emily Williams (The Weather Girls), Lynne Mitchell (Rabbit Hole Productions), Jennifer Chiu (Motion Sickness) Ashley Postlewaite (Renegade Animation), Kt Weber (PXL agency, Netflix, Disney XD), and Victoria Nece (Adobe) discuss what's new in the art, science, and business of animation, with a particular focus on character design and how new technology, like Adobe Character Animator, and old technology, like After Effects, is making it easier than ever, no matter what your background, to get started animating! Session will be moderated by Erica Schisler (Adobe).
Friday July 20, 2018 6:00pm – 7:00pm
Room 11
6:00pm
Legendary Comics, 2018 and Beyond
Legendary Comics is part of Legendary Entertainment, the company behind such films as Kong: Skull Island, Pacific Rim Uprising, and the upcoming Godzilla: King of the Monsters. Legendary Comics' Robert Napton and other panelists will be sharing secrets about their upcoming comic releases, including the just-announced Lost in Space: Countdown to Danger, the comic continuation of the hit television series, as well as John Barrowman, Carole Barrowman, and Erika Lewis's original series Cursed, Richard Dinnick's (Doctor Who) new series Rob, Firebrand Season 2, the latest on the comic book MonsterVerse, and a few surprises!
Friday July 20, 2018 6:00pm – 7:00pm
Room 29AB
6:00pm
Mega Man: Fully Charged TV Series Premiere
Kazuhiro Tsuchiya (CAPCOM, video game producer, Mega Man, Asura's Wrath), Man of Action (creators of Ben 10 and the team and characters of Big Hero 6), and Logan McPherson (DHX Studios, VP, creative and animated production, Slugterra, The Deep, Cloudy with a Chance of Meatballs (2D series)) give a behind-the-scenes peek into the production of this new animated show, aimed at kids 5 to11. Celebrating the 30-year legacy of this iconic, game-based character, the panelists will discuss the background and creative evolution of the new series, followed by screening of never-before-seen footage from the show, coming soon to Cartoon Network.
Friday July 20, 2018 6:00pm – 7:00pm
Room 25ABC
6:00pm
Red Menace or Not?
Comic book creators from BUBBLE Comics (Russia) analyze the most popular Russian characters in American comics and movies and determine if those depictions are actually close to reality. The panel will include Q&A with BUBBLE Comics editorial staff Artem Gabrelyanov (publisher, writer), Roman Kotkov (editor-in-chief, writer), and Evgeniy Eronin (editor, writer).
Friday July 20, 2018 6:00pm – 7:00pm
Room 28DE
6:00pm
Sci-Fi & Fantasy Book Trivia
Find out what's new and upcoming from Orbit, and win free books by playing this Jeopardy!- style trivia game show. "I'll take science fiction and fantasy novels for $400, please!" Orbit's marketing staff will test your knowledge banks-with some special appearances.
Friday July 20, 2018 6:00pm – 7:00pm
Grand 9, Marriott Marquis San Diego Marina
6:00pm
Simpsons Collector Group
Simpsons collectors of the world, unite! Get a chance to meet and mingle with fellow collectors of Simpsons merchandise from all over. This gathering, hosted by the staff of the Simpsons Collectors website, is a great chance to network with other collectors and share your experiences in the hobby with others.
Friday July 20, 2018 6:00pm – 7:00pm
Grand 1 & 2, Marriott Marquis San Diego Marina
6:00pm
Star Wars Fans in America's Finest City
Members of the San Diego chapters of the 501st Legion, Rebel Legion, Mandalorian Mercs, and Droid Builders discuss how their love of a galaxy far, far away led to volunteerism in San Diego and across Southern California.
Friday July 20, 2018 6:00pm – 7:00pm
Room 7AB
6:00pm
The Passage
Based on Justin Cronin's bestselling fantasy book trilogy, FOX's world premiere screening of this epic, character-driven thriller about a secret government medical facility experimenting with a dangerous virus that could either cure all disease or cause the downfall of the human race will be followed by a moderated conversation and fan Q&A with stars Mark-Paul Gosselaar (NYPD Blue, Saved by the Bell), Saniyya Sidney (Hidden Figures, American Horror Story), Henry Ian Cusick (Lost, The 100), and Jamie McShane (Bosch), executive producer Liz Heldens (Friday Night Lights, Deception), executive producer/ director Jason Ensler (The Exorcist), and author Justin Cronin. The Passage will premiere on FOX in early 2019.
Friday July 20, 2018 6:00pm – 7:00pm
Room 6A
6:00pm
The Writer's Journey: Maximizing Your Potential in the New Marketplace
The shifting 21st-century digital frontier means the age-old methods of building a career have been rendered irrelevant, and this group of Hollywood screenwriters and graphic novel creators share insider information, publishing secrets, and the professional realities on how to develop your ideas into a viable property and market yourself accordingly. Moderated by 2015 Disney/ABC Writing Program winner and 2014 Eisner Award nominee Brandon Easton (Vampire Hunter D: The Series, Marvel's Agent Carter), the panel includes producer Geoffrey Thorne (Black Panther's Quest, The Librarians), artist/writer Tony Puryear (Queen of the South, the Schwarzenegger film Eraser), writer Ubah Mohamed (DC's Legends of Tomorrow, Gang Related), writer Brandon Thomas (Catalyst Prime: Noble, Skybound's Horizon), and writer Bryan Hill (DC's Titans, Ash vs Evil Dead).
Friday July 20, 2018 6:00pm – 7:00pm
Room 32AB
,
,
6:15pm
Sony Pictures Panel
Sony Pictures presents two of their most anticipated films produced in association with Marvel. First up, filmmakers and talent will show you what's in store as the lethal protector Venom finally gets his own movie.Then, the creators of Spider-Man: Into the Spider-Verse give you an inside look at their groundbreaking animated movie.
Friday July 20, 2018 6:15pm – 7:15pm
Hall H
Comics,
6:30pm
#METOO to #TIMESUP: An Action Summit for Comics
#MeToo started a movement, and now #TimesUp for change in comics. An all-star lineup of female and gender-nonconforming comics pros brainstorms at this idea summit. Amy Chu (writer, Poison Ivy and Wonder Woman), Sarah Gaydos (editorial director, Oni Press), Taneka Stotts (writer/editor, Beyond Press), Lilah Sturges (writer, Jack of Fables, Blue Beetle), Aminder Dhaliwal (Disney Animation director, Drawn & Quarterly creator), Pia Guerra (artist, Y: The Last Man), and Joan Hilty (comics editor, Nickelodeon) engage in a lively discussion of how to stamp out under-representation, harassment, and bad labor practices in order to make comics into a consistently safe, diverse, innovative workplace that thrives on inclusion.
Friday July 20, 2018 6:30pm – 7:30pm
Room 8
, ,
,
6:30pm
An Evening with Batman's Brain
E. Paul Zehr (Becoming Batman, Chasing Captain America), Travis Langley (Batman and Psychology, Daredevil Psychology), Paul Levitz (writer/editor/publisher, DC Comics), Lee Meriwether (Catwoman, Miss America), Michael Uslan (executive producer, Batman), and Mark D. White (Batman & Philosophy, Doctor Strange & Philosophy) discuss the physiology, psychology, and philosophy of DC's Dark Knight in a session moderated by Aaron Sagers (entertainment journalist).
Friday July 20, 2018 6:30pm – 7:30pm
Room 5AB
6:30pm
Frankenstein Rarities: 200th Anniversary Edition
A celebration of one of the most iconic characters in entertainment history. Mary Shelley had no idea what would happen to her creation! You will see a tribute to Boris Karloff as the Frankenstein Monster, Frankenstein in animated form from several studios, Lon Chaney as the Monster in a rarely seen episode of Suspense, Chaney opposite Abbott and Costello on a 1950s variety show, the hilarious Frankenstein the Musical with Steve Allen, A salute to Mel Brooks's Young Frankenstein, and some "monstrous" surprises!
Friday July 20, 2018 6:30pm – 7:30pm
Room 26AB
,
6:30pm
ULTRAVERSE: 25th Anniversary Celebration
In June 1993, Malibu Comics launched a new, well-conceived, writer-driven superhero universe combining the talents of new and veteran creators with innovative marketing: The Ultraverse. With titles like Prime, Freex, Firearm, Night Man, Ultraforce, and Rune, there were comics, a live-action short, a TV series, video games, action figures, and an animated series . . . and then suddenly it was gone. What happened? And why do fans still love the it? Ultraverse founders Tom Mason, Chris Ulm and Dave Olbrich, artists Aaron Lopresti (Sludge), Barb Kaalberg (Solitaire), Rick Hoberg (The Strangers) and Terry Dodson (Mantra), BOOM! Studios founder Ross Richie (an Ultraverse veteran), Ultraverse super-fan Robert McGinty, moderator J. C. Vaughn (Overstreet) and surprise panelists will celebrate this milestone!
Friday July 20, 2018 6:30pm – 7:30pm
Room 24ABC
,
6:45pm
Catching Up with Adam Savage
If you haven't heard, Tested.com's Adam Savage is heading back to Discovery Channel! He'll be appearing in both MythBusters Jr., as well as his own solo series. Hear (and in some cases, see previews of) everything Adam's up to right now, which may or may not include a short film with Peter Jackson (okay, it does).
Friday July 20, 2018 6:45pm – 7:45pm
Room 6DE
6:55pm
Friday Playback Room Block #4
The Playback Room will be showing the following panel presentations from either or both Hall H and Ballroom 20: Bumblebee, Marvel Television: Marvel's Cloak & Dagger, Sony Pictures Panel, and AMC's Preacher. (Please note: these playbacks will include only the panel discussions. None of the film clips or footage shown at the live events will be shown here.)
Friday July 20, 2018 6:55pm – 10:05pm
Marriott Marina Ballroom DE, Marriott Marquis San Diego Marina
,
7:00pm
Breaking in and Monetizing Your Comics with Webtoon
Looking to break into creator-owned comics with the world's largest comics publisher? Hear from creators including Kaitlyn Narvaza a.k.a. instantmiso (Siren's Lament), Monica Gallagher (Assassin Roommate, BOO! It's Sex), Leeanne Krecic a.k.a. Mongrel Marie (Let's Play), Uru-Chan (unOrdinary), and 2018 Eisner-nominee Ryan Benjamin (Brothers Bond) on what it takes to break into the industry, how they've built their fan base through Webtoon, and how to survive once you're a full-time creator. Webtoon's head of content Tom Akel will walk you through how to publish and promote your own IP on the Discover platform, provide details on Webtoon's new ad sharing program, their partnership with Patreon, and the latest Webtoon comic contest with an $80k first prize.
Friday July 20, 2018 7:00pm – 8:00pm
Room 4
,
7:00pm
comiXology Originals: Comics for the YA Fan
The biggest news in comics is comiXology's exclusive content program, comiXology Originals, but did you know they're also offering an outstanding selection of comics perfect for young adult fiction readers? comiXologists Matt Kolowski and Kiersten Wing chat with the talented minds behind comiXology Originals' YA offerings like Superfreaks, as well as other upcoming titles. Hear from Elsa Charretier (Superfreaks, Star Wars Adventures), Pierrick Colinet (Superfreaks, Star Wars Adventures), Margaux Saltel (Superfreaks), Tyler Crook (Harrow County), Kel McDonald (Cautionary Fables & Fairytales), M. K. Reed (The Castoffs, Palefire), and Tish Doolin (Modus Operandi) as they recount their creative journey and give tips on crafting comic stories aimed at the young adult fiction fan.
Friday July 20, 2018 7:00pm – 8:00pm
Room 29AB
7:00pm
Hip-Hop & Comics: Cultures Combining
Hip-Hop and comics don't just share influences and inspirations, they've constantly crossed over through the last five decades: graffiti artists and rappers make use of superheroic imagery; producers explore untold universes of sound; comics incorporate hip-hop's music, visual vocabulary, and attitude; and both forms reconfigure existing elements to create groundbreaking new works. Patrick A. Reed (Depth of Field) assembles an all-star group of visual and musical innovators to discuss the enduring connections between these two vital creative cultures.
Friday July 20, 2018 7:00pm – 8:00pm
Room 9
7:00pm
Queer Fear
Horror films, TV shows and comics have always attempted to bring people to the threshold of their fears and force them to come face-to-face with the "otherness" that exists outside of the mainstream. For those in the LGBTQ+ community, this sense of otherness is not only terrifying and titillating, it's quite often also relatable. The LGBTQ+ community has had a long history of intersection with the horror genre-from the Gothic literature of the yesteryear to the modern cinema of today. As films, televisionand other popular media become more diverse, does a gay horror genre exist? And if so, what makes it different from mainstream horror? How does the current political climate alter the lens through which people celebrate and connect to the macabre? Prism Comics and moderator/screenwriter Michael Varrati (Tales of Poe, host of Dead for Filth) and panelists John C. Clark (A Closer Walk with Thee), Erlingur Óttar Thoroddsen (Rift, Child Eater), Brie Williams (A Closer Walk with Thee, Welcome to Night Vale), and others explore horror from a queer point of view.
Friday July 20, 2018 7:00pm – 8:00pm
Room 28DE
7:00pm
Shout! and Scream Factory's Breaking News
Shout! Factory's Brian Ward (producer) and Jeff Nelson (senior marketing director), along with moderator Bill Hunt (The Digital Bits), will take you behind the scenes at Shout! Factory and Scream Factory. They'll have exclusive announcements, sneak peeks from upcoming Blu-ray, DVD, and theatrical releases and more.
Friday July 20, 2018 7:00pm – 8:00pm
Room 32AB
,
7:00pm
Silicone vs Foam Latex… What to Use
Makeup effects artist Jeff Barkley (Frost: Portrait of a Vampire, Monster Manor, Videodrome) will demonstrate and discuss the differences in silicone, foam latex, and gelatin for use in makeup FX for film and cosplay. Jeff will be joined onstage by pro cosplayers Trey Barkley (Sparrow's Flight) and DesiRee Preston (Enasni Volz) to answer any questions you may have.
Friday July 20, 2018 7:00pm – 8:00pm
Grand 1 & 2, Marriott Marquis San Diego Marina
7:00pm
Star Wars Tourism: Visiting the Galaxy Far, Far Away on Earth
From the deserts of Tunisia and California to the glaciers of Norway and the coast of Ireland, Star Wars filming sites are the new travel destination. James Floyd (contributor, Star Wars website and Star Wars Insider), Ash Crossan (host, ET Online), and Charla Teeters-Stewart (director, Imperial County Film Commission) will help you learn about where to go, how to get there, and how to get the most out of it with your fellow Star Wars fans.
Friday July 20, 2018 7:00pm – 8:00pm
Room 7AB
7:00pm
The Art of Video Games: Create a Cover Artist Jam!
UDON's chief Erik Ko hosts top talents from the studio and a guest artist to create a cover art jam live! A lucky winner will get to keep the final art! There will also be a trivia Q&A where the audience can get surprised art books and collectible items from UDON.
Friday July 20, 2018 7:00pm – 8:00pm
Room 25ABC
7:00pm
The Last Sharknado: It's About Time
For the last time ever, Comic-Con will be home to a Sharknado panel. Go shark to the future with the cast of the final installment in SYFY's fin-tactic movie franchise. Stars Ian Ziering, Tara Reid, and Cassie Scerbo are joined by a slew of surprise panelists and celebrity cameos as they take the stage together for the last time!
Friday July 20, 2018 7:00pm – 8:00pm
Room 6BCF
7:00pm
The Magic: It's the Story Development
Do you have a story idea? Are you looking for better ways to develop your story? How do Marvel, Disney, and Pixar do it? Learn the techniques: What if, effect to cause, story starts in the middle, role of fear, arcs, change, choice, gaps, and archetypes versus stereotypes. Craig Caldwell (USTAR professor, University of Utah) teaches the techniques that will grab your audience from the opening image until the inevitable ending with a twist. He uses extensive visual clips to illustrate and clarify the development process. Craig Caldwell has worked at Disney and EA and is author of Story Structure and Development: A Guide for Animators, VFX Artists, Game Designers, and Virtual Reality.
Friday July 20, 2018 7:00pm – 8:00pm
Room 11
, ,
,
7:00pm
Trailer Reactions Live: Checking Out the Latest Film and Television Trailers
This panel of nationally known film and television critics and industry writers screen some of the newest and most anticipated trailers from upcoming films and TV and then break down reactions and expectations. They'll also offer behind-the-scenes tidbits and the latest news of each.
Friday July 20, 2018 7:00pm – 8:00pm
Grand 9, Marriott Marquis San Diego Marina
7:00pm
What's Up with Penguin!
Anne Sowards (Ace), Rebecca Brewer (Ace), Kara Brammer (Penguin Young Readers), and Jennifer Dee (Penguin Young Readers) give you the dish on forthcoming books from authors and licensed properties such as Jim Butcher, Marie Lu, S. M. Stirling, Ransom Riggs, Patricia Briggs, Natalie C. Parker, Mark Lawrence, Ilona Andrews, Beth Revis, E. K. Johnston, Rachel Caine, and many more. You can expect giveaways like advanced reading copies!
Friday July 20, 2018 7:00pm – 8:00pm
Room 23ABC
7:00pm
Drawing with Nicholas Nemiri
Nicolas Nemiri is a French comic book artist based in Beijing, China. Take this opportunity to witness his mesmerizing work process using a traditional brush, a calligraphy pen, and even watercolor.
Friday July 20, 2018 7:00pm – 8:30pm
Room 2
7:00pm
(Friday)
San Diego Comic-Con is proud to once again host the , a fast-paced networking event that puts writers and artists together to help them meet potential new creative partners. Here's how it works: In two 2-hour sessions (this one and another on Sunday at noon), writers and artists (pencillers, inkers, colorists, etc.) will sit down across from each other at a table. Then, in 5-minute sessions, they will talk one-on-one with each other about their ideas and skills. At the end of each 5-minute period, participants will get up and move on to the next person. If they are interested in furthering the conversation, they can exchange contact information. If not, they can politely move on. Think of it as speed-dating, but for writers and artists!
Friday July 20, 2018 7:00pm – 9:00pm
Santa Rosa Room, Marriott Marquis San Diego Marina
7:00pm
World Premiere of The Death of Superman
The Man of Steel meets his ultimate match when Doomsday comes to Earth-hell bent on destroying everything and everyone in his path, including the Justice League-in the all-new, action-packed The Death of Superman. Produced by Warner Bros. Animation and DC Entertainment, the feature-length animated film is the latest DC Universe movie to continue Warner Bros. Home Entertainment's tradition of debuts at Comic-Con International. Witness the film's world premiere, then stay for an entertaining panel featuring Jerry O'Connell (Crossing Jordan, Stand By Me) as Superman, Rebecca Romijn (X-Men, The Librarians) as Lois Lane, Jason O'Mara (The Man in the High Castle, Terra Nova) as Batman, and Christopher Gorham (Covert Affairs, Ugly Betty) as The Flash, alongside the filmmaking crew of producer/co-director Sam Liu (Gotham by Gaslight), co-director Jake Castorena (Justice League Action), screenwriter Peter J. Tomasi (Green Lantern: Emerald Knights), and executive producer James Tucker (Justice League Dark) . . . plus a few surprise panelists. The all-star cast also features Rainn Wilson (The Office) as Lex Luthor, Rosario Dawson (Sin City) as Wonder Woman, Shemar Moore (S.W.A.T.) as Cyborg, Nathan Fillion (Castle) as Green Lantern/Hal Jordan, Matt Lanter (Timeless) as Aquaman, Cress Williams (Black Lightning) as John Henry Irons, Toks Olagundoye (Castle) as Cat Grant, Nyambi Nyambi (The Good Fight) as Martian Manhunter, Rocky Carroll (NCIS) as Silas Stone, Patrick Fabian (Better Call Saul) as Hank Henshaw, Max Mittelman (Justice League Action) as Jimmy Olsen, and Charles Halford (Constantine) as Bibbo Bibbowski. The Death of Superman arrives July 24 on digital and August 7 on Ultra HD Blu-ray Combo Pack, Blu-ray Combo Pack, and DVD.
Friday July 20, 2018 7:00pm – 9:00pm
Ballroom 20
7:00pm
Tim Burton's The Nightmare Before Christmas 25th Anniversary Screening
Celebrate the 25th anniversary of Tim Burton's The Nightmare Before Christmas, the stop-animation film that follows the misadventures of beloved Jack Skellington through fantasy worlds. Hot Topic and a special host will give attendees a fun experience with film trivia, prizes, and a mini-art exhibit at this screening.
Friday July 20, 2018 7:00pm – 10:00pm
Horton Grand Theatre
7:15pm
Twilight Zone Marathon Screenings
The Twilight Zone new original series will be coming soon to CBS All Access. The iconic original series took viewers to another dimension, a dimension not only of sight and sound but of mind. It was a journey into a wondrous land of imagination for five years on CBS from 1959 to 1964. The godfather of sci-fi series, the show explored humanity's hopes, despairs, prides, and prejudices in metaphoric ways conventional drama could not. Please attend a special marathon screening and a look back of some of the fan-favorite episodes from the original series.
Friday July 20, 2018 7:15pm – 9:15pm
Room 6A
7:30pm
AMC's Preacher
Easily offended? Don't come to the Preacher panel! Dominic Cooper, Ruth Negga, and Joseph Gilgun join executive producers Seth Rogen and Evan Goldberg and showrunner and executive producer Sam Catlin for a mid-season 3 discussion about the story so far and what's to come.
Friday July 20, 2018 7:30pm – 8:30pm
Hall H
7:30pm
GirlsDrawinGirls: Pinup From a Woman's Perspective
Panelists include Melody Severns (GDG founder and Simpsons artist), Noelle Raffaele (WB director of DC Girls), Aisling Harbert-Phillips (Deluxe special effects artist), and Leen Isabel (Pole Dancing Adventures). Since 2006, GirlsDrawinGirls has grown from just 18 local LA women to around 200 women artists from all over the world. They are all professionals in the animationvideo games, and film industry and have chosen to draw pinup art, which has been predominately male dominated, to showcase the art from a female point of view. By redefining the pinup, they are not only setting the focus on the diverse and talented women in the entertainment arts industry, they are also embracing their own take on their bodies and their sexuality on their terms.
Friday July 20, 2018 7:30pm – 8:30pm
Room 24ABC
7:30pm
Making a Living Off of Your Art
Artist Lee Kohse (Disney, DreamWorks), voice actor Jon Bailey (Honest Trailers, Transformers), writer Brendan Hey (Robot Chicken, Dawn of the Croods), art curator Doug Dreier, and educator Sean Glumace (Adobe education leader) discuss the business of being creative and answer your questions. Learn how to generate revenue, promote yourself online and offline, deal with clients and commissions, and more. Moderated by Johnny Kolasinski (podcaster and arts advocate). Two lucky attendees will win a 12-month subscription to the Adobe Creative Cloud (a $599 value) courtesy of Adobe education leader Sean Glumace.
Friday July 20, 2018 7:30pm – 8:30pm
Room 8
,
7:30pm
The Arkham Sessions: The Psychology of Robin, Batman's First Sidekick
Even lonely, brooding superheroes need sidekicks! Witness the fun, fascinating, and in-depth psychological analysis of the original and most famous sidekick to Batman, Dick Grayson. With a special spotlight on panelist-and longtime voice of Robin and Nightwing- Loren Lester (Batman: The Animated Series), clinical psychologist Dr. Andrea Letamendi and co-host Brian Ward bring their mental health and pop-culture podcast back to San Diego Comic-Con.
Friday July 20, 2018 7:30pm – 8:30pm
Room 5AB
7:30pm
The Gospel According to Archie
After many successful years of working for such publishers as Atlas/Timely (predecessors to Marvel), Archie Comics, and EC, writer/illustrator Al Hartley left the mainstream to help found a Christian publishing company, Spire Comics. Hartley expanded on Spire's usual roster of Bible stories, biographies of inspirational personages, and adaptations of Christian books and motion pictures by getting permission from Archie president John Goldwater to license the Riverdale Gang for 19 titles, released between 1974 and 1982. Moderator Erik Amaya (Rotten Tomatoes) and his panel take a light-hearted look at Archie's strange adventures in the world of faith-based entertainment. Panelists include Jessica Tseang (Robert Kirkman's History of Comics), Pat Jankiewicz (author, A Hulk Companion), Rob Bradfied and Adam Sand (In Your Faith), and Jennifer Joan (Tangled Thread Designs).
Friday July 20, 2018 7:30pm – 8:30pm
Room 26AB
8:00pm
"Crazy" Together: The Future of Mental Health and Pop Culture
Mental health is everywhere you look in pop culture. From the Upside Down to the MCU, entertainment media depictions of mental health are increasingly common. But while Stranger Things and Jessica Jones help to normalize mental health challenges, some inaccurate and stigmatizing portrayals persist. How do we further encourage diversity and sensitivity without stifling creativity? Felicia D. Henderson (The Punisher TV series; Teen Titans) will discuss how depictions of trauma and PTSD inform the characterization of Frank Castle. Joseph D. Reitman (Happy! TV series) will talk about his approach to making his character Very Bad Santa more than just a two-dimensional villain. Should the entertainment industry be concerned about how their properties represent mental illness? Vasilis K. Pozios, M.D., (Broadcast Thought, All We Ever Wanted) discusses some of his successes and struggles as a forensic psychiatrist advocating for more accurate and less stigmatizing mental health media representation. Jeff Trexler (The Beat, The Comics Journal) will contextualize the discussion and encourage the audience to become more mindful consumers of mental-health-themed media. Moderated by Susan Karlin (Fast Company), this panel will encourage creators, clinicians, and fans to get "crazy" together, shaping the future of mental health and pop culture.
Friday July 20, 2018 8:00pm – 9:00pm
Room 23ABC
8:00pm
Art & Arcana: The Visual History of Dungeons & Dragons
When it comes to the history of Dungeons & Dragons, the truth is often stranger than fiction. The author team of the upcoming Dungeons & Dragons Art and Arcana: A Visual History discuss the evolution of the game's visuals from home-brew doodles to some of the greatest and most iconic art in the fantasy genre. Panelists include Sam Witwer (Star Wars; Being Human), Kyle Newman (Fanboys; Barely Lethal), Jon Peterson (Playing at the World), and Michael Witwer (Empire of Imagination).
Friday July 20, 2018 8:00pm – 9:00pm
Room 32AB
8:00pm
Bat in the Sun Presents
The cast and crew of Bat in the Sun preview part of their newest animated Super Power Beat Down along with a surprise video they have been working on! Panelists include Aaron Schoenke, Sean Schoenke, Kevin Porter, Jennifer Van Dien, and Casper Van Dien, along with some surprise panelists.
Friday July 20, 2018 8:00pm – 9:00pm
Room 6DE
8:00pm
Borrowed Ideas, Original Songs
Get your songwriting questions answered by singer-songwriter Laura Todd. She will share lessons learned working with such talented artists as Grammy-nominated writer/producer Warren Kahn and fan favorite Andrew McKee. Emily Liu brings perspective as a frequent "one-(wo)man band," having to own all aspects of song creation from writing and arranging through execution across instruments and styles for home-brew production on a budget. Learn how to integrate your fandom passions into the craft of songwriting. Panelists will also discuss how to respect the original creators of the worlds you love.
Friday July 20, 2018 8:00pm – 9:00pm
Grand 9, Marriott Marquis San Diego Marina
,
8:00pm
Crossing the Border: Key Issues in Collecting International Editions of American Comics
Dr. N. Scott Robinson (San Diego Mesa College and Globo Comico), Tim Bildhauser (international comics grader for CBCS and advisor to Overstreet Comics Price Guide), Tim Kupin (owner of Koop's Comics), Mikal Vollmer (San Diego comics professional), and moderator Duane Dimock (San Diego comics professional) will discuss collecting international key editions, variations in art/text due to translation/censorship, transnational recharacterization, deviations in character/story from the American comic canon, and experiences with international comic collecting with regards to how to collect, what to collect, and why to collect these comics. Attendees will be able to ask questions and see a variety of rare international comics from the Golden Age to the present. Attendees will see and hear about the original Spider-Man stories only published in Mexico where Gwen Stacy never died! Superman re-characterized with an Arabic name as Nabil Fawzi in Lebanon! The Indonesian Spider-verse with 11 different Spider-Man characters! The Turkish Conan the Barbarian stories where he met both Superman and Tarzan! The original stories/recharacterizations of Hulk and Spider-Man published in Japan!
Friday July 20, 2018 8:00pm – 9:00pm
Room 9
8:00pm
Fight or Die! John Carpenter's Tales of Science Fiction: The StandOff #1 Launches
Storm King Comics is celebrating their new storyline with a special augmented reality cover edition as well as their first booth at Comic-Con. Aliens vs. cops with prison inmates in the middle. It's a hostage situation. It's a battle between species. It's the Earth's most serious standoff. Panelists include Janice Chiang (DC Superhero Girls), Sandy King Carpenter (They Live, Vampires), Tim Bradstreet (Hellblazer, Punisher), and David J. Schow (The Crow, Texas Chainsaw Massacre: The Beginning).
Friday July 20, 2018 8:00pm – 9:00pm
Room 28DE
8:00pm
Halo Costuming and Props with Anvil Station Part II
Anvil Station is here to share their knowledge about making Halo costumes and props with you! Panelists will answer your questions about fiberglass and foam armor/props (Chris Loomis Crazed One Cosplay) (Marissa Russo Pinnacle Custom Cosplay), 3D printing (Alec Richter Fabled Phoenix Props), casting and molding (Cary Gunnar Lee Legacy Effects), fabric and makeup (Hazel Weiss), and more. There will be demo armor parts and props on hand for audience members to see and touch. Moderated by Tyler Perfect.
Friday July 20, 2018 8:00pm – 9:00pm
Grand 1 & 2, Marriott Marquis San Diego Marina
8:00pm
How to Draw Manga
eigoMANGA's team of manga artists, animators, and editors present a tutorial workshop to teach the fundamentals of manga illustration and storytelling. They will also be on hand to critique portfolios from up-and-coming artists.
Friday July 20, 2018 8:00pm – 9:00pm
Room 11
8:00pm
Mega64 Ultimate Multi-Billion Dollar Cross-Franchise Team-Up Panel
Rocco Botte, Derrick Acosta, Shawn Chatfield, and many more of the Mega64 crew celebrate the 15th anniversary of their show. They've been making video game stuff for the Internet here in San Diego since 2003 and are excited to share some videos and special moments with you.
Friday July 20, 2018 8:00pm – 9:00pm
Room 25ABC
8:00pm
Star Wars Mock Trial: The Court-Martial of Poe Dameron
The Legal Geeks and the Rebel Legion Sunrider Base present the mock court-martial of everyone's favorite X-Wing ace, Poe Dameron. Based on the events of The Last Jedi, Poe stands accused of disobeying General Leia Organa and leading a mutiny aboard the resistance flagship Raddus against Vice Admiral Amilyn Holdo. Lawyers for the prosecution and defense, including a U.S. Army JAG attorney, will take on Poe's case in front of United States Magistrate Judge Mitch Dembin. Participating attorneys include Steve Chu, Thomas Harper, Christine Peek, and Megan Hitchcock. With Rebel Legion members Rachel Williams as General Leia Organa and Marcus Holt as Poe Dameron.
Friday July 20, 2018 8:00pm – 9:00pm
Room 7AB
8:00pm
Web Comics: The Four Panel Frontier
As newspapers across the country shut their doors, so too go the funny pages. Once the sprawling domain of Monday-hating felines, ill-fated blockheads, and whatever the hell "Ziggy" is, this erstwhile format will soon be a thing of the past. Where does this uniquely American art form go when the presses stop rolling? Bleeding Cool's Will Romine moderates a panel of fat, starving webcomics. Alan Truong (The Missing Digit) and J. R. Gervais (Young Cannibals) take you through their 20-year overnight success and offer their insight into the limitless potential of this new-old medium. Part "how-to," part "WTF," this is a panel for fans and professionals alike. And because they like you so much, all attendees will receive a limited-edition giveaway!
Friday July 20, 2018 8:00pm – 9:00pm
Room 29AB
8:15pm
Worst Cartoons Ever! Hosted by Jerry Beck
For the 16th year in a row, esteemed animation historian Jerry Beck (CartoonResearch.com) will once again foist upon the Con a new selection of the most terribly written, ugliest drawn, and unintentionally funniest animated films ever made. All for real, all from TV's glorious Golden Age! Cartoons will include Con favorites Mighty Mr. Titan (the physical fitness superhero in a form-fitting costume a little too tight for comfort) and Super President (making America great again by donning spandex and going nuclear)! Jerry promises his 16th anniversary screening will be one for the history books. You've been officially warned!
Friday July 20, 2018 8:15pm – 9:15pm
Room 6BCF
,
8:30pm
Evermore Park: Creating the Living Experience Park for Immersive Role Play
Ken Bretschneider (CEO, Evermore Park; co-founder, The VOID), Josh Shipley (CCO, Evermore Park; former Walt Disney Imagineer), and Logan Long (creative studio director, Evermore Park; Face Off : multiple season contestant) discuss the creation of this new "living experience park" in Utah. Incorporating authentic European historical architecture, professional prop building, full-body character costuming, and puppetry, Evermore is introducing a fresh spin on fantasy immersive theatre while embracing a strong culture of audience cosplay and interactive role-play.
Friday July 20, 2018 8:30pm – 9:30pm
Room 8
8:30pm
Klingon Lifestyles
Klingons, weapons, a new mission, and a live-action bat'leth sword battle. Come join the fun and mayhem for the 25th annual Klingon stage play. Watch the Stranglehold Klingons attempt to capture a new power source for the Empire. Fellow costumed Trek fans will celebrate this silver anniversary presentation with a group photo at the end. All alien races welcomed. If you love stage plays, come and support the only live-action Star Trek fan-based play to boldly go where no play has gone before.
Friday July 20, 2018 8:30pm – 9:30pm
Room 5AB
8:30pm
The Art Heroines: Positive Impact
Moderator Robyn Simms (Tumble Leaf) leads this discussion highlighting artist workplace dynamics across the entertainment industry. Panelists reveal productive vs. counterproductive habits, employer best practices, and tips for creatives to build better relationships. Featuring Danelle Vierkant (The Orville), Ivonne Escoto (Hellboy), Denise Chavez (Home: Adventures with Tip & Oh), Kristin Donner (Bunnicula), Haley Mancini (The Powerpuff Girls), Nora Hewitt (Face Off winner), and Chelsea Pickens (Yamasong: March of the Hollows).
Friday July 20, 2018 8:30pm – 9:30pm
Room 24ABC
,
8:30pm
Christian Comic Arts Society Mixer
Eric Jansen (Foursquare Mission Press), Scott A. Shuford (FrontGate Media), Joe Queen (Geeky Guys for God), Bryan Mero (Spirit Knight), and Geoff Strout (Faithful Creative) of The Christian Comic Arts Society partner again with Geeky Guys for God for their 10th annual mixer. This is an opportunity for Christian professionals, fans, artists, and writers to mingle, socialize, and network. There will be a trivia game, and prizes will be awarded to those attendees who know their geek trivia.
Friday July 20, 2018 8:30pm – 10:00pm
Room 26AB
9:00pm
Star Wars Trivia Game Panel
Members of the San Diego Star Wars Society, veteran hosts of trivia panels at Comic-Con International since 2002, have prepared an even more challenging contest this year for fans who think they know the galaxy far, far away. Returning this year will be a game round for kids aged 5 to 11, in which every child will win a prize. Following will be three adult game rounds (ages 12 and up). All game rounds are conducted in a last-man-standing format. Come test your knowledge, and you may win some of the thousands of dollars of prizes provided by Star Wars licensees. Hosted by Leia Hornedo, Linda Crispien, Brendan Prout, Carlos Munoz, Felicia Nykaza, and Collin Gomez.
Friday July 20, 2018 9:00pm – 10:00pm
Room 7AB
9:00pm
Super Geeked Up: Geeky Improv Live!
Jeff Burns and Lisa Borsotti discuss your favorite sci-fi, fantasy, superhero, and gaming topics and play fun, geek-themed improv games like superhero sound effects, universal translator, and the let's geek it on dating game! If you like Whose Line Is It Anyway?, you'll love these geektastic shenanigans. Expect a ton of audience participation and awesome prizes! Joining the panelists will be Chris Bramante (Thank You for Questing!, Robot Teammate) and Kelly Nugent (Teen Creeps, Thank You for Questing!). Get an exclusive look at the Phoenix Run choose-your-own-adventure, augmented-reality comic book from T. J. Walker.
Friday July 20, 2018 9:00pm – 10:00pm
Room 25ABC
9:00pm
Using RPGs and LARPs for Social Learning
Can role-playing games and LARPs help reduce or mitigate the effects of childhood bullying? Is it possible to foster social-emotional learning through gaming? How can role playing function as a tool for forming respectful and interconnected learning communities? Check out this panel on using games to help students learn about empathy, conflict negotiation, and creative problem solving (while making sure they learn about history, math, and other school subjects too!). With Scott Stubbe and Ndindi Kitonga (co-founders, Angeles Workshop School), Emily Nguyen-Hoai (teacher, Continuing Development Inc., Child Development Centers), Shawn Crosby (NASA immersive education lecturer), and Noah Sutton-Smolin (student). Moderated by Aaron Vanek (vice-president, The Game Academy).
Friday July 20, 2018 9:00pm – 10:00pm
Room 23ABC
9:15pm
Dr. Horrible's Sing Along Blog
Join the fun and sing along as the California Browncoats screen the original Internet sensation Dr. Horrible's Sing-Along Blog and fan film fave, Dr. Horrible's Unofficial Sing-Along Sequel. The gang's all back and more horrible than ever! We pick up with our beloved doctor at an unknown time since he joined the ranks of the Evil League of Evil. What new faces, new friends, and new enemies await? Grab some fro-yo and come find out.
Friday July 20, 2018 9:15pm – 10:45pm
Room 6DE
9:30pm
Encore Screening: The Death of Superman
Missed the premiere? Aching to see it again? Warner Bros. Home Entertainment and Comic-Con International have you covered with an encore presentation of The Death of Superman, the all-new DC Universe movie coming to digital on July 24 and Ultra HD Blu-ray Combo Pack, Blu-ray Combo Pack and DVD on August 7.
Friday July 20, 2018 9:30pm – 11:00pm
Ballroom 20
,
9:30pm
Spike & Mike's Sick and Twisted Festival of Animation
Not for the faint of heart! This program theatrically premiered The Spirit of Christmas (Matt Stone, Trey Parker), Frog Baseball (Mike Judge), Happy Tree Friends (Kenn Navarro), and Dr. Tran (Breehn Burns, Jason Johnson). Bear witness to the outrageous hilarity of everything possible and impossible in Sick and Twisted Animation. You, the lunatic fringe of society, vote on the films as they screen in front of you. Highlights this year include the deranged Daisey and Big Fat Dumb Stupid Baby, not to mention a celebration of 40 years of animation with some great classics like Happy Tree Friends and Home, Honey I'm High. Meet Spike, who will be introducing the show in person.
Friday July 20, 2018 9:30pm – 11:30pm
Room 6BCF
10:15pm
Hall H and Ballroom 20 Friday Playback Free Play
Didn't get into Hall H or Ballroom 20 today? Have no fear, a second chance is here! On hand to kick off the panel will be the assistant to the director of programming for Comic-Con, Tommy Goldbach, in this one-hour block that rebroadcasts one or some of the day's popular panels from those two giant rooms. Best of all, those in attendance will get to vote in a show of applause on what they want to see. It's democracy at its finest, and it's a first, second, and maybe even a third chance to see these panels. (Please note: these playbacks will include only the panel discussions. None of the film clips or footage shown at the live events will be shown here.)
Friday July 20, 2018 10:15pm – 11:15pm
---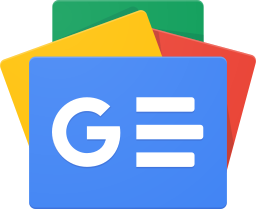 Stay up-to-date and support the site by following Bleeding Cool on Google News today!