3AM Eternal for The London Film And Comic Con, This Weekend
Tony Lee, comic book writer, screenwriter, and comic convention organiser writes from Kensington Olympia, ahead of tomorrow's London Film And Comic Con for 2019.
Hold that. It's 3 am on the day I start setting up.
Anyway, it's 3 am and I'm finishing off the last few printouts for the event, mainly lists of names that will have to be cut out and stuck onto posters, changing panel attendees and suchlike. Once this is done I'll be finished. And then I can sleep.
But before that, I promised Rich a piece about the LFCC. Well, actually it was more Rich saying 'hey, the week after SDCC is always quiet so I can put something of yours up if you write it'. But a piece is a piece.
Hello. I'm #1 New York Times Bestselling Graphic Novelist Tony Lee. I've written for DC, Marvel, IDW, the list goes on – but for the next four days, I'm the organiser of the Comic Zone of the London Film and Comic Con, in Olympia, London.
I never intended this to be my career progression. In fact, when I'm not doing this, I'm a pretty successful writer and screenwriter – and one with three deadlines by the end of August. So yay freelancing.
But three years ago I was asked to take this on by Showmasters owner Jason Joiner.
When I first started doing UK cons, almost twenty years ago, there was only one major comic convention in the UK: the Bristol Expo. Held every May, this was a gathering point for many of the UK-based creators, following in the tradition of such events all the way back to the UKCAC days. It's where I went as a fan, and also in my first year as a creator, back in 2004. But those days are gone, and now there's a "comic" con in the UK almost every week, with many of these "comic" in name only. I wanted to see this return somehow.
I've known Jason for a few years now through his connection to the Gallifrey One convention, and over early 2017 he repeatedly asked me to consider this. But I honestly didn't know if I could do such a thing. Granted, I'd run the MCM Comic Village a decade earlier, but that was a far smaller thing than this. When we met, he told me that he'd parted ways with the previous comic zone organisers around Christmas and that currently they had no comic zone — and three months to put something together, when usually they have a full year.
When I was told I had a reduced budget, no guests and only 13 weeks, I thought, "that could be a fun challenge." And I agreed to help them out. But it was difficult. Because when I say "reduced budget", I literally had a percentage of the previous budget for the comic zone. The rest was locked into whatever happened with the previous crew.
Now, I had no paperwork whatsoever, and neither did Showmasters, so I didn't know who'd been invited in previous years, what they'd been offered, anything like that. But I knew that with my budget I could only get three or four big-name guests at best before blowing the entire budget. In addition to this, LFCC didn't have the best rep in the comic industry because of the previous shows, and because of this, I decided to fight clever. I went for fan favourites rather than big names. I called in every favour I was owed. And I managed to make something of it.
The following year I worked on this, creating new items like the LFCC SYMPOSIUM, where people who sign up for Artists Alley could learn from veterans. I brought in people I could trust, like Michael Mastakin, Amy McGarry-Thickitt and her other half Antony. A ton of other people.
We went from five guests and seventeen artists alley tables to almost NINETY guests this year, and so many Artist Alley tables have been sold (somewhere around ninety-five tables) that we're actually encroaching into the Media Guest area. We have people like Rob Liefeld coming to us as his first-ever con outside of North America. Mike Dorey, legendary UK artist is doing this as his first ever convention outside of Scotland.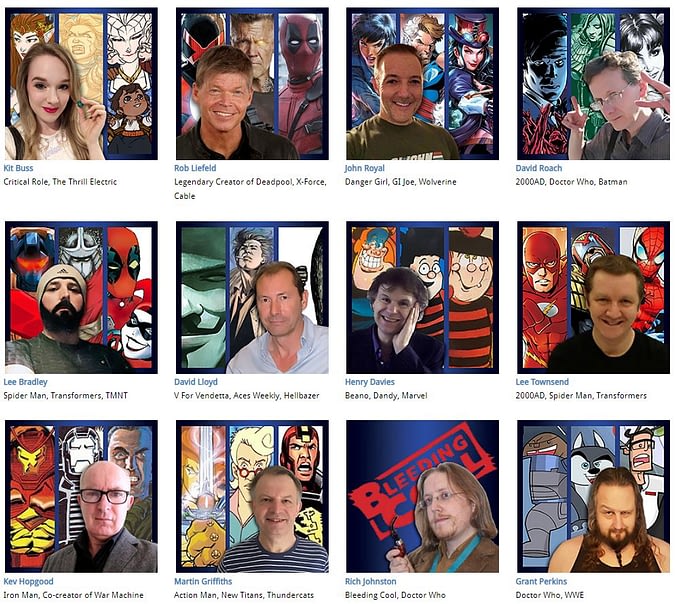 We're not MCM, and having worked for them, I wouldn't really want this to be. I still have memories of being told that the comic village I was curating with Emma Vieceli was being halved because they needed the space for someone 'important'. Jason knows that the Comic Zone is important. And he's been very hands-off with it, allowing me to do what I need.
This year though, the fates themselves have conspired against me. We've had guests cancel because they couldn't get their passports renewed, Because of sudden illness. Bereavement. The flights coming in with guests on are being hit by a strike at Heathrow, and the trains are delayed because the tracks are melting.
But they're not going to stop us. We have free panels every day. We have symposium masterclasses. The Jack Kirby Museum and the Cartoon Museum. Rich Johnston himself.
And we have some of the best-damned creators in the world sitting at their tables all weekend, happy to chat to you about their work.
If you're coming to LFCC this year, remember that these people created the worlds that many of the actors you're coming to see starred in. Come and say hi.
And now it's 3.30am. I need to get up in four hours. But before that, I have five pages of a screenplay to write…
---
---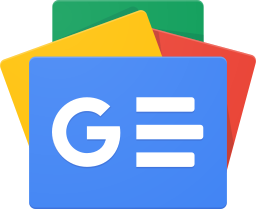 Stay up-to-date and support the site by following Bleeding Cool on Google News today!