Afar, By Leila Del Duca And Kit Seaton, A New YA OGN Announced At #ImageExpo (UPDATE) Announcing at Image Expo, Leila Del Duca and Kit Seaton are creating a YA OGN for Image Comics, a fantasy/science-fiction comic called Afar.
About siblings, one who astral projects, but it's more fantasy then sci fi for teens. They have to flee the desert to a new city, and then take off across the stars.
Look for it in November. UPDATE:
AFAR by Leila del Duca & Kit Seaton
Critically-acclaimed, Russ Manning nominated SHUTTER artist Leila Del Duca teams up as co-creator and writer alongside artist, colorist, and letterer Kit Seaton (THE BLACK BULL OF NORROWAY, EVE OF ALL SAINTS) for an original graphic novel, AFAR.
In AFAR, Boetema suddenly develops the ability to astrally project to other worlds, unintentionally possessing the bodies of people light years away. Inotu, her inquisitive brother with a pension for trouble, finds himself on the run after he's caught eavesdropping on an illegal business deal between small town business tycoons and their cyborg bodyguard. When Boetema accidentally gets someone hurt while in another girl's body, the siblings are forced to work together to solve the problems they've created on their planet and others.
"I'm thrilled to be working with Kit Seaton who beautifully renders the world we've created and packs each page full of emotion and wonder," said Del Duca. "Kit has been amazing to work with, from designing aliens, cultures, old busted tech, and all the weird environments, to drawing each character rich with emotion and personality."
AFAR hits shelves this Fall 2016.
---
---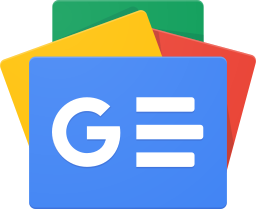 Stay up-to-date and support the site by following Bleeding Cool on Google News today!