A preview of Aero #2 offers an interesting predicament for superhero human resources departments. Red Feather, leader of Triumph Division, wants to fire Wave from the Philippines' biggest superhero team. But when he arrives on the scene and demands she turn over her weapons, things don't go quite as planned…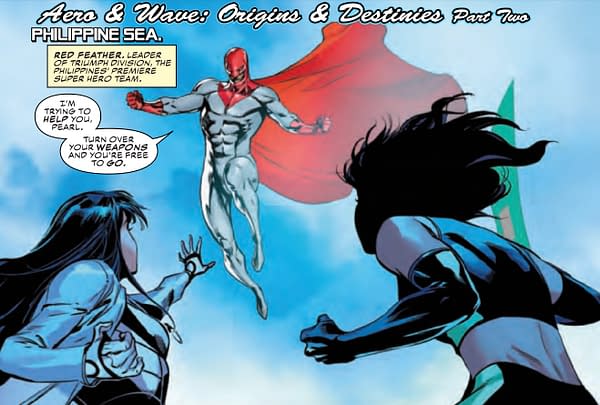 Aero is quick to jump to her friend's defense, arguing that Wave was too busy freelancing for the Agents of Atlas during the War of the Realms super-mega-crossover event to fulfill her regular duties for the Triumph Division, and, let's face it, we've all been there. But Red Feather isn't having it…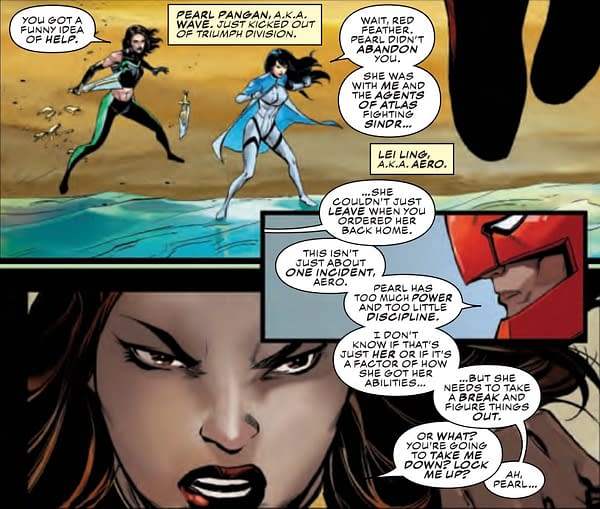 Red Feather tries to point out that he's just doing his job and he's not the bad guy here…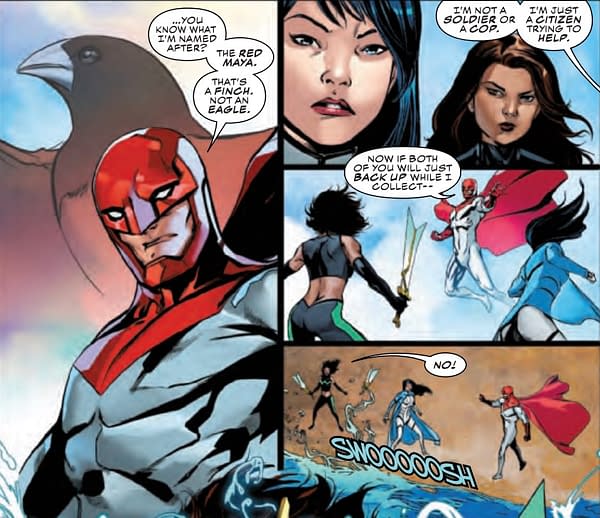 But if he really wants Wave to turn over her weapons, he's going to have to take them… by force!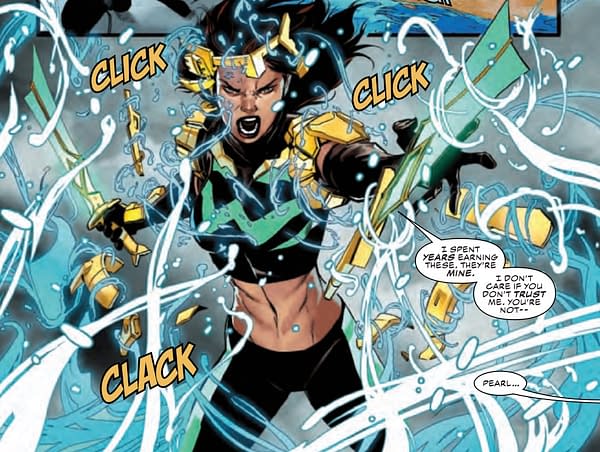 Find out what happens next when Aero #2 hits stores on Wednesday.
AERO #2
JUN190949
(W) Zhou Liefen, Greg Pak (A) Pop Mhan (A/CA) Keng
TEARS IN THE WIND!
• When she's not fighting mysterious giant golems with her wind powers, AERO is the Shanghai-based architect LEI LING, who sometimes just wants to have dinner with her boyfriend in peace.
• But when her boyfriend springs a surprise, Ling discovers that her civilian life might be as perilous as her super hero life!
• Meanwhile, in our second story, AERO and WAVE test the limits of their water and air powers – and begin to unravel the mystery of the strange ties that bind them.
Rated T+
In Shops: Aug 07, 2019
SRP: $3.99
Enjoyed this article? Share it!