I'll be at Nine Worlds Geekfest in Hammersmith, London, next weekend. I mentioned that there were plenty of events, and I also looked at their innovative badging system and the way it aids communication.
But it also does more than any other show I've seen to provide access for the differently abled. Considering some of the complaints about a number of shows I have heard even this year, many might be wise to consider picking up one or two tips from Nine Worlds. Here are a few of them, bullet-pointed.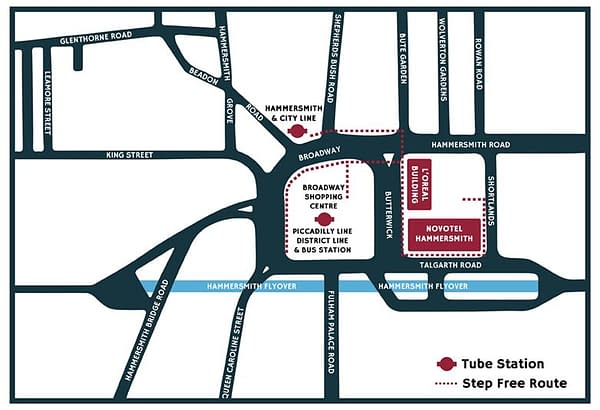 Nine Worlds will have a dedicated Access Coordinator, who will be available before the event, via Twitter (@9Waccess) and email to make arrangements for accommodations and adjustments for the event, to take suggestions and feedback and deal with any queries or concerns.
The Access Coordinator will be available, both via Twitter and email, and in person, at the event, to coordinate access facilities, oversee arrangements and deal with any difficulties that may arise, including anyone who becomes distressed.
We are aware that some people may struggle to identify people visually, due to face blindness and other difficulties. Our Access Coordinator will tweet what she is wearing, to help you find her, should you need to. If you ask any volunteer, they can get in contact with the Access Coordinator for you.
We will have a priority access queue at registration, which will have seats for while you are waiting. Please use this queue if you have difficulty standing, difficulty with crowds, or any other issue that might make registering difficult for you. Our registration team will be able to bring a tablet to you in order to complete your registration, so you'll be able to remain seated.
We welcome assistance animals, and will be happy to provide water for them. The nearest green spaces to exercise assistance animals are 0.4 miles away.
If you require the assistance of a Carer or Personal Assistant in order to attend Nine Worlds, we can offer a complimentary ticket to facilitate this.
The venue has accessible toilets. We recognise that these may be of assistance to people beyond wheelchair users, and encourage people to use these if it best meets their needs.
We understand that people who are neurodiverse, have sensory processing difficulties, or multiple chemical sensitivities, may find it difficult to use toilets due to the use of perfumes etc. in the spaces. We will put up notices asking people to be aware of this and not to spray substances such as perfume or hairspray in the toilets that are solely for Nine Worlds use, including the accessible toilets.
Chairs in the rooms we are using are padded on the seat and back, and are full backed. Some have armrests, some do not. We have requested a mixture of both types in all rooms. Please feel free to bring a cushion if this would make you more comfortable. We have purchased a very small number of mesh back supports; these will be available to be borrowed from the quiet room.
There are arm chair type chairs in a number of foyer areas around the hotel.
We recognise that some attendees need access to a seat, or a seat in a particular location, due to access needs. We will provide attendees with a Priority Seating sticker on their Nine Worlds badge to meet these needs.
Priority Seating will be labelled and make up not less than 10% of the seats in any space. Priority seats will be in a number of locations, to suit a variety of needs. Some will be near the front, some will be at the back, some will be on aisles, where you can leave easily or have extra space around you. We will ensure some priority seats are next to regular seats, we know you'd like to sit with your friends. An example priority seating chart will be prepared to aid room set up.
Seating labels will ask people to give up a priority seat to someone with a pass, even if other seats are available, and will remind people not all impairments are visible. We will ask that priority access seats are left available for those who need them for the first 15 minutes of programme items, after which, people without priority seating stickers are welcome to use them, although they may be asked to give up the seat if it's needed by a priority access holder. There will be a very small number of chairs labelled "Priority Access Only", in red, these will be near the doors to each room, and we ask that these are left free for priority access attendees at all times. Some people have access needs which mean they may need to arrive late or need to leave sessions repeatedly. These seats are for their use, and as such, we ask that those without a priority seating pass refrain from using them at any time.
This year, we'll be inviting people without access needs to actively help with inclusivity by wearing an Access Ally sticker on their con badge. This indicates that they are aware of the access facilities at Nine Worlds, and will help if they can. Hopefully this will reduce anxiety about
approaching someone to, for example, give up a priority access seat.
We will also provide wheelchair spaces in each room used, and will provide a small rug for each location, as we understand some people may find sitting on the floor more comfortable, due to pain or mobility issues. These will be at the front, due to line of sight issues, and will be marked by a small green mat.
If beanbags are to be used in a space, we will ensure some of these are labelled as priority seating, and we will provide some conventional chairs in the space, for those for whom beanbags are unsuitable.
We understand queuing is difficult, painful or impossible for some attendees. We will ensure seats are outside rooms when we anticipate a queue, wherever this will not impede safe passage. Stewards will let people with a priority seating pass in first, where events are busy and queues are long.
Strobe lighting may be used during the evening entertainments in Cremant. Signs will be used warning of this.
Theatrical haze may be used during the evening entertainments in Cremant, at a level comparable to a foggy day (particle refractive index around 1.4). This may cause some difficulties for people with asthma and similar conditions. We recommend ensuring you have any inhalers or medication with you, potentially using any prescribed preventatives before entering the space, and leaving the area, should the haze affect you unduly. Haze is created using food grade glycol liquids in demineralised water.
We will provide a quiet room to enable people to take a break from the convention. Anyone is welcome to make use of this space, and the intention is that people can use it as a place where no-one else will talk to them or interact with them (so multiple people are most welcome, as long as they maintain that.) Please don't use this space for socialising!
We will provide sensory activities and toys, including colouring, Sudoku, word searches, a weighted soft toy, and other sensory/fidget toys. The room will have soft furnishings, including bean bags, cushions and a place to lie down. Ear plugs and mesh back supports will also be available for collection from the quiet room.
We will also provide a water cooler and fruit bowl, so people are able to have a snack, even if they can't face leaving the room and dealing with people.
We recognise that some people may have been unable to secure a room in the main hotel, and this is important to some due to access needs. We will refund the costs of taxis between the main hotel and other agreed local accommodation, where this is agreed in advance with the Access Coordinator.
If you have access requirements and are staying off-site, either our own cloakrooms or the Novotel's front desk will be happy to take care of any items you may need during the course of your day.
There are 6 accessible, blue badge parking bays in the hotel car park. These are first come, first served, and are chargeable at the con rate of £1.50 per hour. The underground car park is served by the main lifts, and also by two small lifts in the glass atrium at street level, and the foyer area of the hotel, which are the nearest lifts to the blue badge bays.
We will provide the programme in alternative, accessible formats, where this is requested in advance. This may include large print, audio, or on coloured paper, as well as electronic methods. We will outline accessibility arrangements in the programme.
We will be welcoming a BSL interpreter, for those who would benefit from this. The interpreter's time would be scheduled in advance, based on the preferences of those who indicate they need the service, in as fair a way as possible, and including breaks for the signer.
We will remind people presenting, moderating, or on panels to use the microphones provided, to try to refrain from covering their mouth or facing away from the audience, and to be aware that excessive noise may make it difficult for people to hear or concentrate. We will also remind anyone presenting that if the microphones or speakers aren't working correctly, this constitutes an access issue and needs addressing immediately. Priority access seats will be available at the front of all spaces, to aid lip reading, seeing the signer etc. We will request any Powerpoint presentations be made available, where this may increase accessibility.
The main event hall has an inbuilt induction infrared system, with 6 infrared radiators to pick up the sound waves using the hotel's hearing receivers. There are 17 receivers available at any one time, including both Stethosets and Telecoils. In addition to this, the hotel has 1 table mounted portable infrared system with a range of up to 400sq/m, ideal for use in any of our meeting rooms and suites. A static microphone is provided, which plugs directly into the system, ideal for picking up proceedings that occur around the infrared radiator.
For delegates with hearing impairments the hotel can provide the following receivers:
x8 Inductive neck loops – This receiver provides a personal induction loop system to assist hearing aid wearers with the "T" telecoil function and is worn around the neck.
x2 Stethosets – This receiver can be used by non-hearing aid wearers and is worn on the ears.
If you require any of these, please let us know well in advance by emailing access@nineworlds.co.uk so we can book equipment and plan a schedule for the portable system.
We can provide the Nine Worlds programme in alternative formats, such as large print or audio file, where this is requested in advance. The programme will also be available as a pdf, and as an customisable app for offline use. We will ask presenters to provide an electronic and/or paper copy of presentations where possible.
There will be priority seating at the front of every space we are using.
We will place signage on mirrors and glass walls/dividers, to aid those with depth perception or sensory processing issues.
Menus will be published online, and large print versions will be available.
We understand that large events can present challenges for our neurodiverse attendees. In addition to the facilities outlined elsewhere in this document, we will provide an outdoor non-smoking socialising space. This will be the patio area outside Cognac, as this is for sole use of Nine Worlds attendees.
We have provided detailed information, including sensory information on the hotel, (pictures, lighting levels, odours, floor surfaces, stairwells, lifts etc.)
If sensory processing issues or excess noise affect you, you are welcome to wear headphones to help with this. White noise, ambient noise and other noises are available for personal use free at mynoise.net. There will be a small stock of disposable ear plugs provided in the quiet room; please feel free to take a pair if this would help you.
Just a few examples. I'm sure other shows do some of these, but I've never seen a show aside from Nine Worlds be quite so comprehensive helping those who might otherwise not be able to cope with a show, get access, be comfortable and feel secure, for issues both outwardly physical and neurodiverse.
If you run a show, feel free to pinch some of these.
Ticket prices have been frozen at £119 for an adult three-day, but day tickets are also available for £49.99. Under 16s go free with a pre-booked ticket, but they must be accompanied by an adult ticket holder. The show runs from the 10th to the 12th of August with an evening get-together on the 11th… I'll see you there.
Enjoyed this article? Share it!