Hero Cat Season 7 comes to an ending, Helm launches, and the Ghost Owl hardcover are coming out this April courtesy of Action Lab Entertainment. Details below.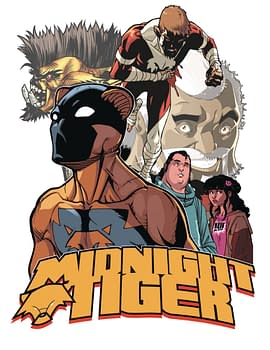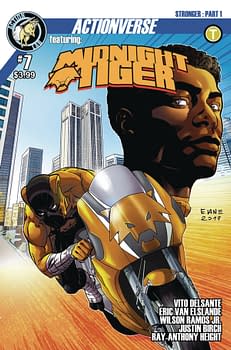 ACTIONVERSE ONGOING #7
FEB180965
(W) Ray Anthony Heights, Vito Delsante (A) Eric Van Elslande
The Fightin' Feline has returned to the Actionverse! After appearances in Stray, Gavin Shaw, aka Midnight Tiger, is back in the saddle in a new four-part story arc titled "Stronger." Gavin's entire status quo changes as new villains arrive in Apollo Bay and the legacy of Lionsblood flips his world upside down! Art and cover by new regular artist, Éric Van Elslande!
In Shops: Apr 25, 2018
SRP: $3.99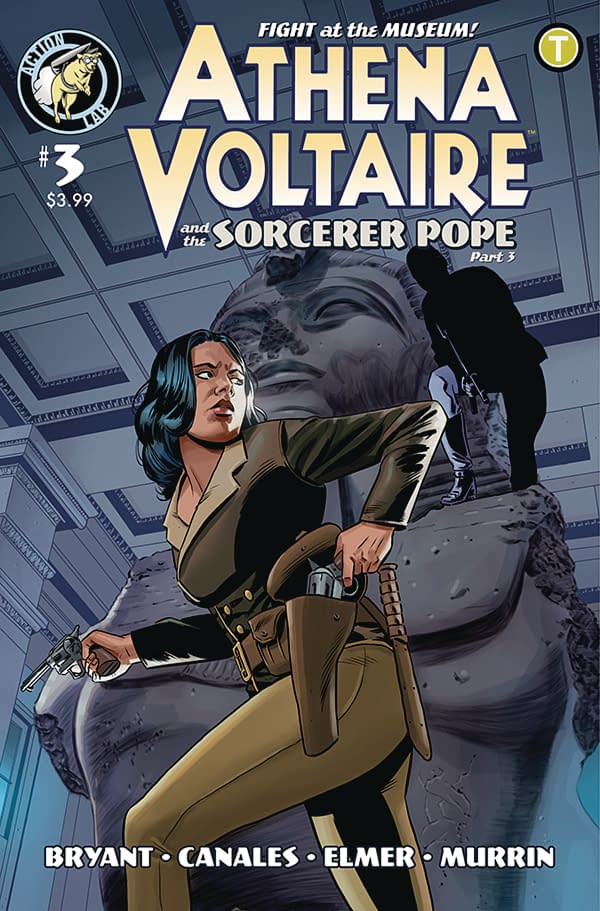 ATHENA VOLTAIRE 2018 ONGOING #3
FEB180967
(W) Steve Bryant (A) Ismeal Canales (CA) Steve Bryant
Athena and company attempt a desperate gambit to keep the Nazi occultists from obtaining the final piece of the mysterious tablet!
In Shops: Apr 11, 2018
SRP: $3.99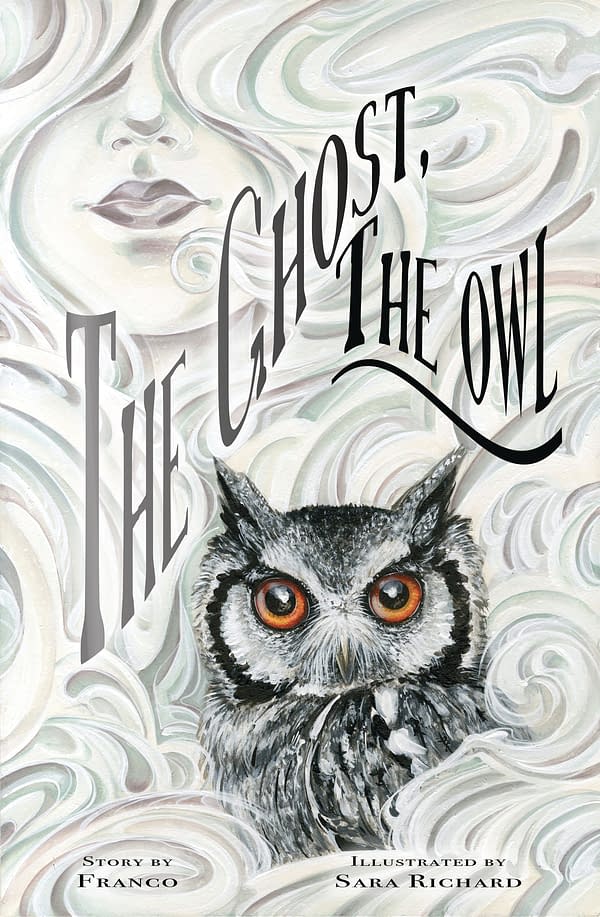 GHOST OWL HC
FEB180968
(W) Franco (A/CA) Sara Richard
On a cool evening on the swamp, a figure appears dancing across the water. A human figure, but far from a human form. A Ghost, a young girl spirit that seems to have lost its way. A good Samaritan owl decides to help against the wishes of his animal brethren. What mysteries does the ghost girl hold the secrets to and what will happen when she and the owl unlock them together? Will they find out what happened to her? Will she find her way to where she needs to be? What will happen to the animals in the swamp and surrounding forest? An adventure with the most unlikely of pairs, The Ghost, the Owl.
In Shops: Apr 25, 2018
SRP: $9.99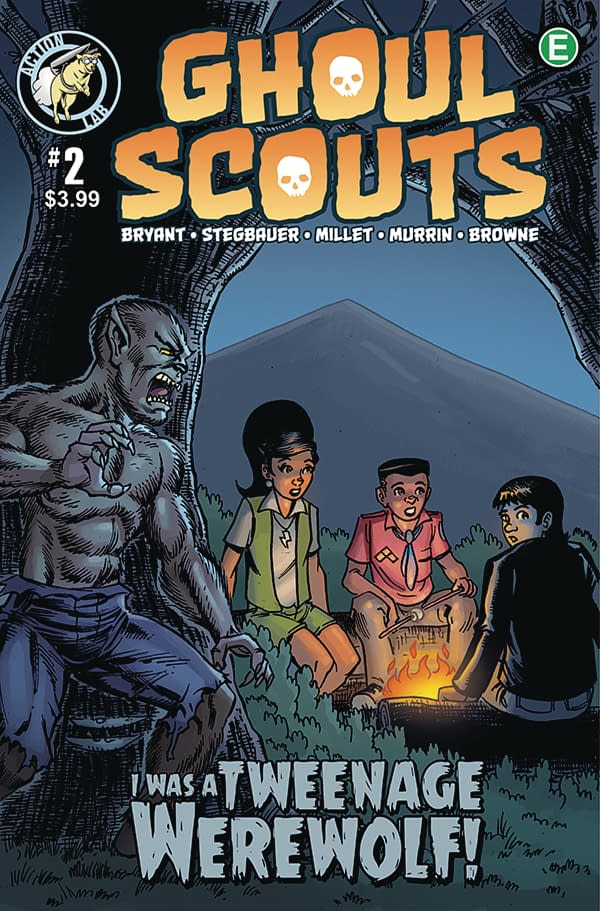 GHOUL SCOUTS TWEENAGE WEREWOLF #2
FEB180969
(W) Steve Bryant (A/CA) Mark Stegbauer, Jason Millet
While the scouts scramble to determine the identity of the werewolf, the sightings (and attacks!) continue!
In Shops: Apr 11, 2018
SRP: $3.99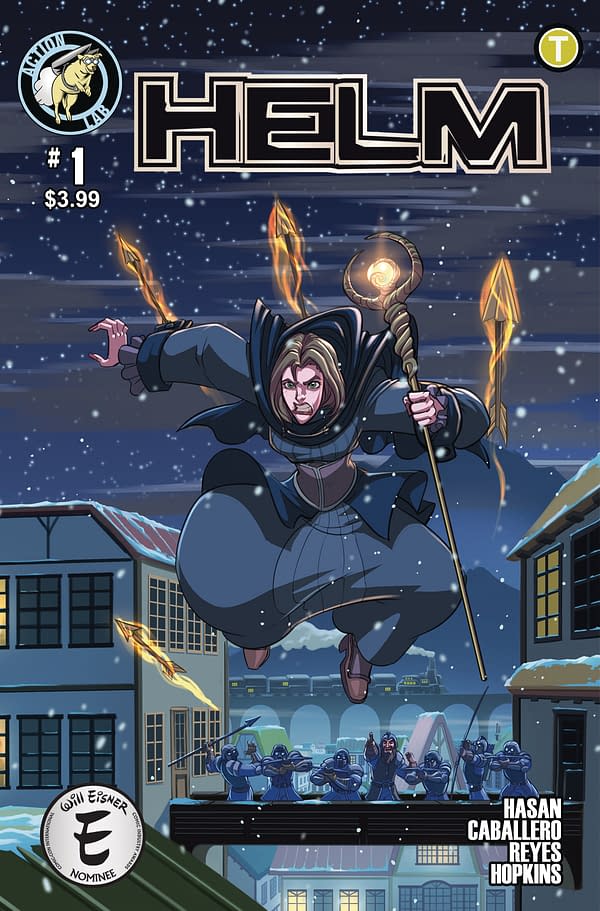 HELM #1
FEB180970
(W) Jehanzeb Hasan (A) Miguel Angel Reyes (A/CA) Mauricio Caballero
Pursued by the merciless Legion, the mysterious witch Luna Lumere, wanted for a laundry list of "crimes against the Commonwealth," evades capture in an effort to intercept a train carrying Eldrick Spellsong, Jr., a "magick-maker" she believes to be the key to unlocking an age-old prophecy.
In Shops: Apr 04, 2018
SRP: $3.99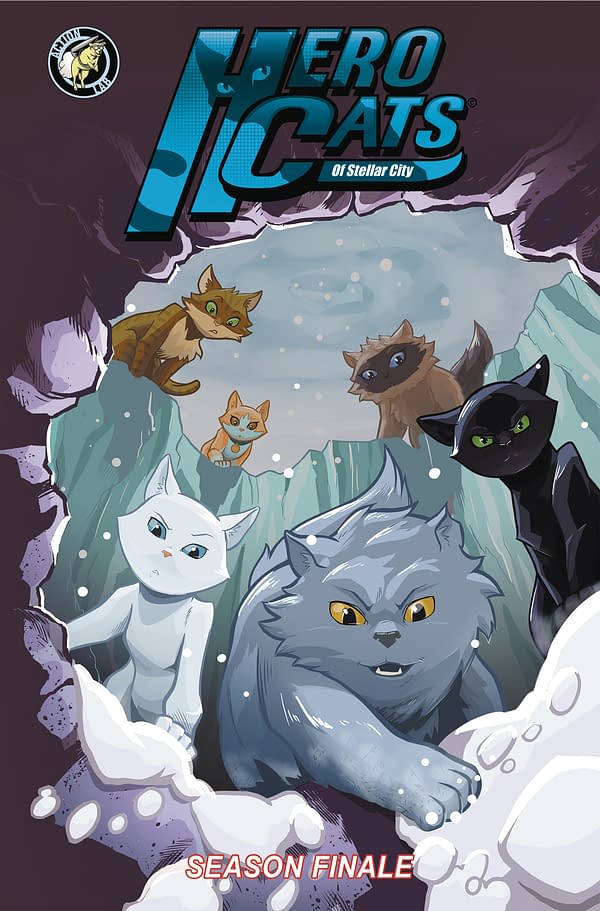 HERO CATS TP VOL 07 SEASON FINALE
FEB180971
(W) Kyle Puttkammer (A/CA) Andy Duggan
Winter arrives in Stellar City! Can Ace and his Hero Cats survive the cold? Season One concludes, and just wait till you see how this one ends!
In Shops: Apr 04, 2018
SRP: $11.99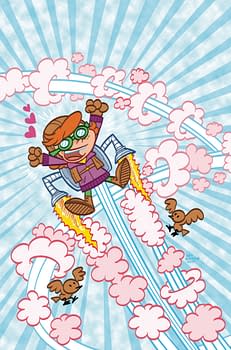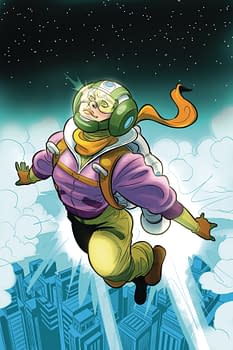 JUPITER JET #5
(W) Jason Inman, Ashley Robinson (A) Ben Matsuya
The battle for Olympic Heights ends here! Jupiter Jet faces off with Praetor Pluto in the skies and the fate of her family hangs in the balance! Can Jupiter Jet survive a battle against Praetor Pluto's robot army? What is Pluto's master plan? And a shocking conclusion that will change everything in Jupiter Jet's world.
In Shops: Apr 11, 2018
SRP: $3.99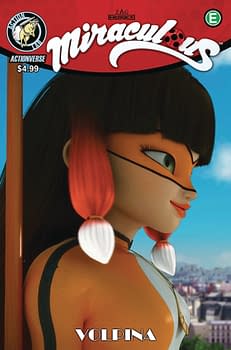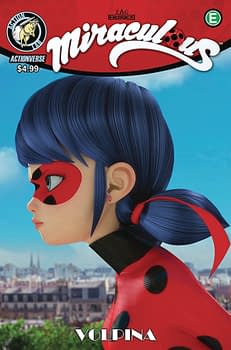 MIRACULOUS #24 VOLPINA
(W) Zag Entertainment (A) Zag Entertainment
Marinette is flipping out: Adrien seems to have taken an interest in a new student, Lila. The young girl tells Adrien that she knows a lot about superheroes and that she even knows Ladybug! Marinette turns into Ladybug to foil her but makes her a deadly enemy by humiliating her. Spotted by Hawk Moth, Lila gets akumatized and turns into Volpina, the mistress of Illusions. Volpina pretends to be a superheroine wanting to form an alliance with Cat Noir and Ladybug, but she has only one goal: divide and destroy!
In Shops: Apr 04, 2018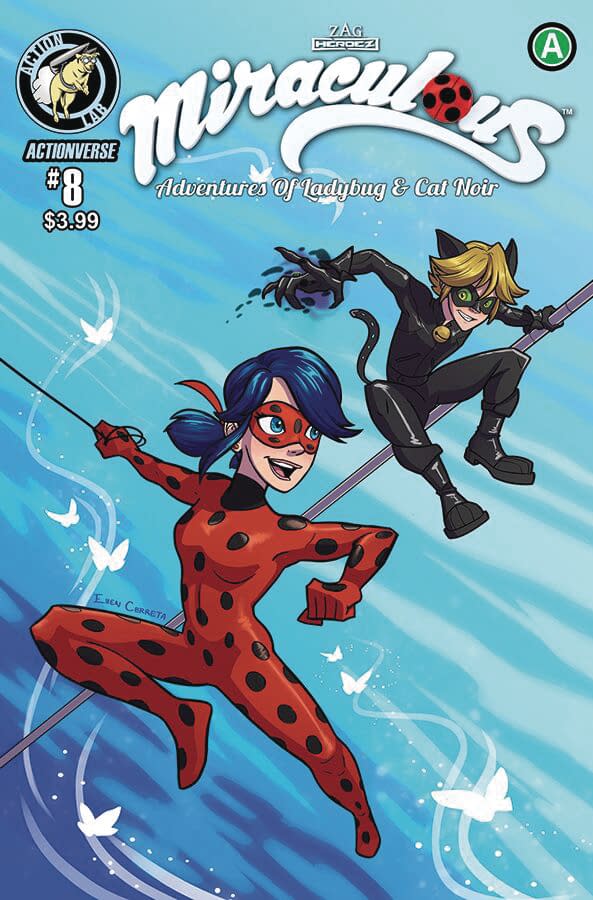 MIRACULOUS ADVENTURES LADYBUG CAT NOIR #8
FEB180976
(W) Fred Lenoir, Thomas Astruc, Sebastien Thibaudeau, Bryan Seaton (A/CA) Brian Hess
This is the final chapter of the second volume of original stories based on Zag Entertainment's popular television show! Ladybug and Cat Noir face one of their toughest foes yet. Will they be able to save Paris (and themselves), or is this their final fight?
In Shops: Apr 25, 2018
SRP: $3.99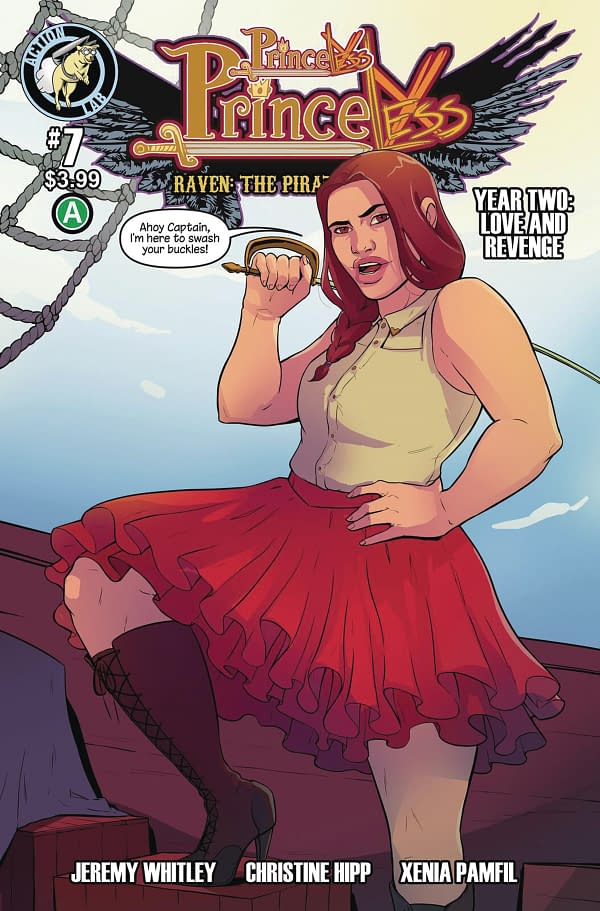 PRINCELESS RAVEN YEAR 2 #7 LOVE AND REVENGE
(W) Jeremy Whitley (A) Xenia Pamfil, Christine Hipp
When you sail with the same crew of people across a big body of water, you can't get away from them. Now several of the relationships that have developed are coming to a fever pitch and with nowhere to go, things are about to get serious. And no relationship is more fraught than Raven and Ximena. At this point the two of them are bound to either kiss or fight. Which one will it be?
In Shops: Apr 18, 2018
SRP: $3.99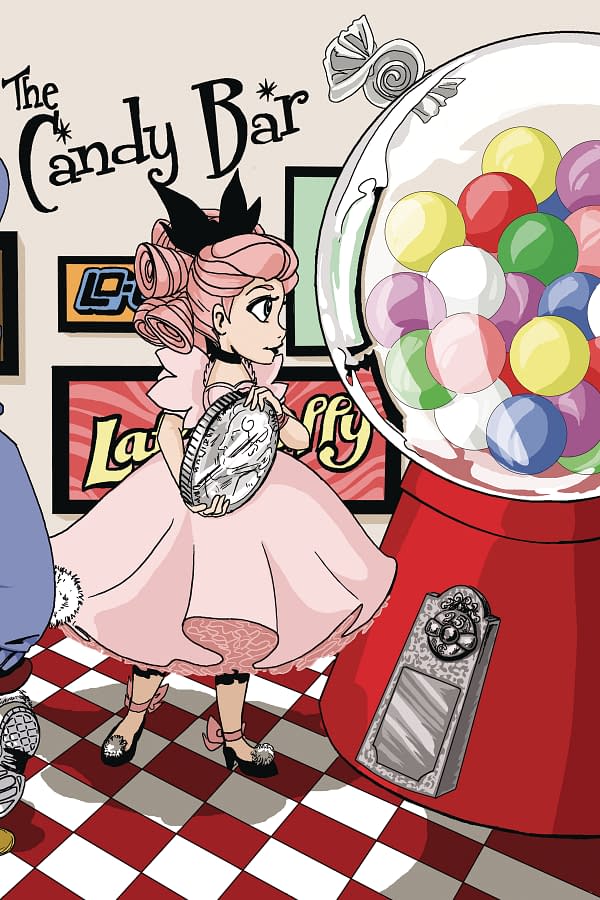 TOYETICA #8
FEB180978
(W) Marty LeGrow (A/CA) Marty LeGrow
While Minky and Unicole are led on an endless chase across campus, Trixie, Polly, and Vince fight it out with a giant packrat for the most valuable treasure of them all…an old harmonica!
In Shops: Apr 25, 2018
SRP: $3.99
Enjoyed this article? Share it!