About two months ago, an artificial intelligence-generated Batman screenplay hit the scene on Twitter, posted by Keaton Patti.
I forced a bot to watch over 1,000 hours of Batman movies and then asked it to write a Batman movie of its own. Here is the first page. pic.twitter.com/xrgvgAyv1L

— Keaton Patti (@KeatonPatti) August 13, 2019
Comic book creator William Valle thought it couldn't just end there. And so adapted it into a comic book. And here is the result…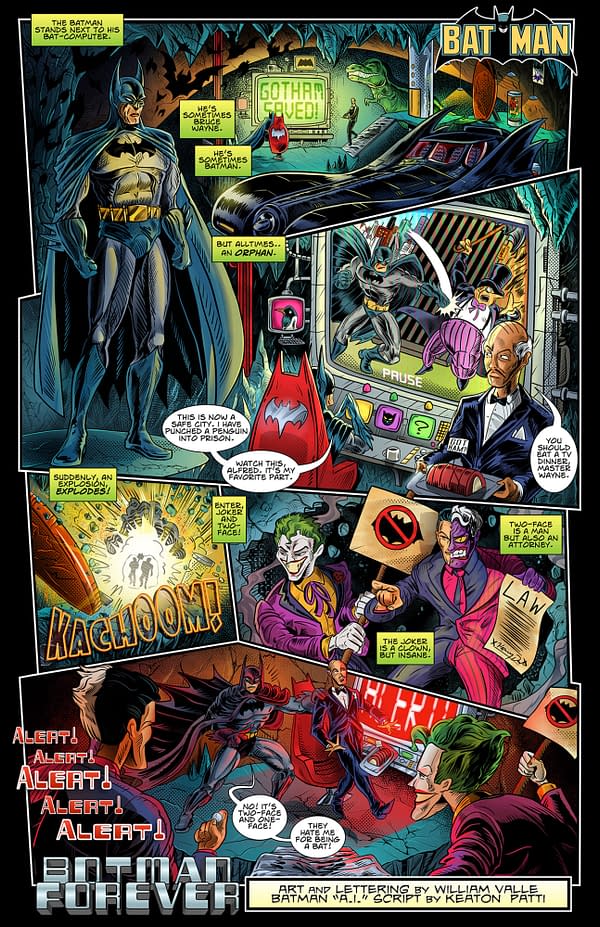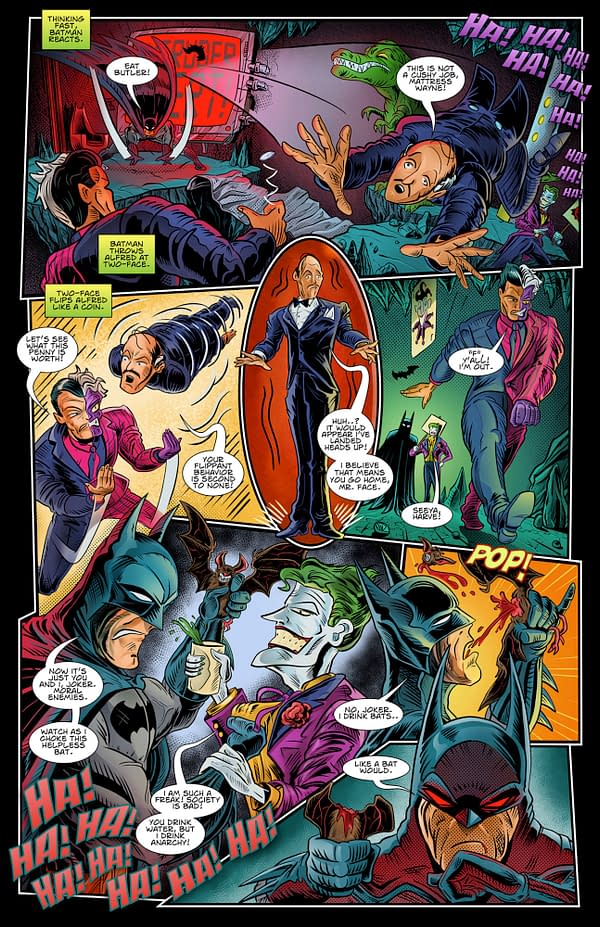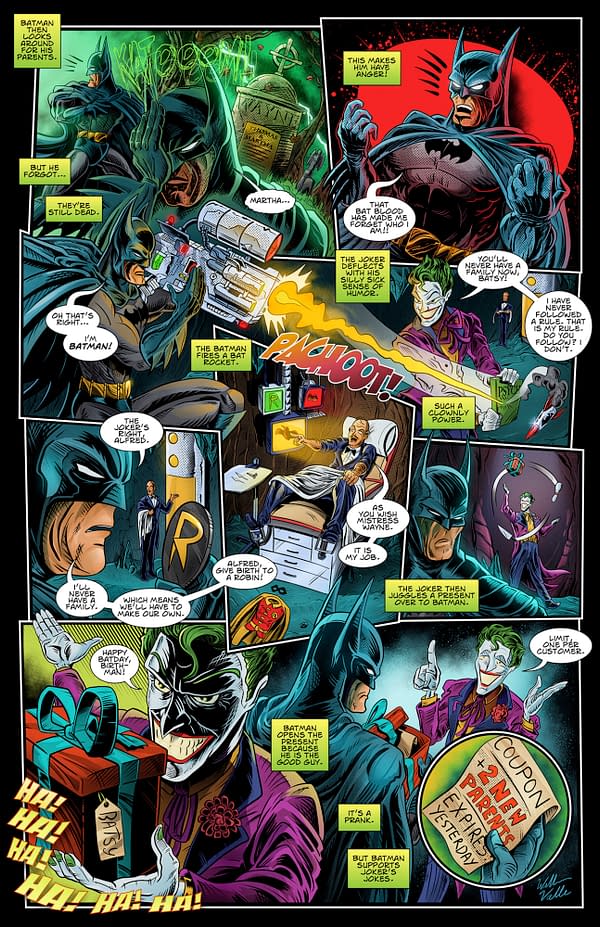 UPDATE: Now in the correct order – not sure if that makes more sense or less now…
Enjoyed this article? Share it!