Material #4, written by Ales Kot, with Will Tempest, Clayton Cowles and Tom Muller is published from Image Comics today.
And it is missing a credit.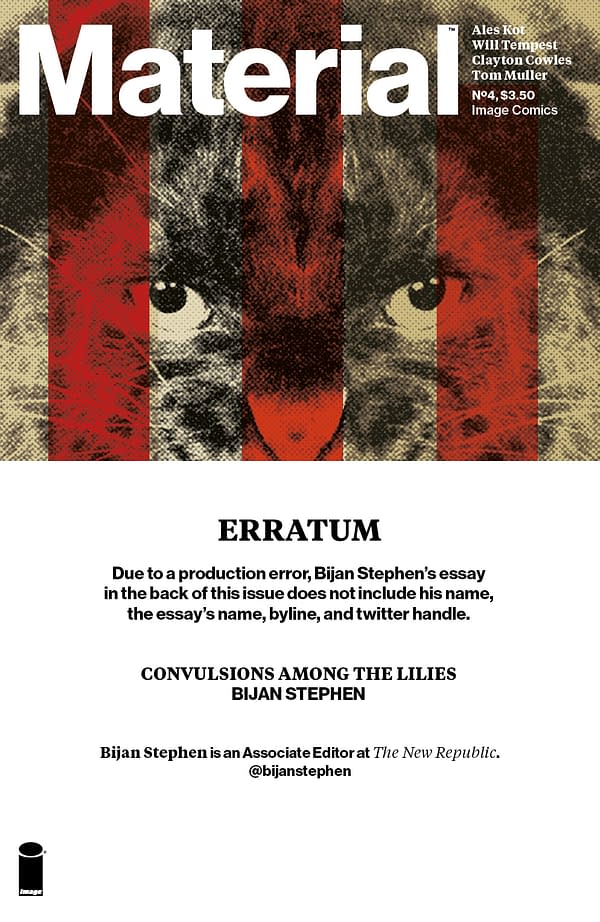 He writes,
Biggest personal failure of the year: due to a production error, @bijanstephen is not credited in Material #4.

This is fixed in the collected edition that comes out September 30, and there will be a correction in Material #5 as well. We will also republish the entire (corrected) essay in #5, and the essay will also drop online.

I was so focused on making sure the essay was *exactly* right when going to press on a tight schedule that I made a horrible, ironic mistake. There's no apology that can really fix it – erasure of black names is real, and here I contributed to it by an actual accident, which is horribly ironic considering the point of these essays is to give new writers – whose writing I respect and love – new readers.

White people talk about their acts of erasure as accidents but the truth is it's rarely that – it's usually racism by another name. I know this wasn't the case with my mistake here, but it doesn't probably make it hurt any less.

So, to fix it:

1) republishing the piece online
2) republishing the piece in Material #5
3) other stuff I don't need to talk about here

The fixes can't undo it but it's crucial to confront and learn from one's mistakes.

Go follow @bijanstephen because he's one hell of a writer.
That other stuff? It's this. Asking retailers,
Please print this image (which is hyperlinked right here in print quality) and put it in front of or inside each copy of Material #4. The image is made for you – 4 flyers per one paper to minimize your effort and respect your paper supply. I know this is *still* extra work for you, and your help is hugely appreciated.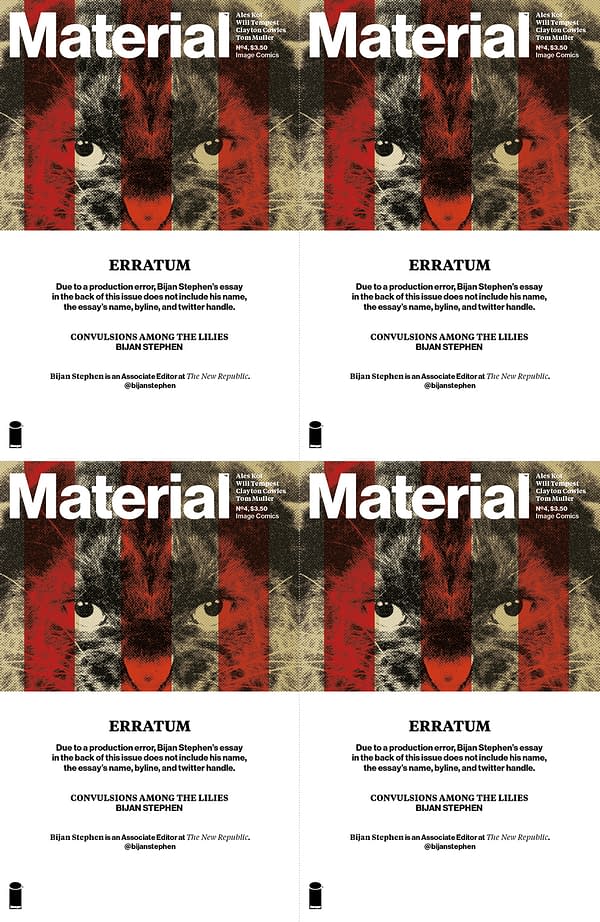 Enjoyed this article? Share it!