Alex Schomburg Covers the Grim Reaper, Wonder Comics #3 at Auction
Alex Schomburg transformed this 1944 Wonder Comics #3 cover from Standard/Better/Nedor into a war-era classic.
---
Alex Schomburg is one of the most widely-collected cover artists of the Golden Age, with many focusing on his WWII-era work. His cover of Wonder Comics #3 (cover-dated November 1944), with Standard/Better/Nedor character the Grim Reaper punching a Nazi is a classic Schomburg example. Featuring an early Grim Reaper story and the origin of the character Spectro, Wonder Comics #3 is a stand-out example of the history of its moment in time. There's a Wonder Comics #3 Davis Crippen ("D" Copy) Pedigree (Better Publications, 1944) CGC FN 6.0 Off-white pages up for auction in the 2023 March 30 – April 2 Comics & Comic Art Signature® Auction #7339 at Heritage Auctions.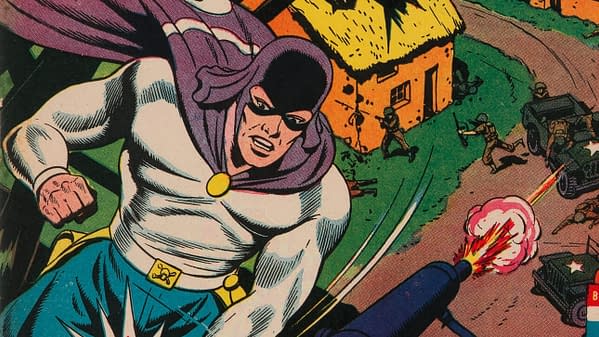 The Grim Reaper, the focal point of this Wonder Comics #3 cover, was originally created by artist Al Camy and writer/editor Richard E. Hughes. The character debuted in Fighting Yank #7 (Feb 1944), and his origin story was detailed soon after in Wonder Comics #2. Bill Norris, a student at Sorbonne University in Paris, becomes the Grim Reaper after the city falls to the Nazis in 1940. Norris ends up in a concentration camp, where he comes into contact with a leader of the French Underground. The dying man makes Norris promise to deliver crucial information about a French General to the French Underground, leading Norris to become the Grim Reaper and continue fighting in the war. The Grim Reaper, along with other heroes from Nedor Comics, was later revived by Alan Moore in the Tom Strong series, showcasing the character's enduring legacy.
Alfredo Cammarata, who signed his work Al Camy, is best known for being the original artist of Hillman's Airboy in Air Fighters Comics. Camy worked for numerous publishers during the Golden Age, including MLJ, Fiction House, Fawcett, Lev Gleason, and others, often through the Sangor Studio. At Standard/Better/Nedor, Camy worked on various features such as the Black Terror, the Oracle, Phantom Detectives, Jill Trent, and Spectro, among others.
Alex Schomburg is widely regarded by collectors as one of the most important comic book cover artists of the Golden Age. Schomburg is best remembered for his Marvel/Timely WWII-era covers, but he did more covers for Standard/Better/Nedor than any other comic book publisher.
Wonder Comics #3 is not an easy get, with only 21 copies listed on the CGC census. Among these, only 11 copies are higher graded than the CGC 6.0 copy available at this Heritage Auctions event. This particular copy is from the coveted Davis Crippen pedigree collection, an original owner collection that Crippen began purchasing off the newsstands when he was nine years old in 1939. Crippen ultimately bought approximately 13,000 comic books from 1939 through the early 1950s. This combination of elements makes this copy of Wonder Comics #3 an important piece of comic book history, and it's available in the 2023 March 30 – April 2 Comics & Comic Art Signature® Auction #7339 at Heritage Auctions is the perfect opportunity. If you're new to bidding at Heritage Auctions, be sure to review their FAQ and familiarize yourself with the auction event details, and the bidding process.

Affiliates of Bleeding Cool buy from and/or consign to Heritage Auctions.
---
---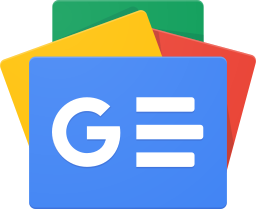 Stay up-to-date and support the site by following Bleeding Cool on Google News today!