A week ahead of Small Business Saturday, this Saturday sees Local Comic Shop Day 2018. The idea is that the season has become too dominated by big box boredom and impersonal online shopping. Local Comic Shop Day brings the focus back to the local comic book shop and how we serve as hubs for our local communities," said Peter Dolan, President of ComicsPRO. "With events like this and others, like children's art contests, artist signings, book clubs, cosplaying and more, the Local Comic shop is where true pop-culture fans gather."
Participating stores will be bricks'n'mortar stores only, and not large chains. And each comic shop will mark the Local Comic Shop Dayoccasion in its own unique way. "Local Comic Shops are not centrally owned by big corporations. One of the beautiful things about comic shops is that each retailer is out there putting a unique spin on comic book retailing" said Marco Davanzo, Executive Director of ComicsPRO. "Local Comic Shop Day highlights this rich diversity. It's an opportunity for local shops to deliver awesome stuff to fans while taking part in something larger to kick off the holiday season before all the big box craziness."
Comics publishers participate in Local Comic Shop Day by producing exclusive and limited items available only in participating comic shops. Here is what participating comic book stores will be offering… that we are aware of.
DC COMICS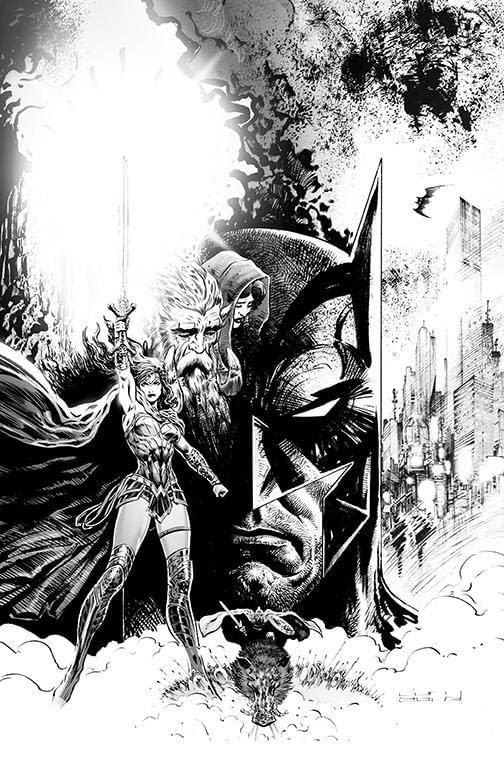 The first is a hardcover collection, The Brave And The Bold: Batman And Wonder Woman Local Comic Shop Day Edition HC, collecting the recent series with a black-and-white inked cover by writer/artist Liam Sharp for the first time, for $25
This special version of the new THE BRAVE AND THE BOLD: BATMAN AND WONDER WOMAN hardcover features a black and white version of the cover art by Liam Sharp!
When a Celtic god's murder leads to a war between the fairy folk and a possible breach between worlds, Wonder Woman must find the murderer and keep the peace while Batman investigates strange occurrences in Gotham City. As Diana must turn to the World's Greatest Detective for help, the two heroes quickly learn their cases may be connected. Collects the entire six-issue miniseries.
152 pg, FC * $24.99 US
A LCSD 2018 foil cover version of The Green Lantern #1 by Grant Morrison and Liam Sharp.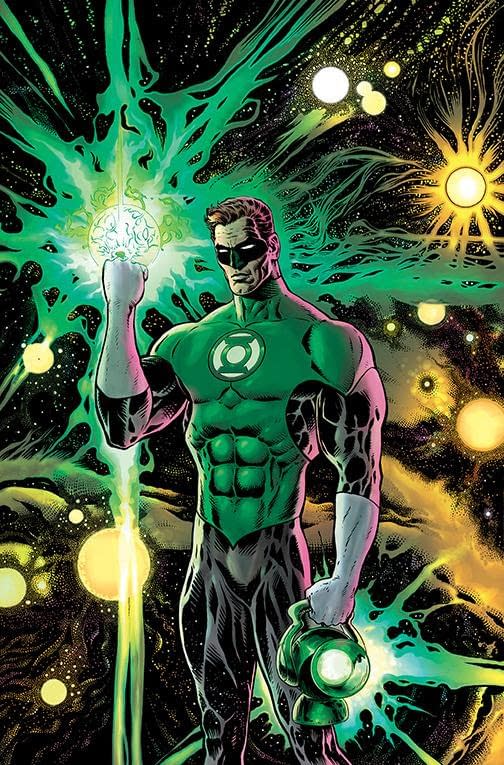 This special version of the debut issue features an enhanced foil version of the cover by Liam Sharp.
Superstar writer Grant Morrison (BATMAN, ALL-STAR SUPERMAN) returns to DC alongside red-hot artist Liam Sharp (THE BRAVE AND THE BOLD, WONDER WOMAN) to launch a new, ongoing series: THE GREEN LANTERN!
In this debut issue, when Earth's space cop, Hal Jordan, encounters an alien hiding in plain sight, it sets off a chain of events that rocks the Green Lantern Corps-and quite possibly the Multiverse at large-to its very core. There's an inter-galactic conspiracy afoot, as well as a traitor in the GL Corps' ranks, so strap in for more mind-bending adventures in this masterpiece in the making.
40 pg, FC, $4.99 US * RATED T
MARVEL COMICS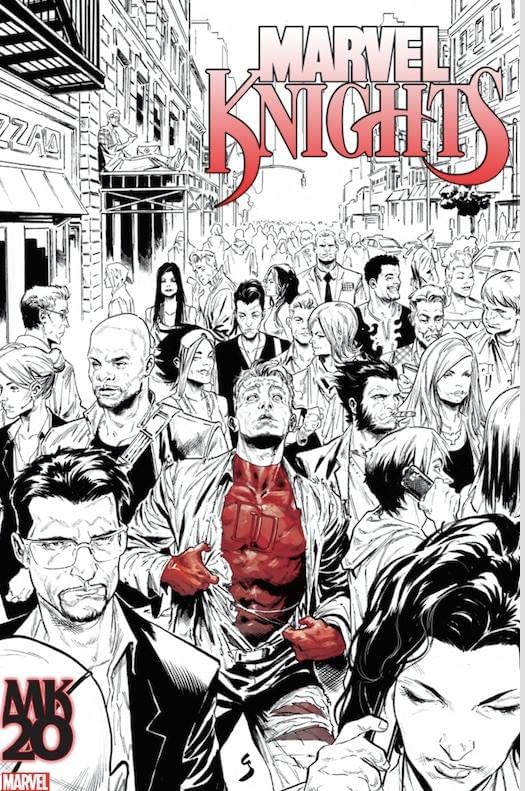 Marvel Knights 20th #1 LCSD edition. Limited to 500 copies worldwide.
Written by superstar writer Donny Cates, this comic will revolutionize Marvel's Marvel Knights line. You've seen what Donny Cates has done with Thanos, Venom, Cosmic Ghost Rider. This is what's next!
And Uncanny X-Men #1 LCSD Exclusive. Open orders, unlimited. With Wolverine fighting the sentinels in the classic Days of Future Past storyline.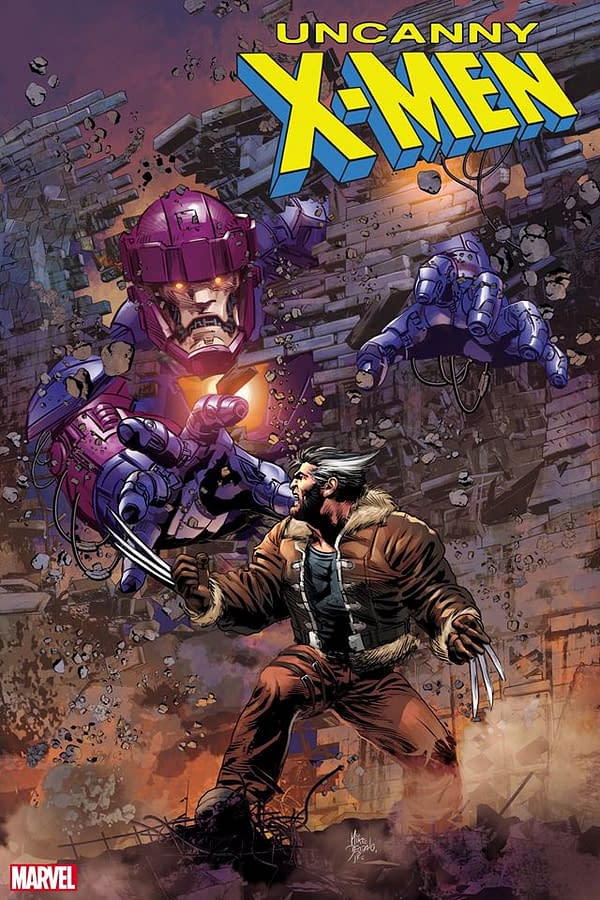 DARK HORSE COMICS
Dark Horse will have a Local Comic Shop Day 2018 exclusive cover of William Gibson's Alien 3 – The Unproduced Screenplay.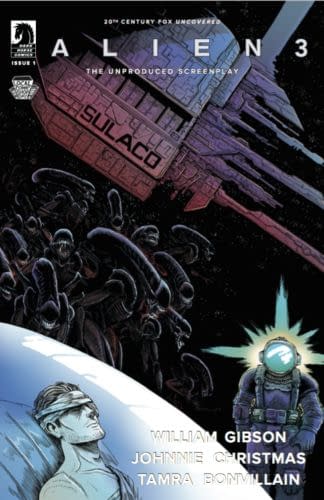 This is the official adaptation of the original screenplay for Alien 3, written by William Gibson, the award-winning science fiction author of the cyberpunk cult classic Neuromancer. You'll see familiar characters and places-but not all is the same in this horrifying Cold War thriller!After the deadly events of the film Aliens, the spaceship Sulaco carrying the sleeping bodies of Ripley, Hicks, Newt, and Bishop are intercepted by the Union of Progressive Peoples. What the U.P.P forces don't expect is another deadly passenger that is about to unleash chaos between two governmental titans intent on developing the ultimate cold war weapon of mass destruction.

Based on the original screenplay by Neuromancer's William Gibson! Adaptation and art by Johnnie Christmas-co-creator of Margaret Atwood's Angel Catbird and creator of Image Comics' Firebug. Featuring some of the most famous characters in the Alien film canon: Hicks, Bishop, Newt, and Ripley.
IMAGE COMICS
Local Comic Shop Day foil-cover version of Blackbird #1 by Sam Humphries and Jen Bartel which will be limited to 500 copies, worldwide.
In this neo-noir fantasy, Nina Rodriguez is positive that a secret magic world ruled by ruthless cabals is hiding just beneath the veneer of Los Angeles. The problem: everyone thinks she's crazy. The bigger problem: she's not crazy – she's right. Can she unravel the mystery before the Great Beast catches up with her?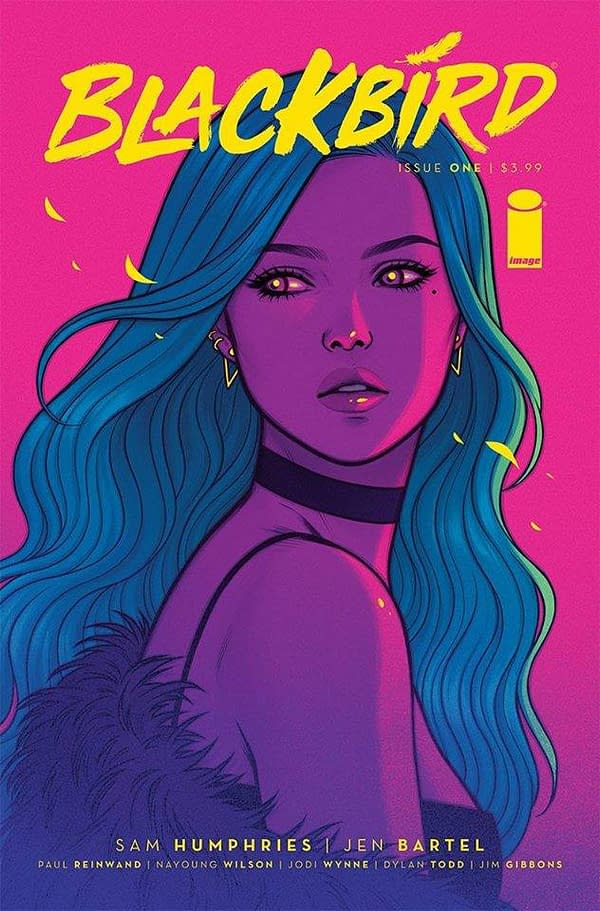 .A special hardcover collection of the first 6 issues of their new hit series Gideon Falls by Jeff Lemire and Andrea Sorrentino.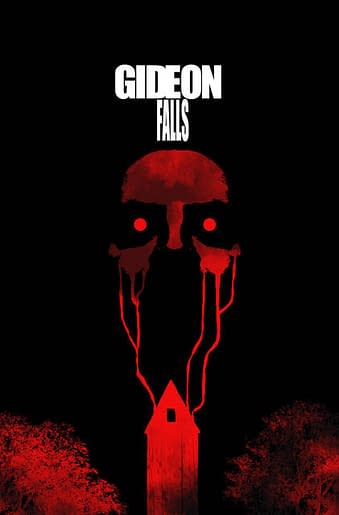 Picked up for TV by Hivemind after a multi-studio bidding war with long-time producing partners Sean Daniel and Jason Brown, Bad Robot veteran Kathy Lingg, and former Valiant Entertainment CEO & Chief Creative Officer Dinesh Shamdasani.

From the bestselling creative team behind Old Man Logan and Green Arrow comes a character-driven meditation on obsession, mental illness, and faith. The legend of the Black Barn-an otherworldly building alleged to have appeared and reappeared throughout history, bringing death and madness in its wake-ensnares and entwines the lives of two very different men.

Plus, this collection includes a variant cover gallery from some of comics' best artists, including CLIFF CHIANG (PAPER GIRLS), JOCK (WYTCHES), SKOTTIE YOUNG (I HATE FAIRYLAND), and more!

Collects GIDEON FALLS #1-6
IDW ENTERTAINMENT
Exclusive cover for Tom Scioli's new Go-Bots reimagining…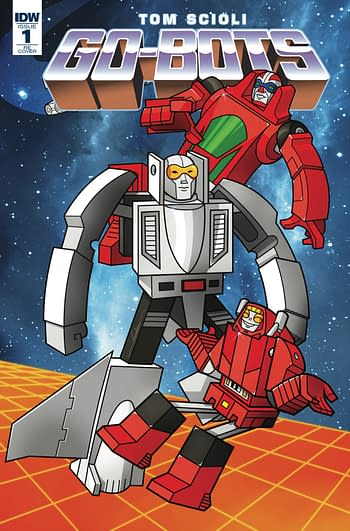 ARCHIE COMICS
Photo cover Cheryl Blossom #1.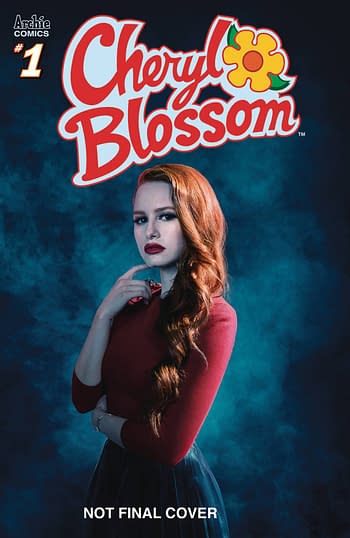 TITAN COMICS
Local Comic Shop Day version of the release of The 13th Doctor #1 set, with all the standard thirteen covers with a bonus photo cover version of the new cast of the show by Will Brooks, as seen below, exclusive to the Local Comic Shop Day set. The set will cost $49.99 all in.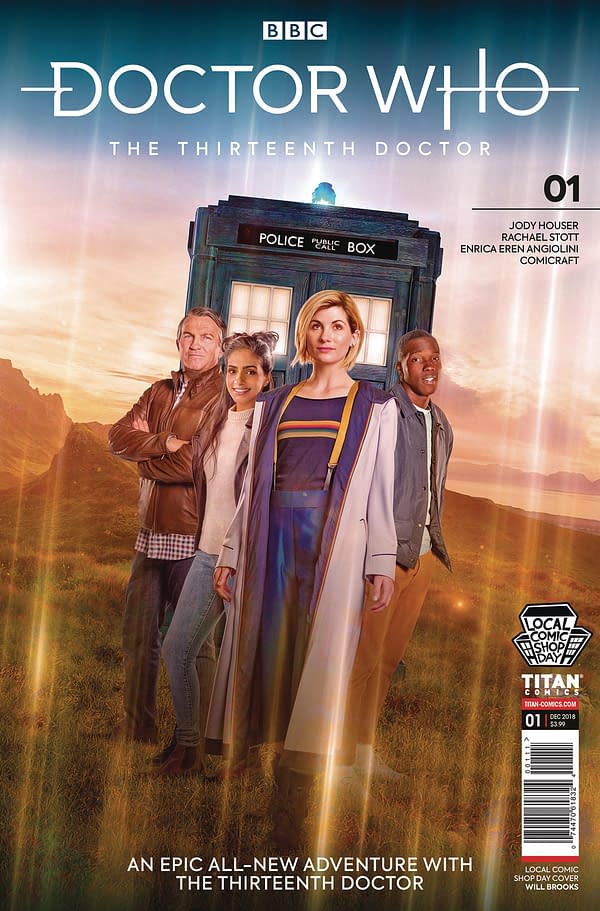 BLACK MASK COMICS
An exclusive hardcover version of CALEXIT Vol 1 and Space Riders Vol 2, for twenty-five bucks each.
LCSD 2018 CALEXIT VOL 1 HC (MR)
What if California refused to be ruled? From the creators of Young Terrorists, Matteo Pizzolo (Godkiller) and Amancay Nahuelpan (Clandestino), comes this tale of resisting oppression, punching Nazis, protecting each other, kicking ass, and demanding liberty for all. In CALEXIT, the citizens of California struggle to seize power back from an autocratic government. Jamil, a 25 year old courier (aka smuggler), and Zora, a 27-year old leader in the Mulholland Resistance, attempt to escape Occupied Los Angeles, where martial law has been in place for the past year — ever since America's demagogue President signed an executive order to deport all immigrants, and California responded by proclaiming itself a Sanctuary State. Collects issue 1-3. SRP: $24.99

LCSD 2018 SPACE RIDERS VOL 2 GALAXY OF BRUTALITY HC (MR)
An ancient evil is gathering power throughout the cosmos, and it falls upon the legendary SPACE RIDERS to kick its a**! Having disbanded, the crew of CAPITAN PELIGRO, MONO, and YARA must reunite for what may be their final ride! The cult comic that electrified comic readers in the brain RETURNS to blast your fragile human psyche into oblivion!!
Collects issues 1-4. SRP: $24.99
VALIANT ENTERTAINMENT
Signed and numbered editions of the X-O Manowar Deluxe hardcovers from Matt Kindt for fifty bucks limited to 1000 copies. It will features a unique cover treatment comprised of a die-cut dustjacket and virgin cover artwork by Lewis LaRosa, comes with a bound-in page signed by Matt Kindt ,illustrated with a black-and-white print by Tomás Giorello.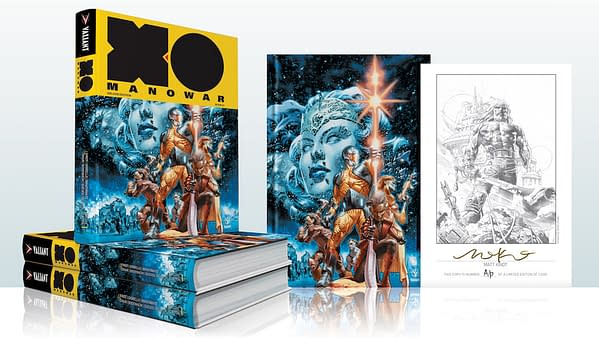 LCSD 2018 X-O MANOWAR KINDT DLX HC SGN
(W) Matt Kindt (A) Tomas Giorello, Doug Braithwaite, Clayton Crain, Ryan Bodenheim (CA) Lewis LaRosa
Presenting the 2018 Local Comic Shop Day exclusive numbered edition of the deluxe, oversized hardcover collection of Valiant's critically acclaimed, best-selling X-O MANOWAR (2017) series, signed by Eisner Award-nominated writer Matt Kindt!Deep within the far reaches of space, the dogs of war have found Aric of Dacia. Conscripted into an alien army and forced into combat, Aric must enter an alien battlefield unlike any he's faced before. His only hope for survival is also the source of his greatest rage – the living suit of armor known as X-O Manowar. With it, he will decimate armies, topple empires, and incite interplanetary warfare as he rises from soldier… to general… to emperor! They wanted a weapon. He will give them war!The X-O MANOWAR by MATT KINDT DELUXE EDITION BOOK 1 HC features the full first year of Matt Kindt's celebrated run in complete chronological order, featuring art by master storytellers Tomás Giorello (BLOODSHOT REBORN), Doug Braithwaite (ARMOR HUNTERS), Clayton Crain (RAI), Ryan Bodenheim (The Dying & The Dead), and more in a series named one of 2017's best by SYFY Wire, ComicBook.com, IGN, and many others! Plus, an assortment of extras and material that has never before been collected in one place! Limited to only 1,000 copies, this LCSD-only, numbered edition is signed by Mr. Kindt and will feature a unique cover treatment comprised of a die-cut dustjacket and gorgeously rendered virgin cover artwork by Lewis LaRosa (BLOODSHOT SALVATION)!

Collecting X-O MANOWAR (2017) issues 1-14, material from the Valiant Free Comic Book Day 2017 issue, and "The Future" prelude short story from X-O MANOWAR #50, along with more than 20 pages of rarely seen art and extras for the ultimate X-O Manowar tale! SRP: $49.99
ONI PRESS
Rick & Morty Treasury Edition from Kyle Starks, Marc Ellerby and Sarah Stern.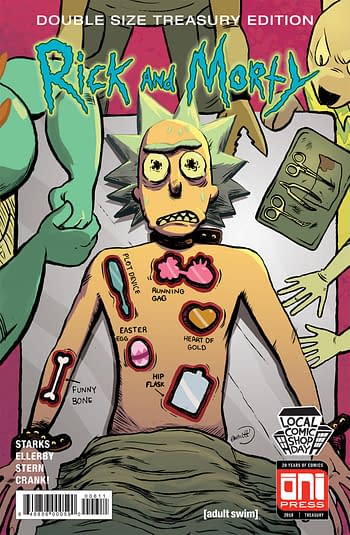 LCSD 2018 RICK & MORTY TREASURY ED
(W) Kyle Starks (A) Marc Ellerby, Sarah Stern (CA) Emmett Helen, Hank Jones
This special double-size treasury edition for Local Comic Shop Day includes issues #35 and #40 of the acclaimed Rick and Morty™ comic book series, two hilarious standalone issues written by Kyle Starks (Sexcastle, Kill Them All) and illustrated by series artists Marc Ellerby and Sarah Stern. Come for the jokes, stay for the soul-crushing ennui. Wubba lubba dub dub! Rick and Morty™ is the critically-acclaimed, half-hour animated hit comedy series on Adult Swim that follows a sociopathic genius scientist who drags his inherently timid grandson on insanely dangerous adventures across the universe. Rick Sanchez is living with his daughter Beth's family and constantly bringing her, his son-in-law Jerry, grand-daughter Summer, and grand-son Morty into intergalactic escapades. Can the family survive Rick's insanity and all the chaos the universe throws at them?

Rick and Morty stars Justin Roiland (Adventure Time), Sarah Chalke (Scrubs), Chris Parnell (Saturday Night Live) and Spencer Grammar (Greek). The series is created by Dan Harmon (Community) and Roiland who also serve as executive producers.In Shops: Nov 07, 2018
SRP: $14.99
BOOM STUDIOS:
a Mighty Morphin Power Rangers Year 2 Blind Box for a hundred bucks, limited to 500 units. Including the Year Two Deluxe HC, three random MMPR variants and a Mighty Morphin Power Rangers #30 variant cover by Felipe Massafera exclusive to the box…
LCSD 2018 MIGHTY MORPHIN POWER RANGERS YEAR 2 BLIND BOX
(W) Kyle Higgins, Ryan Ferrier (A) Hendry Prasetyo, Daniel Bayliss, Daniele Di Nicuolo, Jonas Scharf, Bachan (CA) Felipe Massafera
The Mighty Morphin Power Rangers Year Two Blind Box is the perfect gift for Power Rangers fan. The Blind box contains (1) MMPR Year Two Deluxe HC, (3) random Mighty Morphin Power Rangers Variants, and (1) exclusive Mighty Morphin Power Rangers #30 LCSD Variant by Felipe Massafera, which is only available in this blind box.

The Mighty Morphin Power Rangers Year Two Blind box is limited to 500 units and is LCSD exclusive. SRP: $100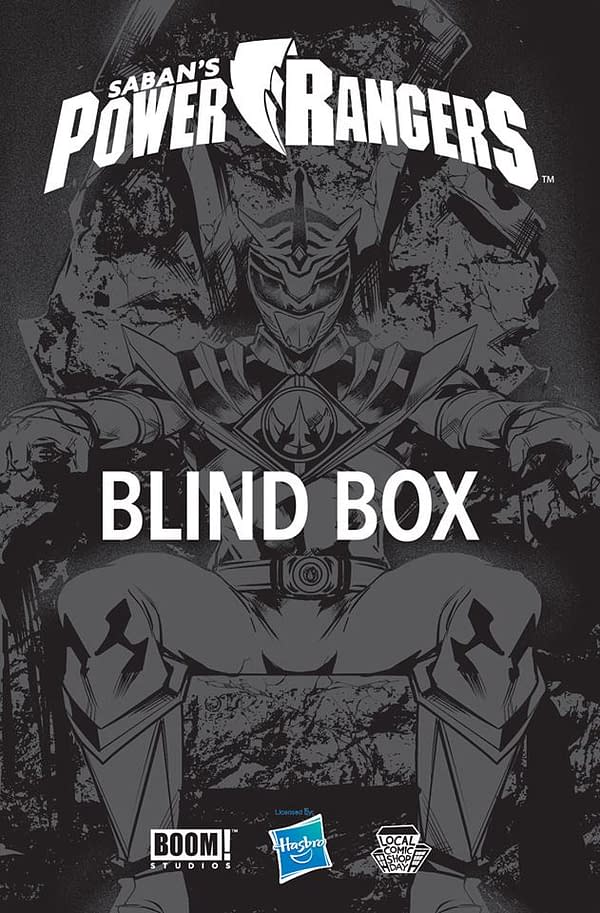 Enjoyed this article? Share it!