As much as we like to make fun of them, we can't help but feel a little bit sorry for Marvel Comics today. At the Diamond Retailer Summit at C2E2 today, Marvel's presentation was set to happen after lunch, with DC's presentation happening before that. Marvel had some big news about the sales numbers for their landmark Amazing Spider-Man #800 — the comic has sold almost 300,000 copies to retailers so far. That's a big accomplishment, even if it's less than Amazing Spider-Man #1 did a few years back.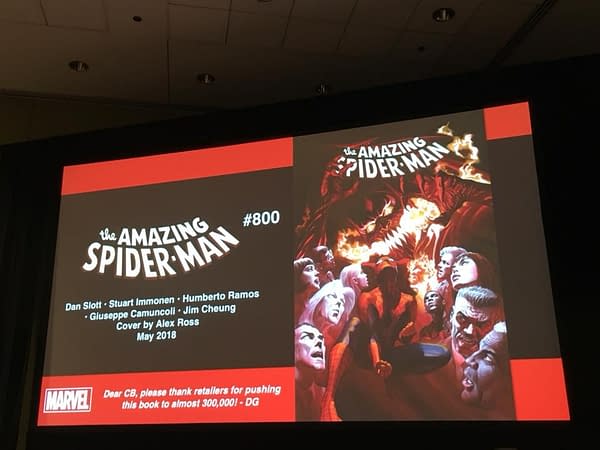 Sadly, DC Comics had some announcements of their own during their earlier presentation that put Amazing Spider-Man's sales in a different perspective. Action Comics #1000, according to DC, has sold over 500,000 copies to retailers. DC Nation #0 has sold more than 1 million.
Still, in today's slow market (which was largely caused by Marvel's over-reliance on reboots, variant covers, and super-mega-crossover events), 300,000 comics is nothing to sneeze at (unless, of course, they have sat unsold on the shelves of your comic book store for months alongside those DC Nation and Action Comics issues, they have all begun collecting dust, and you happen to be very allergic). Amazing Spider-Man #800 doesn't hit stores until May 30th, so there's still time for Marvel to try and get Loot Crate to order some and catch up to their rivals.
One thing we can say is that, with the art of Stuart Immonen, Amazing Spider-Man #800 will be nice to look at.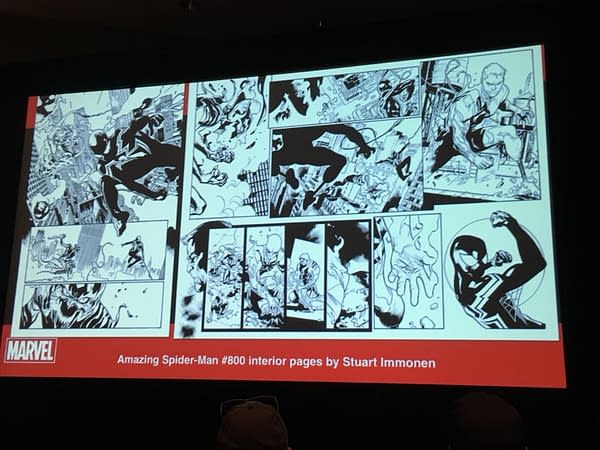 The bigger question is: how will Nick Spencer and Ryan Ottley's new Amazing Spider-Man #1 do this Summer?
Enjoyed this article? Share it!