Amy Chu, Joseph Illidge & Pam Noles Join CBLDF Board Of Directors
The Comic Book Legal Defense Fund or CBLDF has added comic book creator Amy Chu, comic book editor Joseph Illidge, and comic convention organiser Pam Noles to its Board of Directors. Illidge and Noles will start their tenure on the CBLDF Board of Directors immediately, while Chu will join in January 2022. Chu, Illidge, and Noles will serve alongside existing President Christina Merkler of DCBS/Lunar; Vice President Chris Powell of Diamond; Secretary Dale Cendali; and members, comic retailer Jen King, comic book marketer and former retailer Bob Wayne, and comic creator Gene Luen Yang to defend the rights of the comics industry and its community of creators, publishers, retailers, librarians, educators, and readers.
"CBLDF has done crucial work defending the First Amendment rights of the comics community. I've supported CBLDF's work in panels and events and with contributions to its publications, and I'm excited to help shape the future of the organization!" said Chu. "To say it is an honor to be a member of the CBLDF Board of Directors with my esteemed colleagues is nothing short of an understatement. The business of comic books is full of people with vast imagination, love for the power of story, and depth of heart. There is no better time to be of service, to help build a more ethical, caring, and empowering comic book industry for creators than right now." said Illidge. And "The comics industry wouldn't be where it is without the fans and CBLDF has done important work defending fans from being prosecuted for the books they like to read and collect. I'm proud to help continue that legacy – and to do more for fandom – as a member of the CBLDF Board of Directors" said Nolan.
Amy Chu is a comics and television writer, working on DOTA: Dragon's Blood, Sirens, Sky Island, Poison Ivy, Green Hornet, Red Sonja, Sword Master, Aero and much more. A Harvard Business School graduate was formerly Executive Director of the community-based organization Asian American Arts Alliance, Manager of the Management Assistance Program for the United Way of New York City, served on the board of the Nonprofit Management Association, and has a certificate in nonprofit management from Columbia University.
Joseph Illidge's career began at Milestone Media, Inc., as a Batman editor at DC Comics, Senior Editor at Lion Forge Comics, Executive Editor at Valiant Comics, Editorial Director for A Wave Blue World and now Executive Editor for Heavy Metal. He has worked with organizations ranging from the National Down Syndrome Society to the Harlem School of the Arts and received a citation from the New York State Assembly for exemplary community service through career achievement.
Pam Noles, another Bleeding Cool favourite, is best known for running Hall H at San Diego Comic-Con, as well as working at the ACLU of Southern California's communication department for several years.
Last year was a year of change and challenge for the free speech activist charity, regarding allegations of sexual harassment made against its director Charles Brownstein over years. Bleeding Cool was first to report his departure, before his official resignation. However, as a result, the CBLDF saw many partner publishers and organisations pull away from the body, as revelations regarding NDAs that the organisation had made people sign were lifted, board members retired and resigned, as accounts were given and shared. Interim Director, Jeff Trexler was appointed Interim Director of the CBLDF as one who had implemented ethics policies at other companies and industries, such as fashion, which has been undergoing its own self-examination in recent years over similar issues. He has stated that he has been involved in helping people bring sexual harassment complaints against employers for twenty years and has helped argue policy reform within both companies and in government. It will be interesting to see where their charity moves forward with its new board.
---
---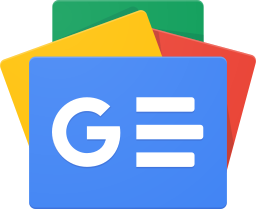 Stay up-to-date and support the site by following Bleeding Cool on Google News today!