Shy Allott Talks CBLDF NDA as Mike Richardson Quits Advisory Board
Comic book journalist Michael Dean at the Comics Journal has written a brand new article regarding the actions of Charles Brownstein, former executive director of the Comic Book Legal Defense Fund, following up on his original reporting from 2006. We reported last month how former employee Shy Allott had requested – and received permission from the CBLDF to disregard the NDA she had signed years ago, and she tells the Comics Journal what that NDA covered and why she was made to sign it. And states that as part of an oft-gruelling job, she repeatedly made to share hotel rooms with Brownstein at shows and conventions, including when he was drunk, and despite a number of occasions where she would specifically arrange otherwise. She told TCJ "Taking his clothes off in the middle of our shared room IS an act of sexual aggression. He continued to push boundaries repeatedly and made it extremely clear that he controlled my safety and well-being. It was the slow and predatory act of maneuvering another individual into a position that makes them isolated and more vulnerable to abusive behavior, while slowly escalating in severity. He used my job and our professional affiliation to achieve this, one of the reasons I quit so early into my career."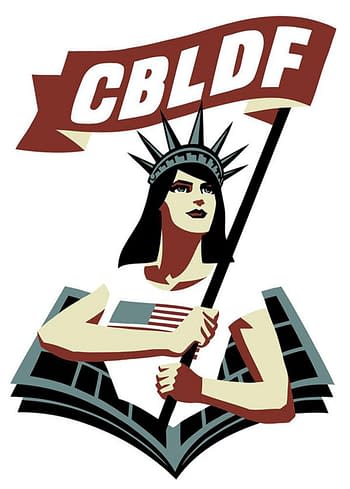 Shy Allott also recounts "In preparation for SDCC [Comic-Con International], I worked nearly 40 days straight with very few breaks. As a result of standing on my feet for 15-hour days at shows, I sustained a stress fracture to my foot.., I was promised, upon completion of SDCC, that we could go back to regular working hours and that we could catch our breath. I had lost 40 pounds, my hair was falling out, and right as we were coming back from the show, Charles announced that we needed to prep for Baltimore the next day. It was an intentional bait-and-switch and it was clear he'd gone around me to secure our involvement with the show." It was then she decided to give her notice and that after a very awkward and stilted Baltimore show "when it was time to return to New York, they drove back to New York without me."
She elaborated to Bleeding Cool, telling me "when it was time to leave the Baltimore show and return to NY, Charles informed me that they would be taking the van without me. They dropped me off at a bus station in a fairly rough part of Baltimore. I was wearing a skirt, due to the professional nature of the show, which I was KEENLY aware of in this circumstance. I received the message loud and clear, that my personal safety was at their discretion."
Shy Allott also tells the TCJ how the NDA she signed was against the relocation fee she had been paid to move from Portland to New York, where the CBLDF was then-based. Signing the NDA would release her from any repayment.
The article also reveals Brownstein's assault on comic book creator Taki Soma in a hot tub at a 2005 Mid Ohio comic con, did reach the courts, a jury trial even, in 2007 – though Soma had not been aware of it – and that Brownstein paid fines. As well as the organisers of the SPACE small press convention having to bail Brownstein out of jail for being drunk and disorderly two years prior. It also repeats accusations of forced kissing by Shadowline comic book editor Kris Simon, as well as former CBLDF Deputy Director Mike Scigliano talking about being repeatedly harassed over his health, to the extent that his doctor advised he quit. He states he did so, and wrote to the board over his decision without response.
The article also repeats statements from the CBLDF that Paul Levitz has retired from the board and that Katherine Keller and Jeff Abraham have resigned. Bleeding Cool has also learned that Mike Richardson, owner of Dark Horse Comics and Things From Another World retail chain also stepped down from the CBLDF Advisory Board after criticism of Charles Brownstein re-emerged and withdrew Dark Horse as a sponsor of the CBLDF. The Advisory Board has no input or voting with regard to governing, bu unlike the others, this was not officially announced or reported, and only revealed when the CBLDF finally updated their board member list, Bleeding Cool compared the two, and asked around. Until a few weeks ago, the website still included people who had resigned years ago, and not those who had been appointed in the interim. Dark Horse is also undergoing an investigation of current and historical allegations and claims against staff made at Dark Horse and against TFAW, which has already seen TFAW VP Andrew Mcintire leave the company. There may be more to come.
Christine Merkler of DCBS, Lunar Distribution, and President of the CBLDF board told TCJ that her plans going forward included a "top-to-bottom rebuilding of Fund management, which includes modernizing our Board governance and communicating in a transparent style more representative of the people working for the Fund. We must better understand and explain why the Fund did or did not support previous causes important to our members, update our choices of imagery used in our publications and add deeper pre-hire background checks for prospective employees of the Fund. Finally, there will be a new infusion of Board members that reflects all that comics have to offer, with more representatives of our constituents, particularly creators and retailers" and that "We're working to bring in outside expertise to help ensure that the CBLDF's important work is done and is done in a more transparent fashion."
She also highlighted what she saw as the important current work of the CBLDF, saying "the CBLDF is actively providing legal and financial support for a group of cartoonists in Chicago at risk of having their work altered, confiscated, or suppressed in a copyright battle. We're monitoring and combatting unconstitutional legislation and recently aided Pulitzer Prize-winning cartoonist Nick Anderson in his fight to restore his political cartoon to online merchant Redbubble after a takedown. We'll also continue to fight identity censorship. This work is important and the Board does not foresee that changing in the near future."
Shy Allott also tells TCJ that "My current gigs in digital marketing are the only jobs in which I haven't experienced sexual harassment. Every single comics job has included a groping in a cab, a blowjob request, kissing repeatedly on the cheek, you name it. Most of the incidents are brushed off as a joke or a drunken mistake (by us) as confronting them is much more difficult in nature. To raise the alarm takes A LOT, and it puts everything we have at risk."