Regular readers of Bleeding Cool (and Lying in the Gutters before it, and All the Rage before that and The Gutter Press before that and Rich's Rumblings/Rumours/Revelations before that, yay unto the Middle Ages) know that I like to keep an occasional eye on the comic book aftermarket. Especially recent books that suddenly go up in price for one reason or another.
But a curiosity right now is the difference in areas, especially between the USA and the UK. Licence or distribution restrictions are the usual reason, a book prevented from being distributed and sold through Diamond in the UK will see its value increase when it eventually makes its way through the grey market, reflecting scarcity and increased import costs.
There are also matters of taste — traditionally Vertigo titles would get a UK bump. the likes of Hellblazer, Swamp Thing and Sandman would have a greater UK appeal and thus a greater UK value.
But the internet has done a lot to knock the edges off these differences and create a more homogenised market.
Which does little to explain the difference in UK and US prices for the new series Seeds by Anna Nocenti and David Aja. The new book from Dark Horse is part of Berger Books, the imprint by ex-Vertigo chief Karen Berger, which used to publish titles like Hellblazer, Swamp Thing, and Sandman. But doesn't have any specific British appeal.
Nevertheless, while on eBay.com, copies sell for cover price or less — as low as 99 cents in one case — in the UK they are selling for three times cover price. This copy currently has four bids over cover price with two days to go — could it really be getting the added interest by having the word "nude" in its title?
Maybe we just like bees. Anyway, Americans? Feel free to buy copies up for a buck and sell them to us wacky Brits for a 1200% mark up…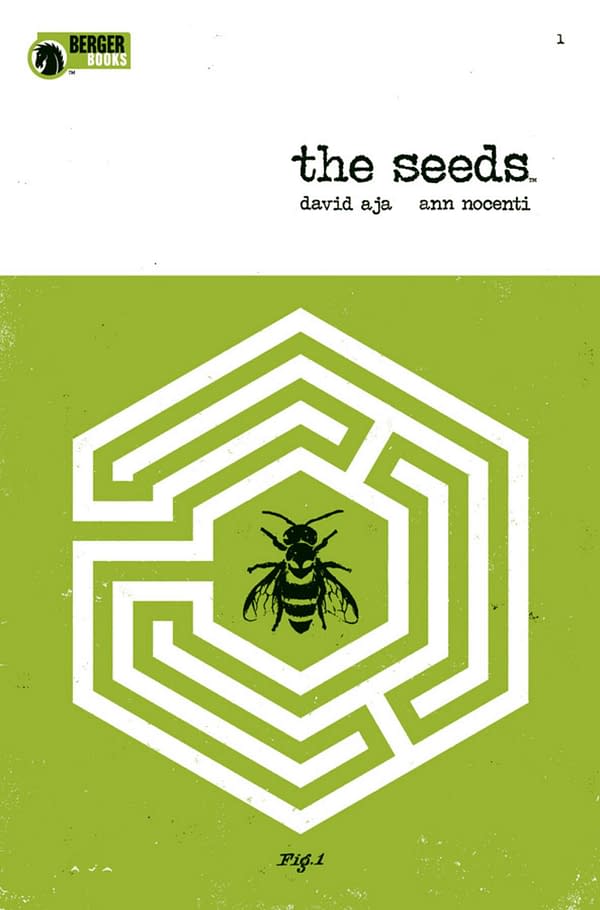 SEEDS #1 (MR)
(W) Ann Nocenti (A/CA) David Aja
The bees are swarming. What do they know that we don't?
The rich have built walls around their wealth and scramble into escape rockets. The romantic and the ruthless cross over into the lawless wilds of Zone-B. A few cantankerous aliens have come to collect the last dregs of humanity's essence for the celestial embryo bank. One of them falls in love.

Astra is an idealistic journalist who stumbles into the story of a lifetime, only to realize that if she reports it, she'll destroy the last hope of a dying world. How far will she go to get her story? An eco-fiction tech-thriller where flora and fauna have begun to mutate, The Seeds is also a story of love beyond race and gender, and of the resilience of both human and animal kind.

A new four-issue series, by award-winning artist David Aja (Hawkeye, Immortal Iron Fist) and filmmaker, journalist, and comics writer Ann Nocenti (Daredevil, Catwoman).

o For mature readers.In Shops: Aug 01, 2018
SRP: $3.99
Enjoyed this article? Share it!