Bleeding Cool has learned that Atom! Freeman has left his role as Vice President of Sales and Business Development at ComicHub, the company that has been gathering and monetising direct market comic book data for publishers, distributors and retailers, and allowing comic book readers to find copies of the comics they want to buy.
Since Freeman joined as VP, the company has more than tripled the number of retailers using the service, grown its data reporting and marketing tools for publishers, announced promotional partnerships with both Boom Studios and Vault Comics, and began providing sell-thru data to press outlets such as NPD Bookscan, the New York Times Bestseller List, and ICV2.
Freeman began his career in the comics industry as the co-owner of Brave New World Comics where he received the 2008 Eisner Spirit of Retail award. In 2010, he transitioned to publishing as the Director Of Sales & Marketing at Top Cow Entertainment.
In 2012, Freeman was one of the five principle architects of Valiant Entertainment's re-emergence alongside former Editor-in-Chief Warren Simons, current Publisher Fred Pierce, former VP of Marketing & Communications Hunter Gorinson, former Director of Digital Media and Development, Joshua Johns, and former CEO & Chief Creative Officer Dinesh Shamdasani.
After leaving Valiant, post-acquisition by Chinese investors DMG, Freeman launched Prana: Direct Market Solutions as a vehicle for consulting and sales services for publishers and other brands looking to grow in the Direct Market comics shops. As a result of this decision, Freeman will be returning to Prana. Maybe ask him about it at this weekend's Baltimore Comic Con. And then tell me.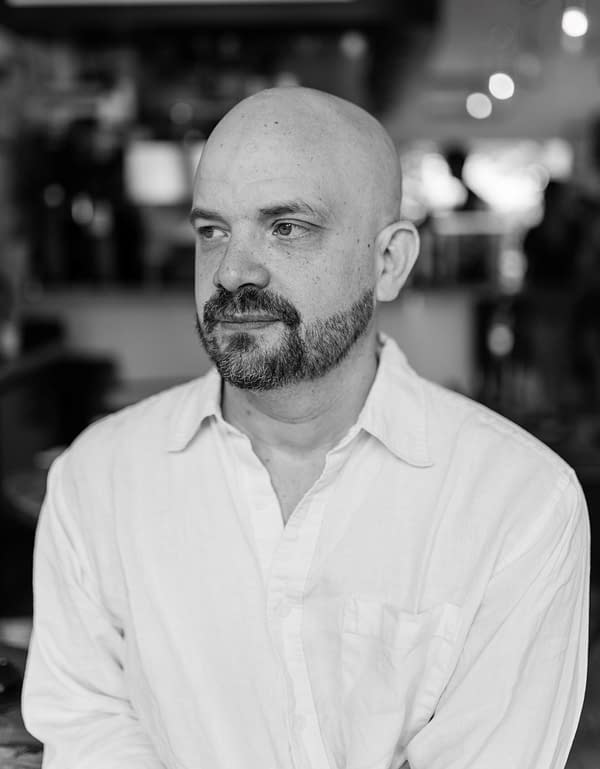 Enjoyed this article? Share it!