Avengers Features Red Guard, Widow, Room As Black Widow Film Opens
That was rather well-timed of Marvel Comics, wasn't it? On the same day as Marvel Comics releases The Black Widow movie spinning out of The Avengers films, so The Avengers #46 comic feature the Winter Guard, including the new Red Widow, Red Guardian, and more. Spoilers ahead!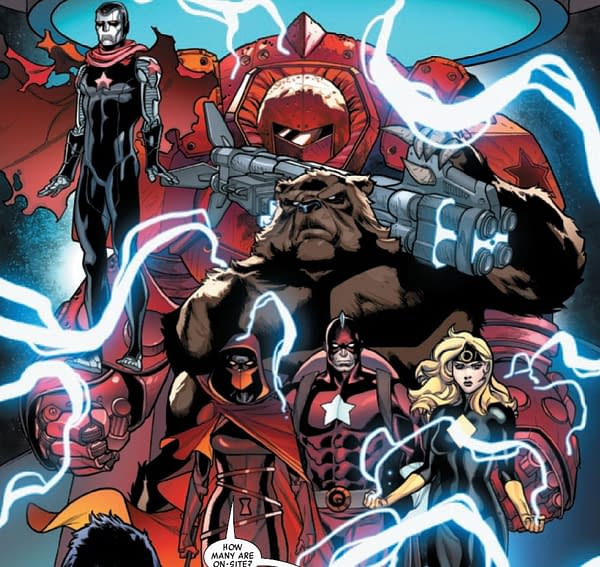 Here to take out an extraction hit on one She-Hulk. Why? Well, that's not their concern. They have a mission, and they carry it out with efficiency.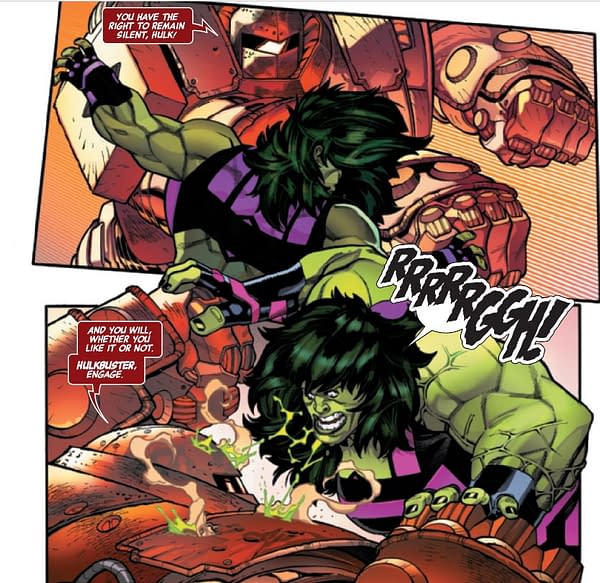 And something clearly in the world for some while. With the Hulkbuster armour of the Crimson Dynamo having a double use for such a scenario like this.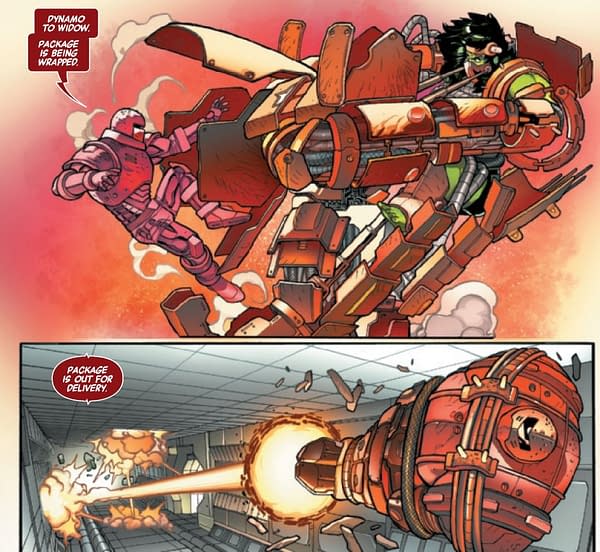 And taking her to a very specific place.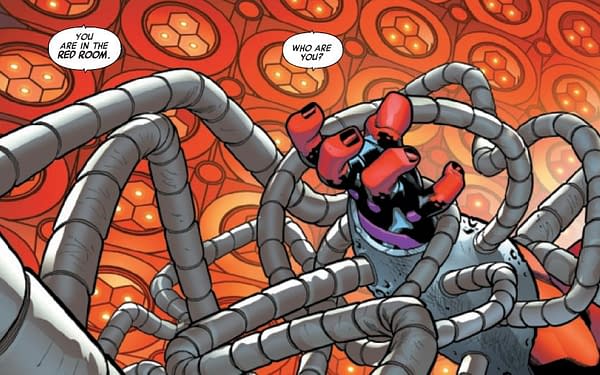 In both the comics and the movies, the Red Room is the place where the Black Widow and others of her ilk were trained, mentally broken down, and operated upon, reforming and remaking them into highly skilled and highly obedient assassins. In the new Black Widow movie, it transpires The Red Room is still in operation. As it is here.

Wil Jennifer Walters die here? As we have learned in Immortal Hulk, of late, it has been impossible to permanently kill anyone who is a bit Hulky. Is today's Immortal set before or after Avengers? Because Jennifer Walters, the She-Hulk, is looking very present and not-dead right here…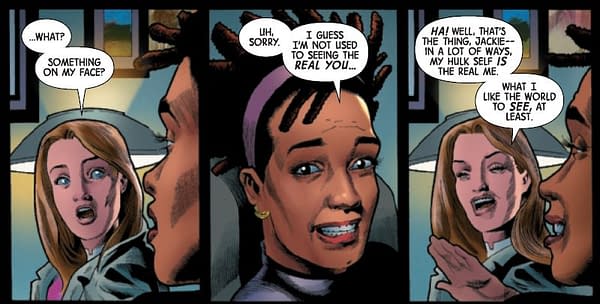 The Avengers #46 – and for that matter Immortal Hulk #48 – are both published by Marvel Comics today.
AVENGERS #46
MARVEL COMICS
MAY210623
(W) Jason Aaron (A/CA) Javi Garron
WORLD WAR SHE-HULK!
After the shocking events of "Enter the Phoenix," the Earth has become more fractured and volatile than ever, especially for the Avengers. Once She-Hulk is declared a global menace, Russia's mightiest heroes, the Winter Guard, are tasked with bringing Jen to justice to face a fate no Hulk could hope to endure. Rated T+In Shops: Jul 07, 2021 SRP: $3.99
IMMORTAL HULK #48
MARVEL COMICS
MAY210659
(W) Al Ewing (A) Joe Bennett (CA) Alex Ross
COUNTDOWN TO THE END…
• Questioning himself after his recent confrontations, the Hulk turns to the one person who always understood him – only too well.
• It's time for truths to be told. But will it be Betty Banner who tells them…
• …or will the Hulk face the gaze of the RED HARPY?
Rated T+In Shops: Jul 07, 2021 SRP: $3.99