Well, this may be why Avengers: No Road Home's legacy numbers are ahead of the monthly Avengers series. And also why this cover for West Coast Avengers in April is so-composed…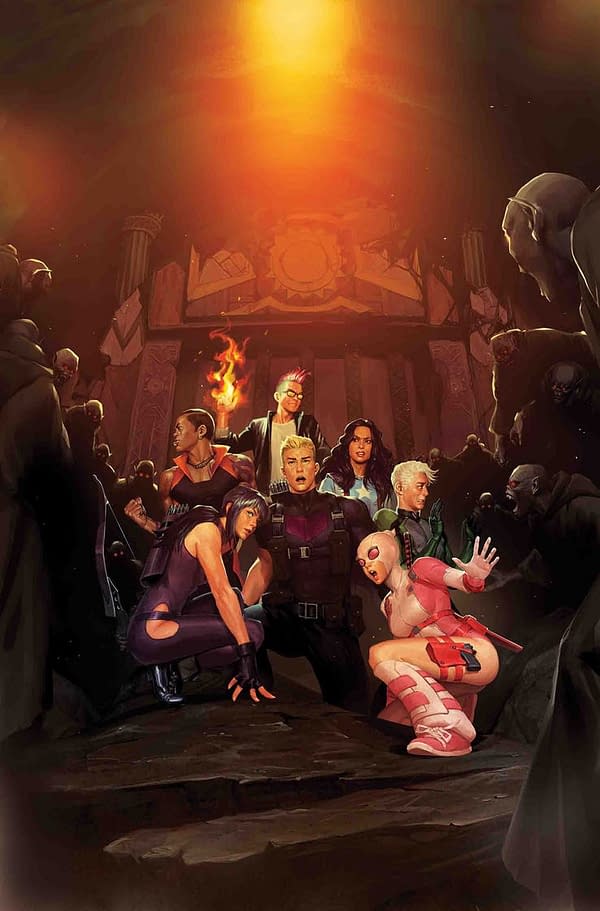 There is an apocryphal story about why British people stick up two fingers as an insult, the V sign, our version of 'up yours', and a reversal in direction of the V for Victory. The story goes that British archers, when captured by the French, would have their fingers chopped off. So, the V sign was a signal from the British to the French that they still had their fingers.
It's not true , of course, but it makes a great story.
Well, Hawkeye is an archer. And, after a major battle in Avengers; No Road Home, it's not his fingers that are missing…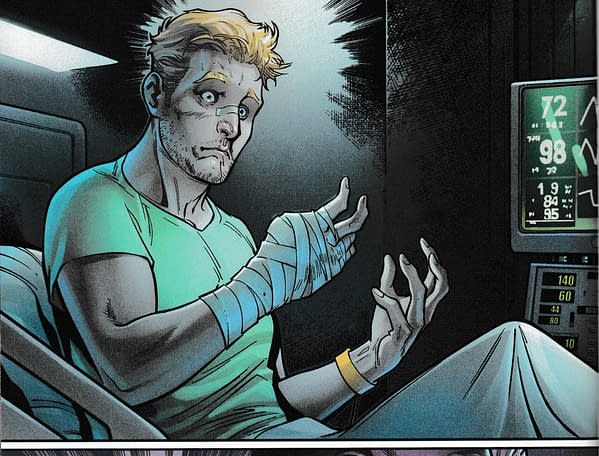 …but a thumb. On his right hand. He can still shoot arrows, but a lack of an opposable thumb may make it harder.
Now, of course, this is a universe in which someone will be able to whip up a cyborg thumb. But that's not the world in which Hawkeye lives, his deafness hasn't been cured by Reed Richards, for all his cosmic gadabouting, he's never been more Hawkeye than when he's just been defending his apartment building. Green Arrow has a nuke arrow, Hawkeye has silly putty arrows…
Maybe he can use that to fashion a replacement thumb
AVENGERS NO ROAD HOME #2 (OF 10)
(W) Al Ewing, Jim Zub, Mark Waid (A) Paco Medina (CA) Yasmine Putri
Nyx, the Queen of Night, battles the Avengers over the bodies of her victims – and Hawkeye pays the price of defiance!
LEGACY #709
Rated T+In Shops: Feb 20, 2019
SRP: $3.99
Enjoyed this article? Share it!