Posted in: Avengers, Comics | Tagged: avengers, fabian nicieza, HRL, marvel, marvel unlimited, northrop grumman, sean chen
---
Marvel's Avengers Team With Northrop Grumman Superteam In All-Ages Comic From Fabian Nicieza, Sean Chen
Earlier today, Bleeding Cool told you about Marvel joining forces with Northrop Grumman, the world's fifth largest defense contractor with more than $20 billion in revenue a year. We don't know what event they have planned at their booth tomorrow at 3 p.m.
However, we do know what at least one part of the collaboration involves: a custom comic produced by Marvel, written by Fabian Nicieza with art by Sean Chen. It's called Avengers, Featuring N.G.E.N. – Start Your N.G.E.N.S!, and it sees the titular Marvel superhero team calling for help from Northrup Grumman's Elite Nexus, who specialize in cutting edge, hi-tech adventures. Hey, it's not the return of the Fantastic Four comics deserves, but maybe it's the one we need right now. When RED RONIN emerges from the Hudson, the Avengers assemble to stop his destructive march toward New York City. But when the mechanical behemoth proves to be a match with seriously upgraded technology, a call for assistance goes out to a new super group. Northrop Grumman's Elite Nexus is a team of scientists who specialize in cutting edge, hi-tech adventures. The new squad of heavy hitters, known as N.G.E.N. rushes in to assist the Avengers. But who could be behind Red Ronin's mysterious attack?
It makes sense that Northrop Grumman would team with the Avengers. They've previously done work for SHIELD. But not Marvel's SHIELD — DARPA's SHIELD.
You can read this now on Marvel Unlimited. And the comic is labeled "Part 1," which means we could expect another installment down the line. And don't forget to stop by Marvel's booth tomorrow at 3 p.m. for… more of whatever this is. Unless, that is, Marvel calls the whole thing off before then.
UPDATE: Less than twelve hours after our initial report, Marvel pulled the custom comic, along with any traces of the team-up with Northrop Grumman, from their website.
---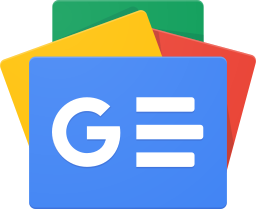 Stay up-to-date and support the site by following Bleeding Cool on Google News today!