Graphic Novelist Joshua Dysart Is Researching His Next Comic Book In Northern Iraq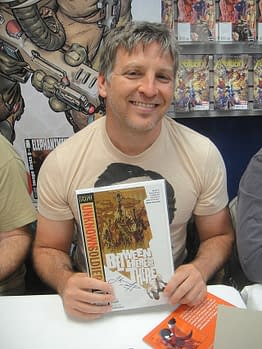 Comic book creator Joshua Dysart, of Swamp Thing, Violent Messiahs, Avril Lavigne's Make 5 Wishes and a flagship writer for Valiant, including the upcoming Imperium and much more is looking further afield for his next project. Northern Iraq. He writes,
For over a year now I've been in contact with some people at the United Nations World Food Programme, the world's largest humanitarian organization concerned with hunger and food security. We've been plotting to tell some stories about the complexity and necessity of feeding the world's displaced people in an engaging way. Now we're finally getting started and soon I'll be leaving for northern Iraq. There, I'll begin researching the current situation facing Kurdish refugees fleeing the Syrian conflict and the violent push of the Islamic State. The situation is incredibly dire, especially with winter coming. In the Kurdistan Region of northern Iraq the temperatures can range from 40 degrees Fahrenheit down to near 0 this time of year.

Compounding the issue, the Office of the United Nations High Commissioner for Refugees (UNHCR) has reported a $58 million funding shortfall this year, even as the displacement of human beings has spiked considerably throughout the region. This funding shortfall threatens to leave almost a million people without food and proper shelter as the world turns colder.
It;s not the first comic book project he has researched in this fashion. Rememebr Unknown Soldier from Vertigo?
In 2007, researching for Unknown Soldier, I spent a month in Acholiland, Uganda and the surrounding areas speaking to child soldiers, staying with families who had their children kidnapped, and eating dinner with people who were victims of unspeakable brutality during the conflict between the Ugandan People's Defence Force and the Lord's Resistance Army. I saw how war destroys culture, family structure, generational ties and hope. Since that trip I have been back here in the States making superhero comics, watching movies, eating well, but – always – there was a sense that I was shirking something, hiding from something. It's good to be free and full, but with it comes a responsibility to care about those who aren't. This holiday season everyone reading this will be warm and well-fed, so I want to ask you all to please, please donate something, anything, a dollar, right now, to the WFP. And bear in mind, WFP relies entirely on voluntary contributions to finance its humanitarian and development projects. It receives no funding from the UN.
Read more about Joshua Dysart's plans and reasons behind them, right here.
---
---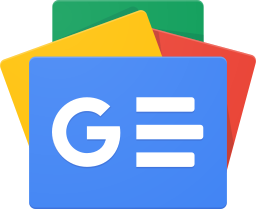 Stay up-to-date and support the site by following Bleeding Cool on Google News today!