Batgirl Ditches Burnside Costume for Updated Classic Look by Sean Gordon Murphy
Big news for superhero fashion aficionados! Batgirl is leaving Burnside with August's Batgirl #26, and she's leaving behind the costume that's become iconic since its introduction on the cover of 2014's Batgirl #35.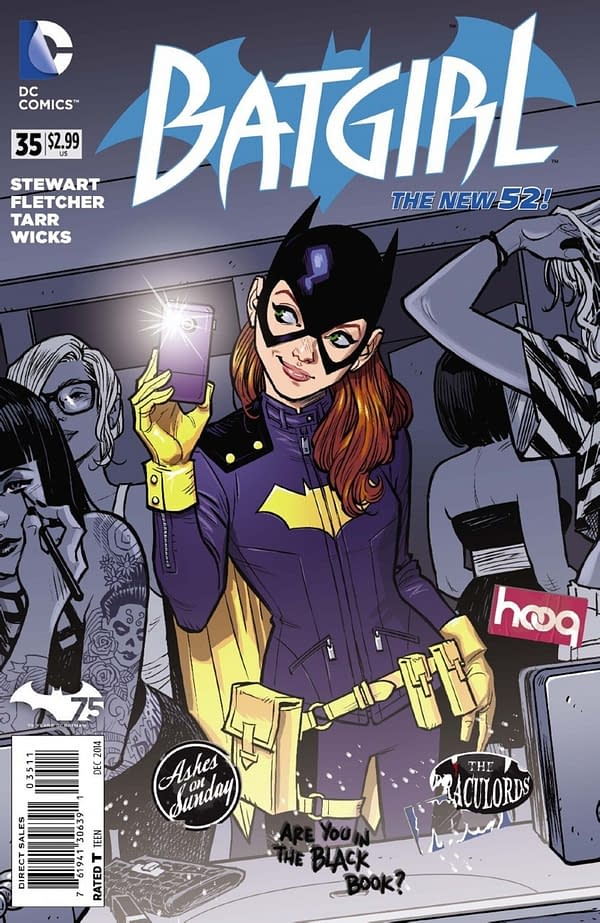 Batgirl's new costume was designed by Sean Gordon Murphy and can be seen on the cover of Batgirl #27 below:
In an interview with geometry-obsessed video game website Polygon, new series writer Mairghread Scott explained what Murphy was going for:
This is supposed to be a version of the costume that she was working on when she still lived with her dad. That's why it looks so much like her original Batgirl: Year One outfit — like, she's with her dad. She can't get out back to Burnside, and this is like the emergency. So the version that she was working on [back in the day] that she had stashed here just in case. It helps us with the story a little bit too, because it's a little less bright — we wanted her to be more stealthy, and we want her to be able to integrate some more tech with the belt.
Scott is joined by artists Paul Pelletier and Elena Casagrande on interiors and Murphy on covers in August's Batgirl #26, with the costume debuting in Batgirl #27 in September. So what do you think? Do you like the redesign? How do the Bat-ears stick out through her hair like that?? Post your measured and informed art and fashion critiques in the comments below.