Could Batman #75 Bring Us A Brand New Robin? (Possible Spoilers)
This week sees the publication of the much-anticipated, long-awaited Batman #75 by Tom King and Tony S Daniel. And for a comic so heavily hyped and highly ordered, here seem few copies listed in advance on eBay. And an awful lot of hoovering them up at cover price or thereabouts in anticipation. Because as well as featuring a culmination of the story of Bane and Batman who, we have now discovered, was behind every major plotline in Tom King's run on the book, 75 issues so far (and ten to go, plus twelve issues of Batman/Catwoman after… events.)
But it appears that, according to some folk, there's much more to Batman #75 than this. Tom King knows the value of a splash that rockets around the world (he even fired his own editor off Batman to get David Finch to draw the Catwoman/Batman proposal scene).
And we may be getting a new Robin.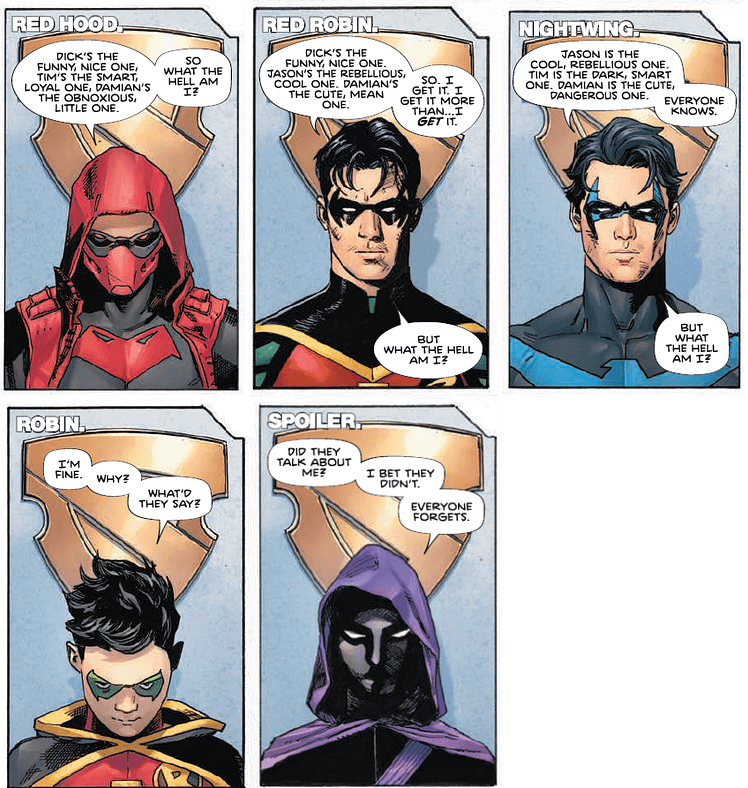 There have been many Robins over the years. Some move on. Some don't. They often die, but also often come back. Notable Robins include Dick Grayson, Jason Todd, Tim Drake, Stephanie Brown and Damian Wayne. While Carrie Kelley was a future Robin from The Dark Knight Returns. And the new Robin, so is rumoured, will be Gotham Girl.
First appearing in Tom King and David Finch's Batman #1, alongside her partner Gotham, as Superman-analogues, she helped Batman take Gotham down when he turned bad. While she herself was then used by Bane, with the suggestion that she was always under his control. Although not any more.
And now as Batman takes the fight to Bane in Gotham City, it looks like he might need a little help. A Robin that is more powerful than Batman? This may be a new twist… and also we all know what Gotham Girl is going to do to Robin, Right from the beginning she told us, narrating from the future… in Batman #5.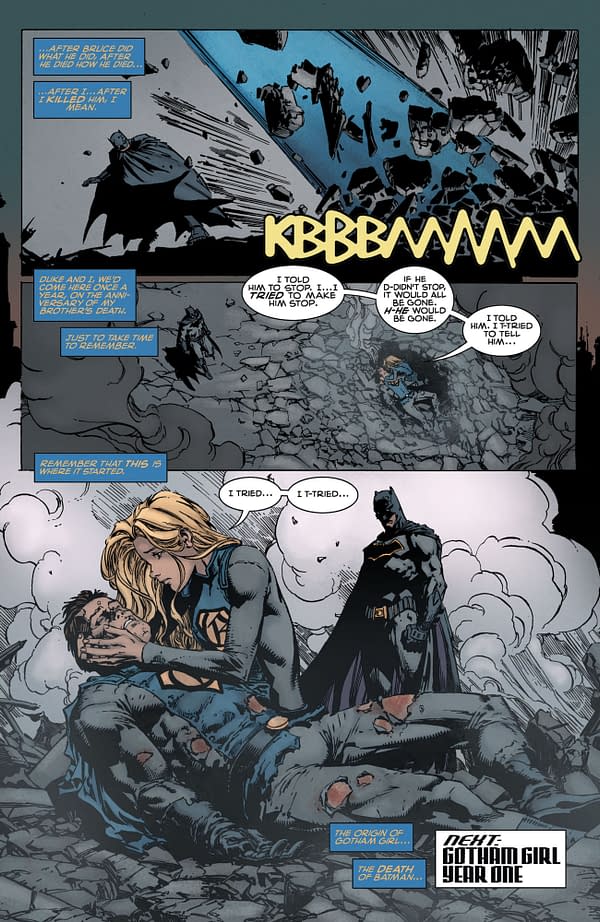 Let's see what happens on Wednesday, right? All just rumours for now… and whatever happens, unlike Captain Marvel #8, there should be plenty of copies out there…
BATMAN #75 YOTV THE OFFER
(W) Tom King (A/CA) Tony S. Daniel
"City of Bane" begins! Bane's minions have moved into Gotham City, taken control and are ruling with an iron fist-including rounding up any villain who refuses to sign onto Bane's program-and Batman is nowhere to be found. At least not the Batman anyone knows. It's like someone has replaced the real Gotham City with a twisted funhouse-mirror version of it. Meanwhile, the real Bruce Wayne is on a spiritual quest to regain his fighting spirit after his showdown with his father in the desert. Can the people of Gotham hold on until their protector is strong enough to come to their rescue? Plus, what does Lex Luthor's scheming mean for Gotham City when Bane and the villains are already in control? This extra-sized anniversary issue kicks off a new multi-part storyline that ties together all the threads of the first 74 issues of Tom King's epic BATMAN run!In Shops: Jul 17, 2019
SRP: $4.99