Batman as the Bad Guy in Superman: Year One? Frank Miller and Brian Bendis Talks 80th Birthdays at NYCC 2018
Hugh Sheridan writing from NYCC for Bleeding Cool
DC Comics publisher Dan DiDio hosted comic book legend Frank Miller (Batman, Daredevil, Sin City, 300) and Brian Michael Bendis (basically everything at Marvel, Superman) at Saturday's celebration of Superman's 80th birthday. The room was packed and as Bendis took his seat the noise was deafening – Didio joked "Don't you just want to go 'Hey Quesada look at the crowd I'm getting now!!?'"
After Miller sat down DiDio acknowledged that both creators are perhaps best identified with Marvel's Daredevil – the crowd seemed to react tentatively to this "you can clap for Daredevil! We are all here as comic book fans!!" said DiDio, rousing the crowd to applaud.
The subject finally turned to Superman – with Didio asking Miller if he has an aversion to character? Miller responded "Well, Batman did knock the snot out of him" in The Dark Knight Returns, but "Superman was first hero I fell in love with" citing the original Max Fleischer cartoons from the 1940s. He then explained his previous depiction of the character "in Dark Knight wouldn't work if the world was a place of freedom – we had to have most powerful force working for oppression – Superman had to be deluded" for it to work.
In Miller's upcoming Superman Year One this has absolutely changed and that's "underscored with my portrayal of Batman in this series" – "you flip it?" asked Didio – "Yes I do, I flip it a lot" replied Miller which suggests that Batman is depicted as being in the wrong in this new series.
DiDio moved over to Bendis – he said he was surprised that Bendis most wanted to do Superman and not Batman. Bendis says he understands that but that he is "a Jewish kid from Cleveland" just like Superman's creators Jerry Siegel and Joe Shuster, so he feels he has a special affinity for the character.
He talked about how he was considering what to do next in his career – "stay at Marvel, go to DC or do something completely different" when he visited the Cleveland Public Library "where I used to hang out all the time" and they had a massive Superman exhibit on, which inspired his decision to jump to DC. Bendis then talked about his involvement with Superman 50th Anniversary in 1988 where he worked as an artist on the parade that ran through Cleveland to celebrate. He said the parade was intended to fund a Superman museum but that never happened because "Cleveland is run by gangsters".
Siegel and Shuster were ailing and unable to attend so bizarrely Stan Lee (who at that point had never worked on the character and worked for DC's chief competitor Marvel) was the guest of honor. Lee encountered the young Bendis and said – in his distinctive exclamatory voice "Brian Bendis!!" to which Bendis replied "Oh wow Mr. Lee, you know my name!!" but Lee then said "It's on your nametag buddy!"
Miller then talked about his early days in the industry and how "Neal Adams was the big guy" and most influential artist when he started out looking for work at DC. He worked on shorts in the "mystery comics" line for a while until he got noticed by Paul Levitz who offered him a regular job on Claw the Unconquered. He took this offer and went to Marvel editor Jim Shooter who offered him 2 issues of Spider-Man instead. He then "snagged Daredevil once Gene Colan fled the title after doing a million issues" and the rest is history.
DiDio asked Miller "Why have you not done Superman before?" Miller replied jokingly "Dan, Dan – because I thought you'd never ask!" – "everybody assumed I was the dark guy". He talked about how DiDio was visiting him at his home when Miller expressed an interest in doing the character and DiDio was dumbfounded by the suggestion until Miller explained "how much affection I had for the character".
Miller then talked about how "Superman has the best girlfriends in comics" and "should be the sexiest character around – Batman jumps then either falls or catches a rope – Superman stays up!" the crowd found this hilarious. Miller talked about the scene in Richard Donner's Superman movie where Superman flies at night with "the beautiful Lois Lane" and called it "one of the most natural and erotic scenes in fantasy film".
"I mean the guy has a mermaid in his life!" exclaimed Miller. He then talked about how each issue of Superman Year One features a different love interest – Lana Lang, Lois Lane, Lori Lemaris and "I'm pushing for a certain Amazon to get involved" (obviously Wonder Woman).
The discussion moved to Superman's abilities and whether he is too powerful. Bendis talked about how he was inspired by a quote from Miller that Superman's powers don't matter – "they are just tools he has to do his job – every hero has a mountain to climb – just put that mountain in front of Superman."
Miller spoke about how in the Weisinger-era (when the Superman books were edited by Mort Weisinger) he got so powered up – "you had the sense he was getting ready to punch God!"
Bendis said it was all about creative writing and how the character prefers to be nonviolent "Much like a tweet isn't the best solution – sometimes a punch isn't the best solution" – the vague political allusion drew massive applause from the audience.
Miller riffed on Superman's hopeful persona "Batman is the victim of violent trauma'"– his parents were killed – "Superman's entire planet and species died" but "he got good step parents and he got better!" the audience laughed and Didio jokingly asked "are you blaming Batman on Alfred?" – "I'm not blaming Batman on anyone – except maybe that current Robin you – you don't talk that way about your dad!!" which got the crowd laughing again.
Miller's talked about how for inspiration he went back to Shuster's original strips – when "it was brand new and energy exploded off those pages" and there were "so many ideas". Miller feels "It seems like when Superman needs a lift history provides it. World War 2 gave Superman a huge lift" and he talked about a great old story where "Superman took the generals" from two warring sides and "plunked them down in No Man's Land" and "said "you sort it out!"".
Miller said his aim was to "take him back to being this iconic force" and "not be too noisy about the American way part" – "there's plenty of that out there right now!"
Bendis said that his rule with the character is to have "no lecturing" from Superman, which some creators unfortunately have him doing. Miller agreed, joking "Only Batman should give speeches before congress" – Superman is "mythic".
The panel closed with Miller stating "Superman is very biblical, he is the ultimate immigrant and thereby, folks, the ultimate American".
---
---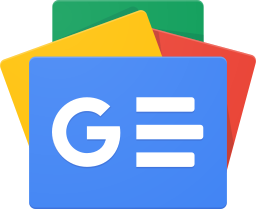 Stay up-to-date and support the site by following Bleeding Cool on Google News today!