How Will You Celebrate Batman Day?
Today is Batman Day. How do I know? Because DC Comics sent me a shirt. Or at least a branch of DC Comics who don't know they aren't meant to send me things. I like this DC Comics. Also, it came in a Large size rather than Extra Large and it fits (just about) so that's a novelty for me.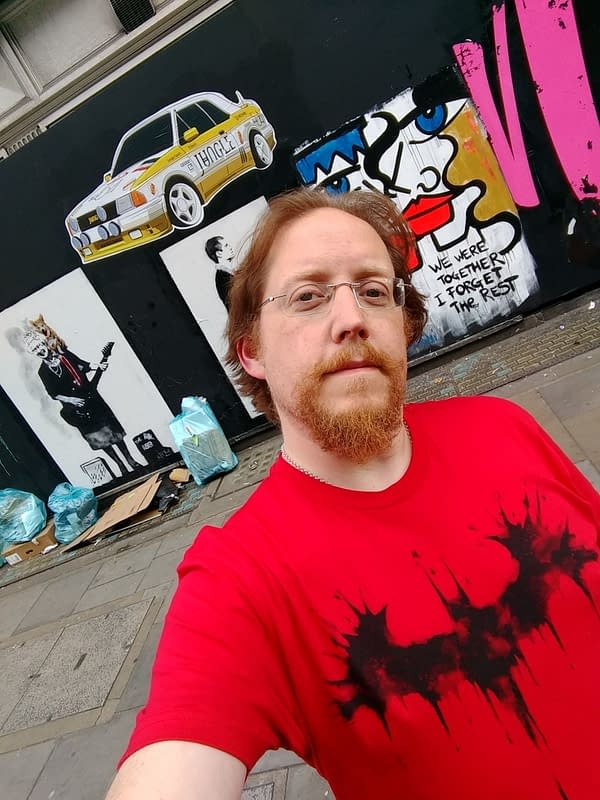 Thinner thinner thinner thinner Batman. Very splattery. So what else is happening? Well, there's a big Batman sale on Kindle but not as cheap as a free T-shirt.
The DC Universe Streaming App is meant to officially launch today, even though everyone (in the USA) started using it a few days ago. Us Brits are out of luck, but the T-shirt goes a long way.
You can download your free Batman activity kit. But you can't wear it.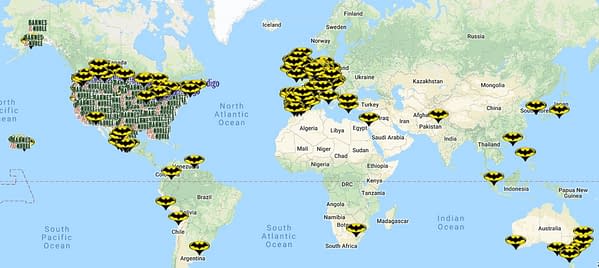 You can find your local comic shop, bookstore or library doing Batman Day events – none in central London though, It's Raygun in Richmond or Piranha in Bromley according to this map. Though you may want to check first… maybe they'll have a T-shirt for you.

Or maybe not.
And there are free comics as well, Batman: White Knight #1 by Sean Murphy and Batman: L'il Gotham #1 by Dustin Nguyen and Derek Fridolfs'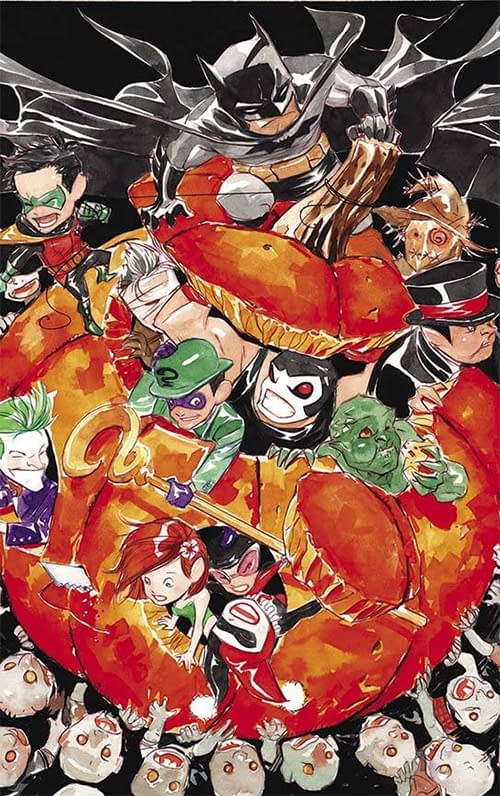 BATMAN LIL GOTHAM BATMAN DAY 2018 #1 SPECIAL ED
(W) Dustin Nguyen, Derek Fridolfs (A) Derek Fridolfs (A/CA) Dustin Nguyen
First, Robin needs Batman's help to learn the true meaning of Halloween. Then, on Thanksgiving, Batman and Robin join the families of Gotham City around the table for a holiday feast-and birds of a feather flock together to stage a march against the city…led by The Penguin!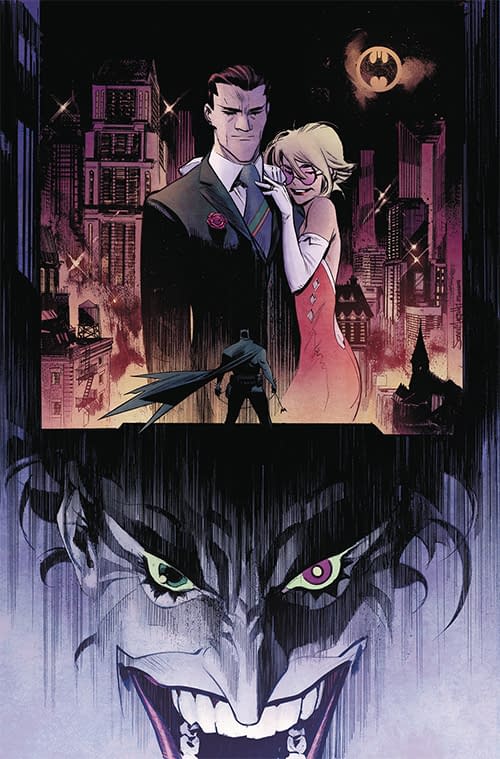 BATMAN WHITE KNIGHT BATMAN DAY 2018 #1 SPECIAL ED
(A) Sean Murphy, Sean Murphy, Sean Murphy
Just in time for Batman Day 2018 on September 15, DC reprints the sold-out first issue of the acclaimed miniseries written and illustrated by Sean Murphy!
Set in a world where The Joker is cured of his insanity and homicidal tendencies, The Joker, now known as "Jack," sets about trying to right his wrongs. First he plans to reconcile with Harley Quinn, and then he'll try to save the city from the one person who he thinks is truly Gotham City's greatest villain: Batman!
Which is probably just as good as a free T-shirt. So everybody wins…
Happy Batman Day everyone.